Philips sheds light on Daytime running lights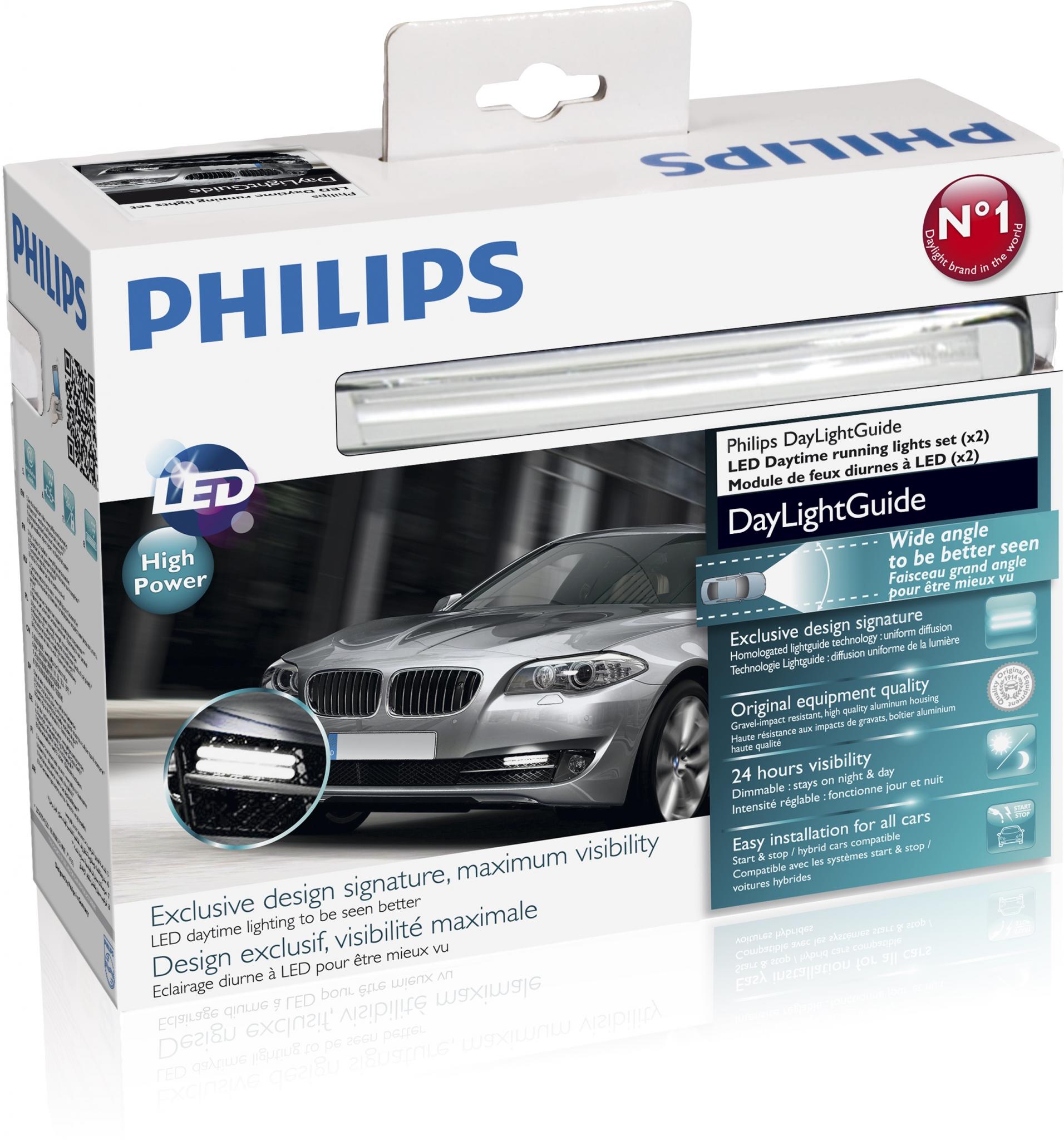 Following the recent reports that drivers are confused by daytime running lights (DRL's) and what the legal requirement is for them being fitted to vehicles, Philips, inventor of the Daylight Xenon HID daytime running lights sheds some light.
Daytime running lights are designed to make cars more visible to other road users. They are LED lights that are usually incorporated into a car's existing headlights and taillights. So they shine white at the front and red at the rear and automatically switch on when the engine is running and off when the main headlights are in use – i.e. at night.
Studies have shown that DRLs can reduce the risk of road accidents. Many new cars have instruments that are always illuminated, making it harder to notice when the headlights are switched on. Daytime running lights are a useful failsafe in such cases, ensuring the car is always clearly visible.
DRLs have been legally required to be fitted at the front of all new EU cars and small vans since 2011, but even though some manufacturers choose to include them at the rear, this is not compulsory.
Typically, LED DRLs are integrated into the headlight clusters of a car and are usually separate from the dipped beam lights. The reason they are separate, is they are brighter than conventional dipped lights and as such should not be used to drive with at night due to the increased risk of dazzling oncoming traffic. DRLs should never be used as a replacement for dipped headlights in low light conditions for this reason and if there are no daytime running lights at the rear of the car. Unless you turn on your car headlights when light levels start for fall, the rear end of your vehicle will not be illuminated at all.
Richard Armstrong, business development manager automotive – UK & Eire at Lumileds said: "Check your daytime running lights and check to see if they have them at the rear as well as the front. That way those that don't have them at the back will be far more likely in poor daylight visibility to switch on their dipped lights to make their vehicle more easily seen from behind."
"On the subject of light bulbs it is advisable to check your car's bulbs regularly as your lights are an important part of your visibility on the road, helping to keep you and other road users safe."
If your car doesn't have daytime running lights, there are various aftermarket kits available.
Philips Daylight solution stays on day and night. During the day, LED Daylight makes cars more visible and more rapidly detectable by the drivers of other vehicles or pedestrians moving in the opposite direction, which, as a whole, increases road safety. The system automatically dims at night.
Armstrong explained: "The lightguide technology delivers a distinct lighting signature. Contrary to the dot appearance of earlier solutions, the light that is guided through the 2 beams is uniform and extends to a wider angle. As with all Philips solutions, the beam complies with all homologation standards.
"The Philips Daytime Running Light range is also compatible with hybrid and electric car technology.
"Don't forget DRLs should ideally be wired-up to switch off when the main headlights are on. If you have a separate switch for the DRLs, you must remember to turn them off at night."