EDT celebrates year of expansion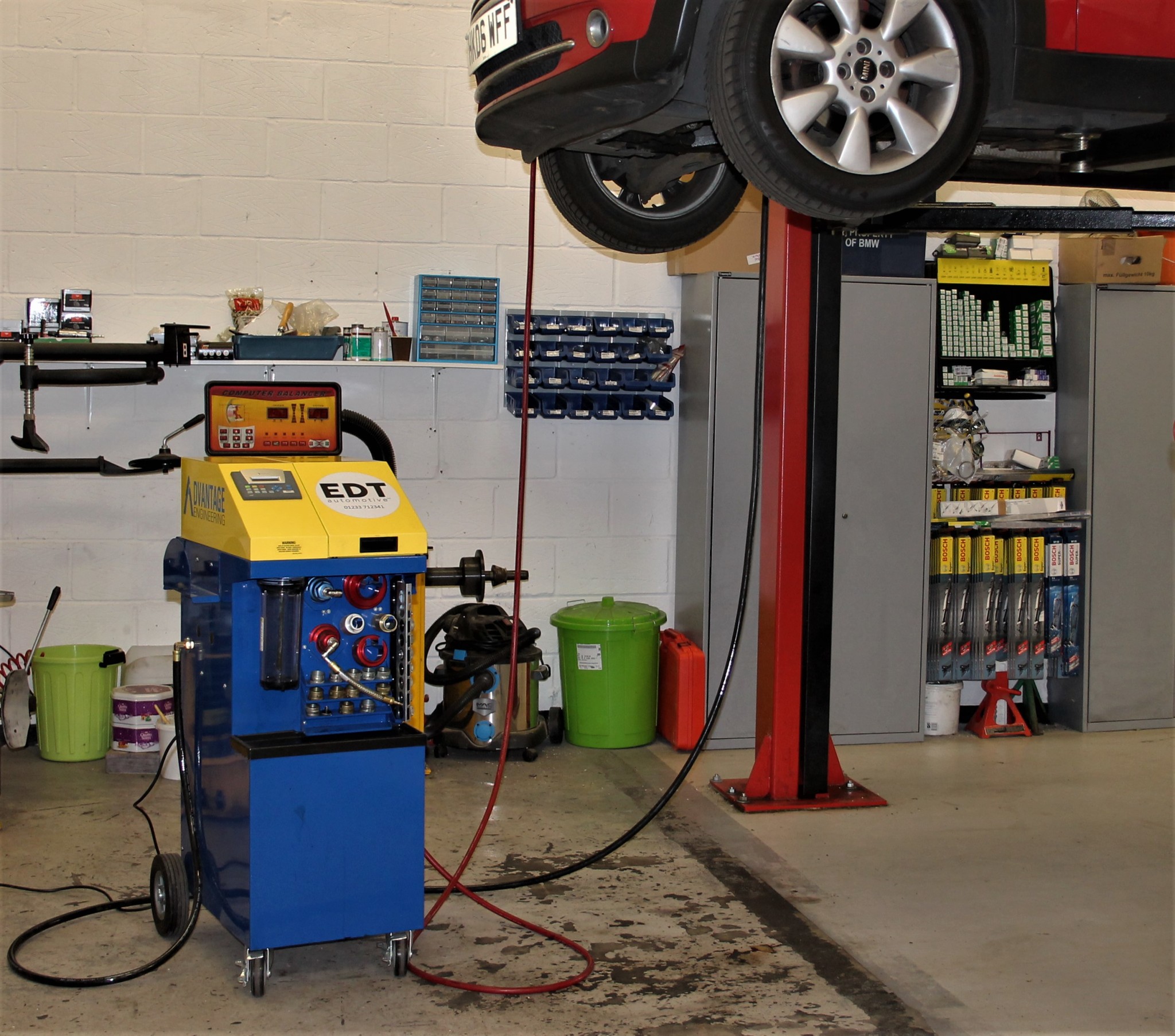 EDT Automotive, the engine decontamination specialist, is celebrating a year of expansion in 2018, having placed 62 machines in more locations across the UK, recruiting two new employees in the process to assist with the growth of the business. EDT kicked the year off by expanding into Scotland, placing eight machines in the country by the end of January following the appointment of Ian Stubbs as regional manager for the North.
EDT's network presence has now reached as far as Drumlandy in Scotland and Bundoran in Ireland, giving more and more people access to its fuel-saving and emissions-busting treatments.
EDT Automotive also exhibited for the first time ever at the UK's leading automotive aftermarket show, Automechanika Birmingham, and signed nine garages live on the stand as well as co-sponsoring the event's Garage of the Year awards.
The company went on to sign a further five garages after the event concluded as a result of site visits arranged during the exhibition, taking the total number of machines placed as a direct result of the show up to 14.
2018 also saw EDT expand its workforce and extend its premises to better cater to the numerous additions to its network. The seven-strong team is now situated in Smarden, Kent, at a site which has been modified and adapted to suit the ever-evolving business.
And, to help facilitate its network growth, two additional finance providers were appointed this year, helping to get garages on board quickly and efficiently.
Managing director, David Holmes, commented: "For me, 2018 was the year in which we 'outgrew' our previous operation and evolved into the business that you see today.
"The extended reach of EDT's network necessitated a recruitment drive, allowing us to continue to help all of our garage partners to run our machines efficiently.
"To date, we've treated over 90,000 vehicles, and our TrustPilot score is a near-perfect 9.9 out of 10, with 2 per cent of the 163 reviewers labelling EDT as 'Great', and the remaining 98 per cent saying their experience with us has been 'Excellent'.
"I'd advise anyone curious about the EDT offering to get in touch or come and chat to us at one of the many events we'll be at in 2019."