CST to roll out new off-road motorcycle tyre pairings at EICMA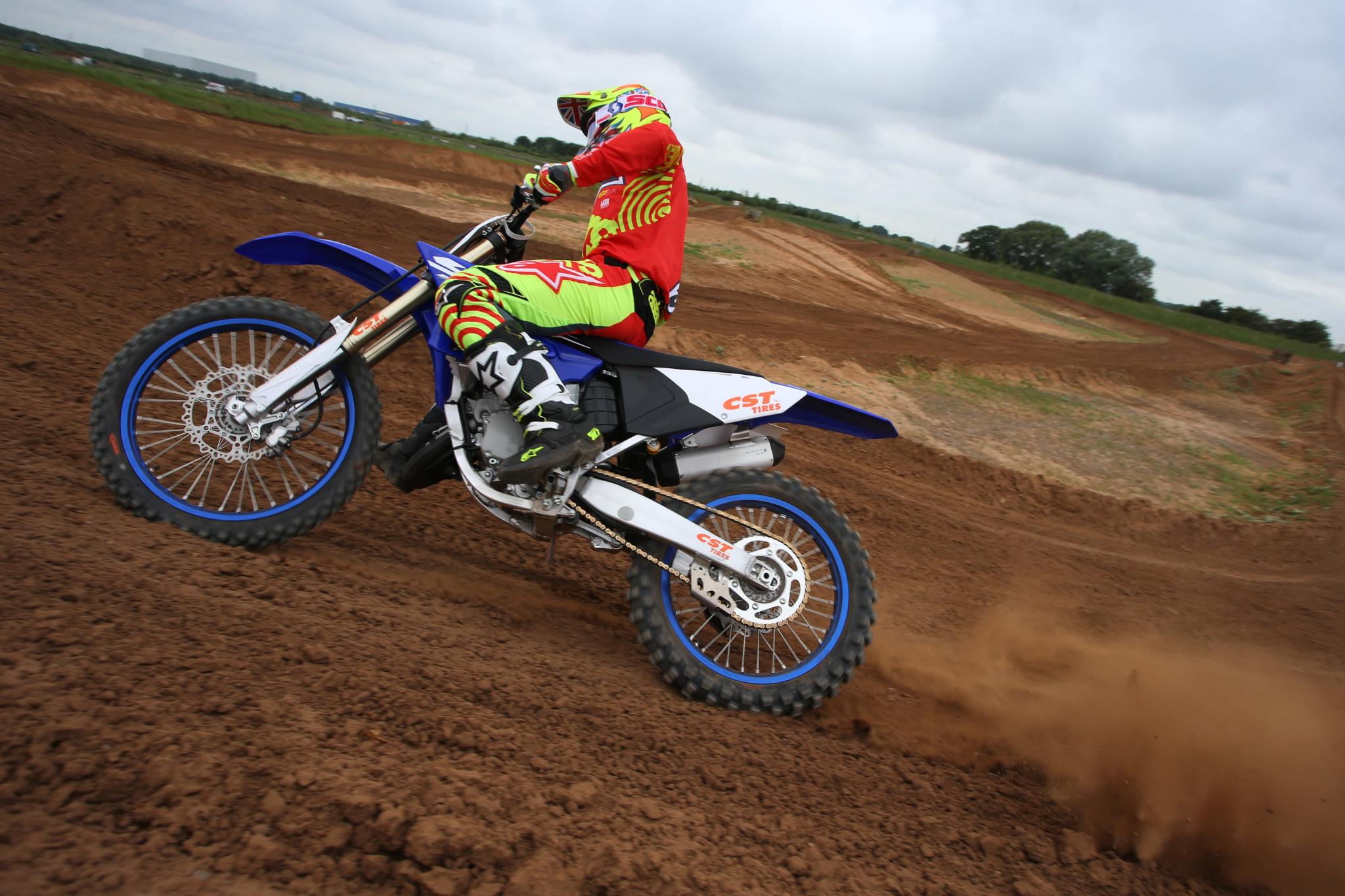 CST will launch two new off-road tyre pairings at the EICMA motorcycle expo. At its stand at the Milan, Italy trade show, attendees will be able to see the enduro racing CM-723/724 and the motocross oriented CM-733/734. Both pairs aim to offer a competitive mix of performance characteristics and affordability.
CST's CM-723/724 pairing allows riders to experience FIM approved tyres. The CM-723, for the front of the bike, has small, irregular and polygonal tread blocks to increase traction, whilst the larger CM-724 has a tread pattern that helps disperse mud and lower rolling resistance. Both tyres produce enhanced grip and stability when cornering through refined shoulder knobs.
Meanwhile, its motocross pairing CM-733/CM-734 is engineered with off-roading in mind. The front CM-733 gives motocross riders enhanced cornering traction through its efficient mud dispersal system. Combined with the tread blocks extending from the centre to the shoulder of the tyres, the CM-733 offers increased stability. At the same time, the CM-734 on the rear features multiple side by side rows of larger shoulder trade blocks, providing firm grip whilst cornering and high levels of lateral traction on the rear end of the bike. Both tyres have siped knobs to complement rider's journeys on soft terrain.
Commenting on CST's latest off-road products, Channi Revell, marketing manager of CST states: "These new tyres live up to the rich history of innovation at CST, offering riders exceptional performance and reliability at both competition and amateur level. This is a manufacturer that is well established in over 150 countries, and with EICMA regularly attracting the biggest and best motorcycle brands around the world, we're really looking forward to showing off our latest off-road technology to our fans and industry peers."
EICMA is one of the world's leading motorcycle exhibitions, taking place in Milan from 6-11 November. With more than 100 years history, the event regularly welcomes some of the biggest and best motorcycle brands from across the globe.
Both of the off-road pairings from CST are available to purchase in the UK via motorcycle parts and accessories distributor Bickers.