Yokohama-shod Hyundai heads to Wales Rally GB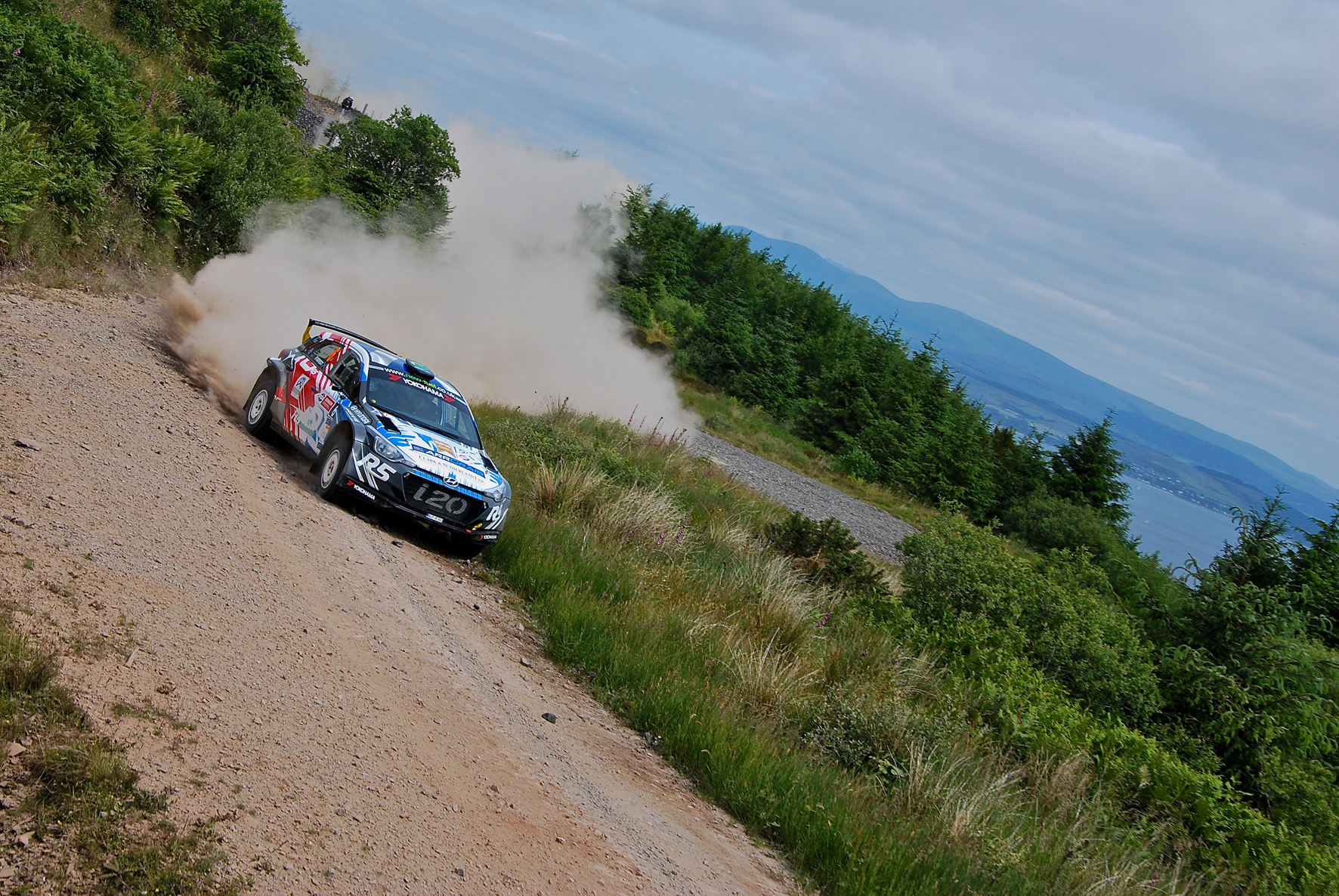 JJ Rally team to run on A053, looking to build upon their most successful season ever
After a successful season that has surpassed all expectations, Scottish rally team JJ Rally will head to the forests of Wales next week to compete in Wales Rally GB National Rally on Yokohama's A053. Competing in a Hyundai i20 R5 piloted by John Wink and co-driver John Forrest, the pair will be using their debut experience of the event last year alongside their extended testing programme in 2018, which has seen them secure an impressive third place overall in the MSA Scottish Rally Championship.
"This year has been incredibly successful for us and we'll be looking to build on this with Yokohama at Rally GB," comments John Wink. "We were the only crew to finish in the top ten of the Scottish championship to be running on Yokohama's and we're hoping that we can use this differential to our advantage in Wales. We've done lots of testing this year to really understand how the tyres work and we're hoping this work will pay off for us."
In addition to their third place in the overall Scottish championship, the pair took overall victory scoring the maximum possible points in the MSA Scottish Rally Championship Challengers competition, which caters for any driver who has finished in the top 10 of an MSA event in the last 10 years no more than once.
Mark Evans, head of motorsport for Yokohama HPT added: "We're really pleased that we've been able to contribute towards JJ Rally's success this year. They've now got a good understanding of how the package of our tyres and their car works together and have demonstrated some fantastic results."
The Daysure Wales Rally GB runs from 4-7 October, with all of the action available to follow at www.walesrallygb.com.