Nokian-equipped Valtra ploughs snow at 73.171 km/h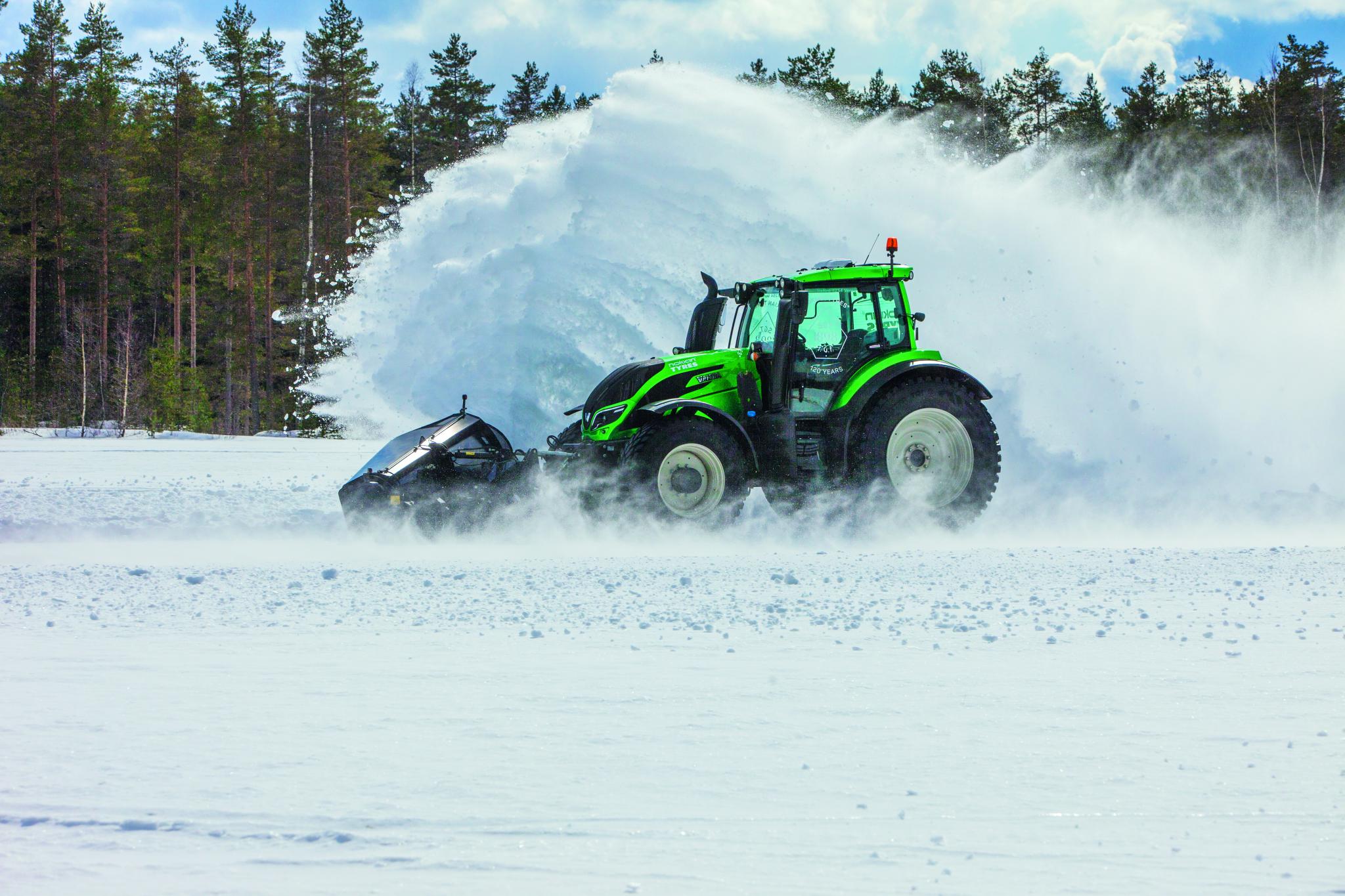 Speed is a new world record
Nokian Tyres and Valtra have set the world record for snow removal with an autonomous tractor. The speed record was set in March 2018 using an unmanned Valtra T254 Versu tractor equipped with Nokian Hakkapeliitta TRI tyres. Operated without a driver, the tractor ploughed snow on a closed road in Southern Finland at 73.171 km/h (45.466 mph).
The Valtra T254 Versu has been awarded the title Tractor of the Year 2018 and is widely appreciated by contractors and farmers alike for its versatility in a wide range of jobs including agriculture, forestry and municipal maintenance tasks. While not necessary for achieving this speed record, the standard T254 Versu comes equipped with the innovative SmartTouch user interface, which has been widely praised by tractor operators for its intuitiveness.
"For many of our customers, the ease-of-use of the SmartTouch armrest has lowered the threshold for investing in technologies previously considered as nice-to-have or too complicated, such as auto-guidance, task management and telemetry. At the same time, we are seeing growing demand for new technologies that help increase efficiency and that integrate with existing business systems. We are committed to remaining on the forefront of offering innovative technology in our SmartTouch tractors", comments Mikko Lehikoinen, marketing director of Valtra EME.
Exceeding the ordinary tractor speed with a front-mounted implement and on a slippery surface puts stress on the tractor and its tyres. The block tread pattern of the Nokian Hakkapeliitta TRI tyres have been specifically designed for stability on icy and snowy surfaces.
"The predictability and car-like handling of the Nokian Hakkapeliitta TRI, combined with its sheer traction, have made the tyre a popular choice with winter contractors", comments Toni Silfverberg, Head of Sales and Marketing at Nokian Heavy Tyres. "The same features also lend themselves nicely to working at record speeds."
This is the second world record in sub-zero conditions that has been set by Nokian Tyres and Valtra. In 2015, the two Finnish manufacturers teamed up with rally legend Juha Kankkunen to set the current speed record for driving a tractor on ice at 130.165 km/h using a Valtra T234 Versu tractor with Nokian Hakkapeliitta TRI tyres.