Mark Water Pumps  and Exhaust Systems exhibiting at Automechanika 2018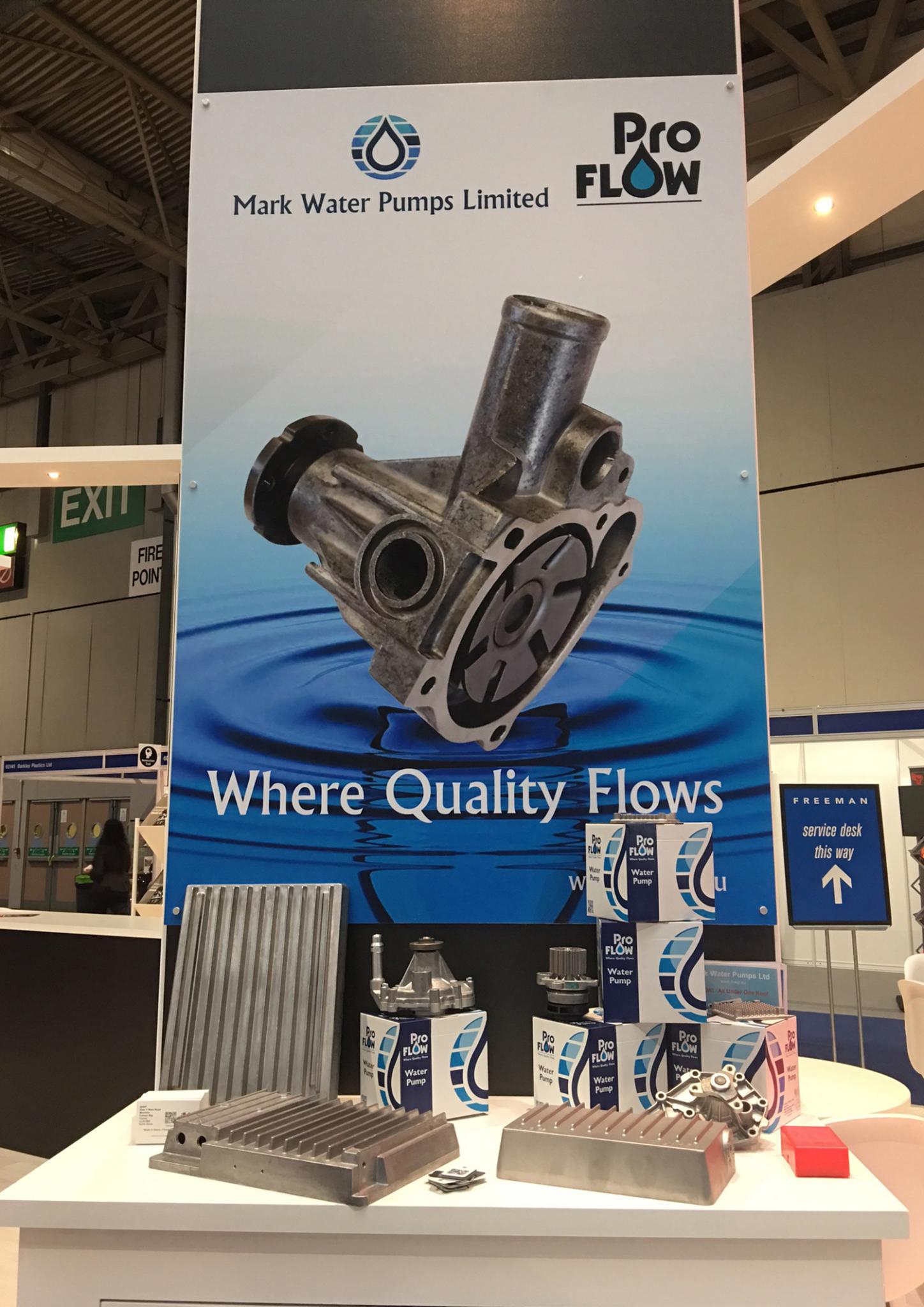 Messe Frankfurt will once again play host to Automechanika this year, with Mark Water Pumps Limited (MWPL) and parent company Mark Exhaust Systems Limited joining fellow aftermarket leaders to showcase the latest innovations in the sector. Attendees will be able to view a range of high quality water pumps and emission control solutions, as well as gain input from industry experts, on stand D55 in Hall 6.2 throughout the show.
Taking place from 11 – 15 September, Automechanika is a regular on MWPL's and Mark Exhaust Systems' calendar. As a leading Welsh aftermarket supplier for three decades, and an established supplier to premium OEM brands such as JLR, Aston Martin, GM and Volvo, both businesses will be displaying high quality components that provide OEM levels of performance.
David Lewis, Plant Manager at MWPL, had some recommendations for visitors to the stand to get the most from their experience: "Both myself and the team will be available on stand throughout the week and we invite you to come and discuss our future cooperation and relationship. The Frankfurt show is always busy, so to make the most of your time, we would like to book meetings with you within the next weeks. If you could drop me a line via david.lewis@mwpl.eu with a day and approximate time, we can have the opportunity to focus exclusively on your requirements."
MWPL will be highlighting its "PROFLOW" range of water pumps, all of which are manufactured at a state-of-the-art production facility in Wales. Designed to achieve OEM quality as a minimum benchmark, every pump is manufactured to IATF16949 approval standards. Beyond this, MWPL further offers hundreds of part numbers to effectively support vehicles on the road today.
Another string to MWPL's bow is its automotive testing capabilities. A dedicated testing facility located in-house allows components to be tested to real world conditions, with the business offering OEMs a broad capability for a huge range of components and assemblies. Visitors are encouraged to talk to experts on stand to learn more.