Australia's Monash team crowned Formula Student 2018 champions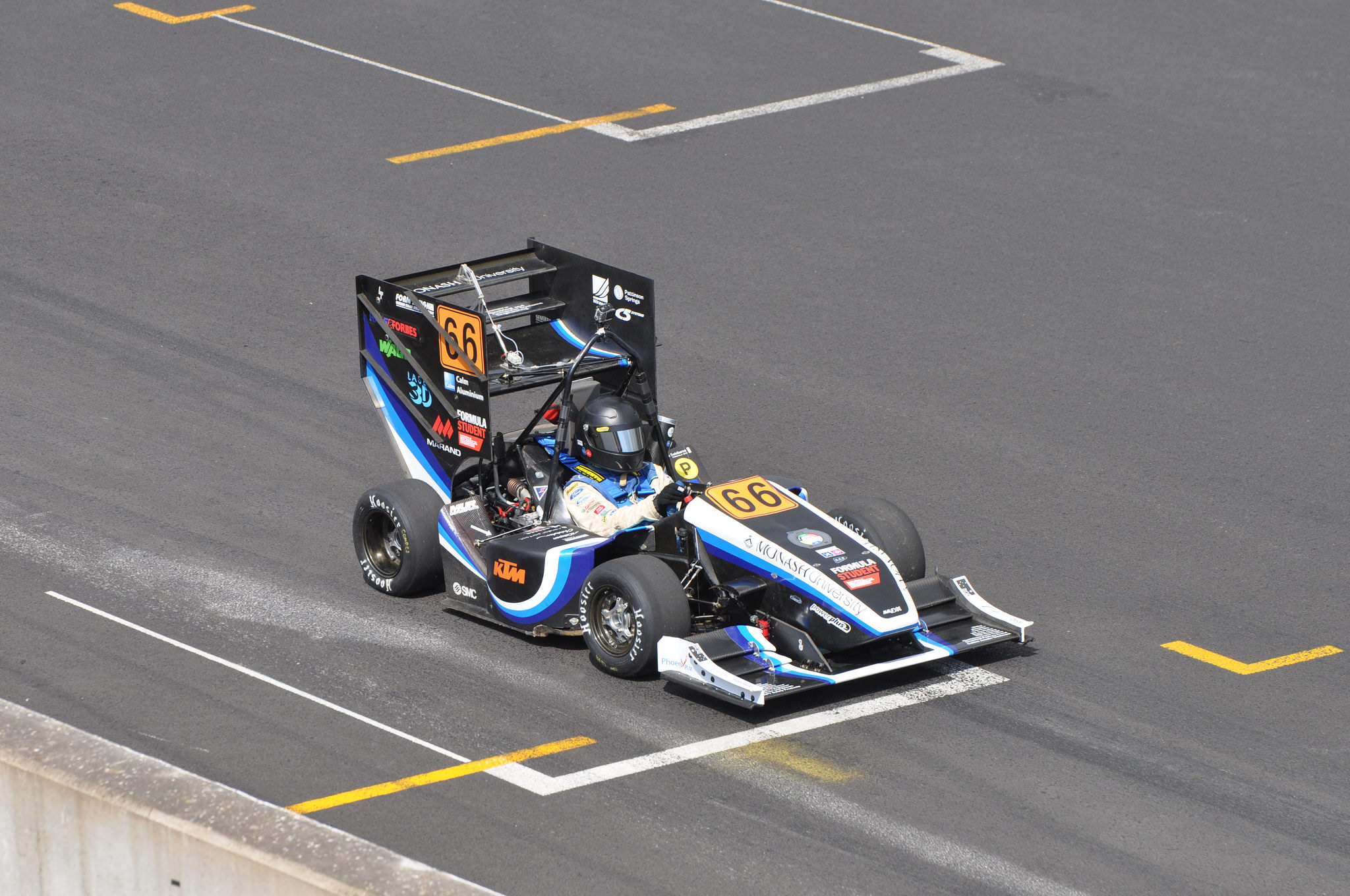 Monash Motorsport, from Australia, has claimed victory at Formula Student 2018, the student racing car event run by the Institution of Mechanical Engineers. The team saw off competition from 129 student teams from over 30 countries at Silverstone.
Formula Student challenges university teams from across the world to design, build and race a single-seater racing car in one year. The cars are then judged on their speed, acceleration and endurance, while the teams are tested on their design, costing and business presentation skills.
This year has marked the first time that there was a driverless element to the competition, FS-AI, with some teams being tasked with developing a cost-effective software package to enable an Artificial Intelligence (AI) car to make its own decisions and evolve to improve its own performance. The new aspect of the competition ensures that FS continues to support industry by addressing the skills gap and providing mechanical engineering students with the opportunity for real-world experience of integrated electronics, software and systems engineering.
Team AUJ, from the National University of Sciences and Technology in Pakistan, has also fielded the first all-female team at the UK competition. The team transported their car nearly 4,000 miles by air freight.
Terry Spall, chief judge at Formula Student, said: "Formula Student, now in its 20th anniversary year has been producing highly sought-after graduate engineers, who have then gone on to very successful careers in leading automotive companies around the globe. Around 40,000 students have been through the FS experience, emerging as superbly rounded and work-ready graduates, with a skill set the automotive community craves.
"With the emergence of autonomous vehicle technologies and the possibilities of driverless cars entering the market in the coming years, Formula Student has recognised it has a role to play in producing the new skill sets future automotive engineers will need."
Partners and sponsors of this year's competition include Mercedes AMG High Performance Powertrains, ExxonMobil, Infiniti, Robert Bosch Ltd and GKN plc.