Seven employees at Trico celebrate 25 years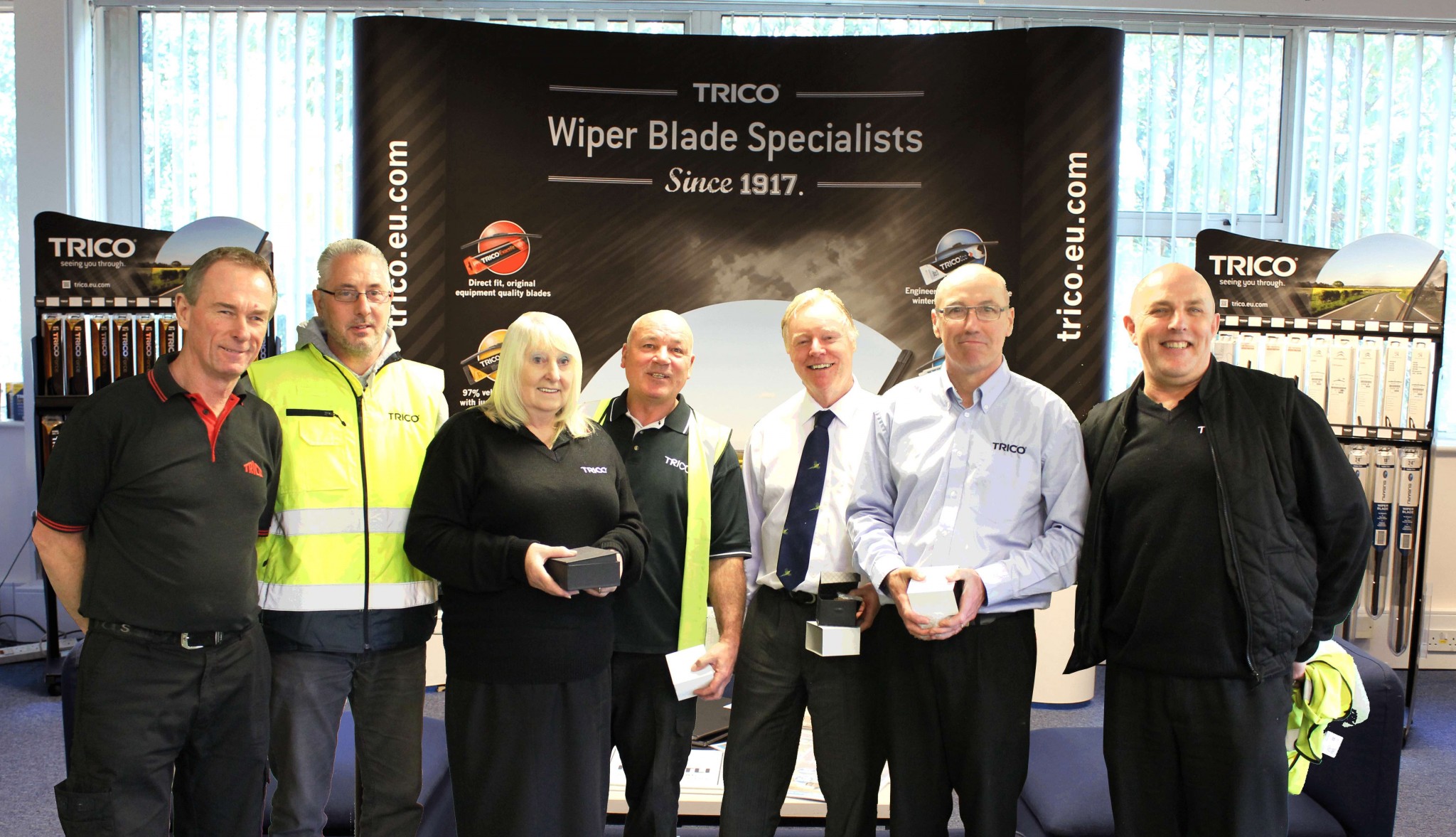 Seven employees at Trico HQ in Pontypool were recently presented with engraved watches and a Dartington Crystal Clock by managing director, Adam Richards, for their 25 years of dedicated service.
Richards gave a short speech thanking the employees for all their hard work over the years.
Phil Evans, from Cardiff began his Trico career in customer services before being promoted to applications engineer in 1995.
Nigel Bevan, from Nantyglo, joined as quality engineer, then advance product quality planning engineer before being promoted to senior quality engineer.
Peter Forey, from Aberdare, started off in the warehouse working in goods inwards, before working as production planner in the arm sections of the blades and now for the last 11 years, he has been Supervisor of the packaging department.
Christine Williams, from Blaenavon, worked in the customer services department for 11 years before moving to the finance department as the account purchase ledger. Christine received the engraved crystal clock.
Ian O'Neill, from Milton Keynes, has worked for the OE side of Trico for the past seventeen years as OE director.
Ian Beckett, from Abertillery, has worked in the warehouse for 25 years, starting off as warehouse operator in goods inwards and for the past 10 years has been the warehouse supervisor.
Brian Fernquest, from High Cross, has been a warehouse operator for 25 years. As well as working in goods inwards and dispatch, he also carries out quality checks and invoicing.
Adam Richards concluded: "Congratulations to all my seven colleagues on achieving this anniversary with us! We know they have worked hard for this accomplishment and we truly appreciate their dedication."