New site & address – Schrader Performance Sensors upgrades online presence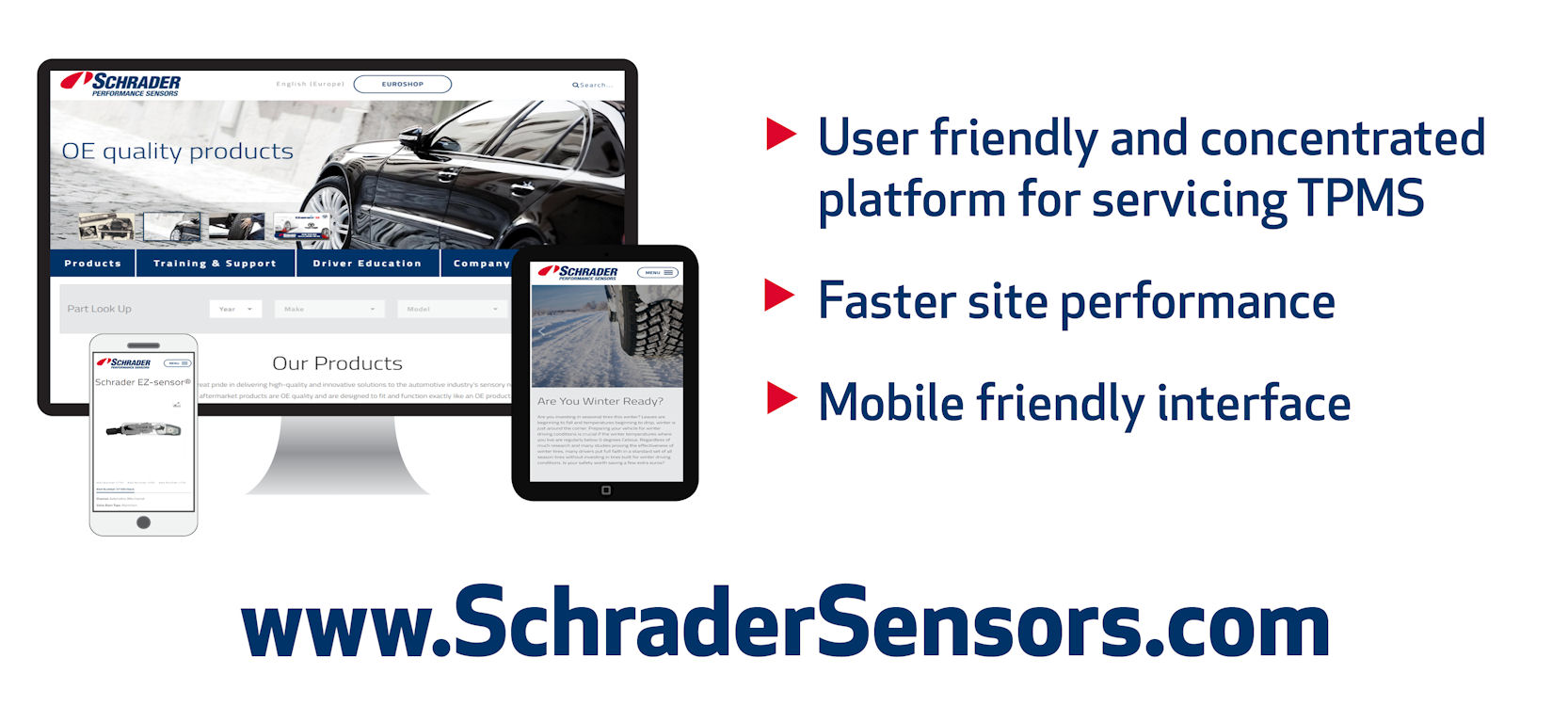 With its new website, Schrader Performance Sensors says it possesses an "all-encompassing and easy access" online platform for its TPMS sensors and training offers. The automotive aftermarket brand of Sensata Technologies invites visitors to head over to www.SchraderSensors.com to take a look.
The SchraderSensors.com address is also freshly-minted. Schrader will keep its previous site and SchraderInternational.com URL live, but this will no longer host Schrader TPMS aftermarket information.
The aim of the new website is to provide visitors with all the necessary information geared toward their specific TPMS related needs. "The new website is a concentrated and user-friendly platform for the global TPMS aftermarket that will help us to better serve our customers," says Jacki Lutz, Schrader's head of marketing communications for the Global Aftermarket Business. "At www.SchraderSensors.com, visitors can easily find all the necessary information on TPMS."
Schrader states that the new website has a single focus on TPMS aftermarket and should serve as a support tool for its customers and other TPMS service providers. It adds that the site will be regularly updated with the new training videos, latest news, and tips and tricks for succeeding in servicing TPMS.
"We hope that this new website will be a single solution for our customers, who need to get information regarding TPMS. The market is saturated with a lot of false information and as the global leader, we take the responsibility to make sure people know where to find TPMS information that they can trust," continues Lutz.