Comline announces product range extension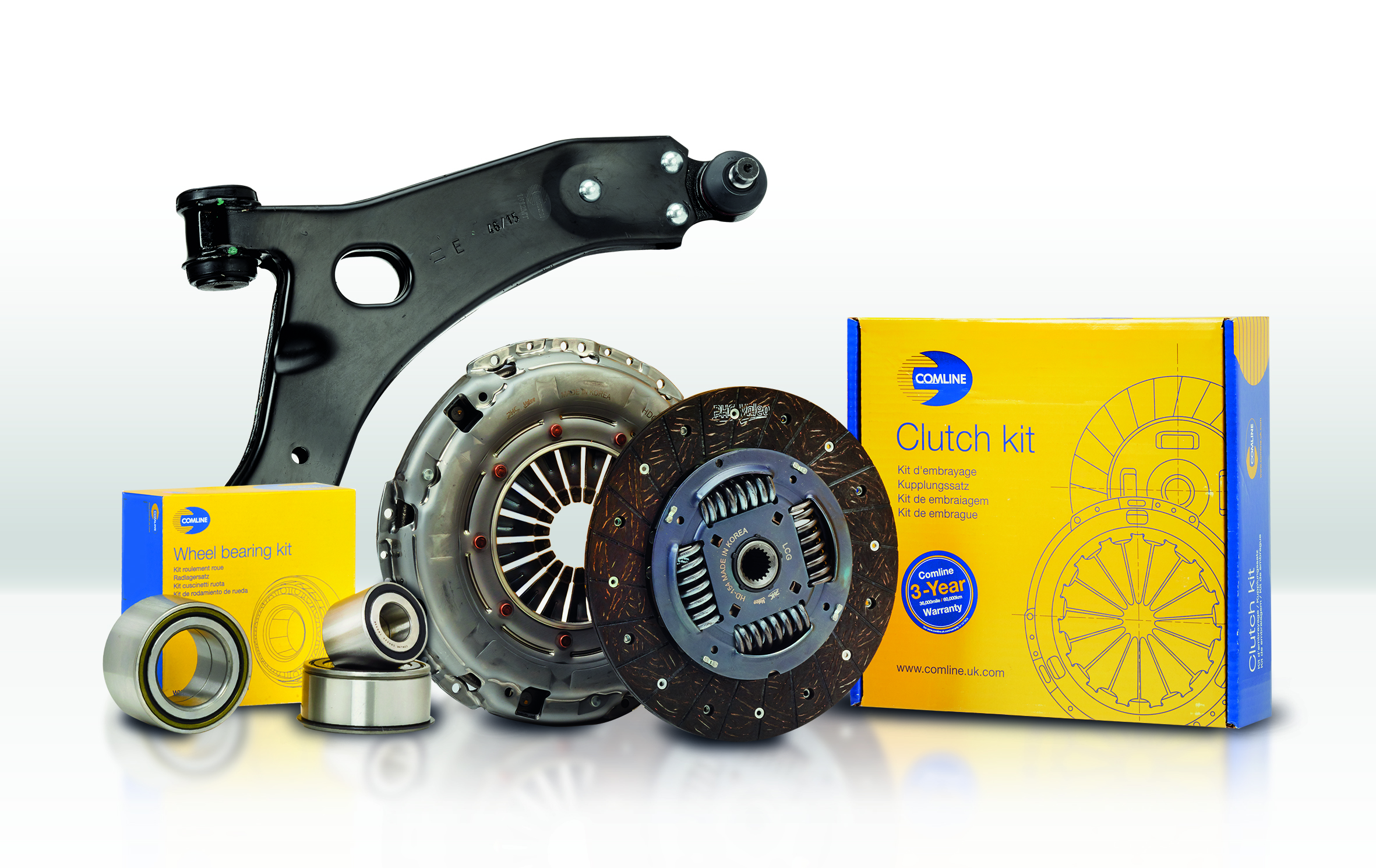 Comline has released a variety of new part numbers across several of its product categories. This latest influx of new references once again highlights the diverse and comprehensive nature of the Comline range.
Motor factor customers and distribution partners in more than 40 countries now have access to Comline's latest batch of components, which includes wheel bearings, steering & suspension control arms and clutch kits. In-line with the brand's all-makes ethos, this latest batch of new parts covers a variety of applications across the European, Japanese and Korean car parc.
Wheel bearings
Designed and manufactured in compliance with strict TUV regulations, Comline wheel bearings are made of lightweight, high-carbon steel which offers exemplary durability and heat-resistance under the demands of real world driving for a long service life.
Among the latest Comline additions are two references for popular Mercedes-Benz and Citroën/Peugeot models: Part number CBK225 (front) caters for the Mercedes-Benz A-Class (2005-2012) and B-Class (2005-2011), while CBK222 (rear) fits the Citroën C3 (2009-onwards), C4 (2014-onwards), DS3 (2009-onwards), Peugeot 208 (2012-onwards) and 301 (2012-onwards).
Control arms
Part of Comline's constantly-evolving steering and suspension range, its control arms come complete with bushes, while customers can also choose whether or not they need pre-fitted ball joint. The brand's control arms are manufactured with various high-quality metals, including steel, cast iron and aluminium.
Notable new references are included in this new-to-range bulletin: CCA1204 for the Honda CR-V (2001-2007), CCA1233 for the Hyundai Accent (1994-2000) and the CCA1263L for the Land Rover Discovery (2004-2009).
CCA2229 and CCA2263R also feature for the Toyota Corolla (1992-2002) and Land Rover Discovery (2004-2009) respectively.
Clutch kits
Rounding-off this latest arrival of part numbers are additions to the Comline clutch kit range. Within the list is CTY41216 which fits an array of prevalent Toyota applications, including the Avensis (1999-2008), Corolla (2002-2009) and RAV 4 (2001-2005). As with all Comline clutch kits, CTY41216 comes equipped with a three-year (36,000 miles/60,000km) warranty.
With this latest batch of new-to-range parts, Comline once again demonstrates its product development prowess across a diversified portfolio and reaffirms its status as one of the fastest-growing automotive brands in Europe.