40 years, 81 million tyres – Kama Tyres reaches milestone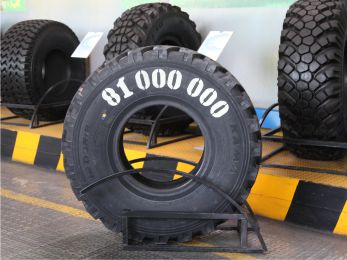 Almost 40 years to the day since the first Kama truck tyre was produced in the Nizhnekamsk Truck Tire Factory, parent company Tatneft reports that the plant has produced its 81 millionth tyre. The tyre will be presented to staff at an event held on 25 April to mark the plant's 40th anniversary.
The 81 millionth tyre was the all-position Kama NK-431 model in size 12.00R18. The very first Kama tyre, which was fitted to a Ural heavy truck, was produced in the plant on 22 April 1978.