Michelin takes 20% share in A.T.U. auto service chain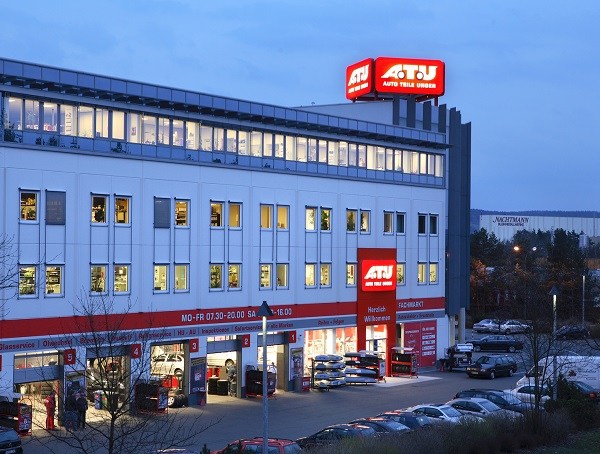 The Michelin Group has purchased a 20 per cent share in German automotive services provider A.T.U. (Auto-Teile-Unger). The minority stake was acquired from French automotive maintenance and repair services group Mobivia Groupe for 60 million euros; following the acquisition, Mobivia and Michelin intend to combine their expertise in order to further develop A.T.U. in Germany, Austria and Switzerland.
"In a changing auto industry, we believe that partnering with an industry leader will enable A.T.U to continue the renewal process that it began this year," states Olivier Melis, chief operating officer at Mobivia.
Established in 1985, A.T.U. today boasts the largest network of auto centre in Germany, operating 577 outlets there as well as 25 in Austria and six in Switzerland. A.T.U. became part of the Mobivia Groupe in December 2016, joining the French company's established vehicle service brands Norauto, Midas and Carter-Cash.
"Joining Mobivia set the stage for our transformation," says Jörn Werner, chief executive officer of A.T.U. "Michelin's contribution will strengthen our momentum so that we can sustainably and effectively satisfy our customers, which is one of our priorities.
Mobivia is now Europe's leading auto maintenance and repair chain, with more than 2,030 workshops and retail outlets, at least 20,000 employees and total annual revenue of €2.7 billion (for the year ended September 30, 2017).
"Mobivia, the benchmark vehicle servicing specialist in several European countries, has a track record of growth and constantly improved quality of service," comments Yves Chapot, the Michelin Group's executive vice-president Automotive Business Lines for the Asia, Africa, India & the Middle East regions. "With more than 110 years' experience in these countries, Michelin is familiar with the needs of their consumers and the specific demands of their markets. That's why we wanted to join forces, to improve the customer experience and showcase our mobility offerings."