TerraClean raises funds for charity at Autosport International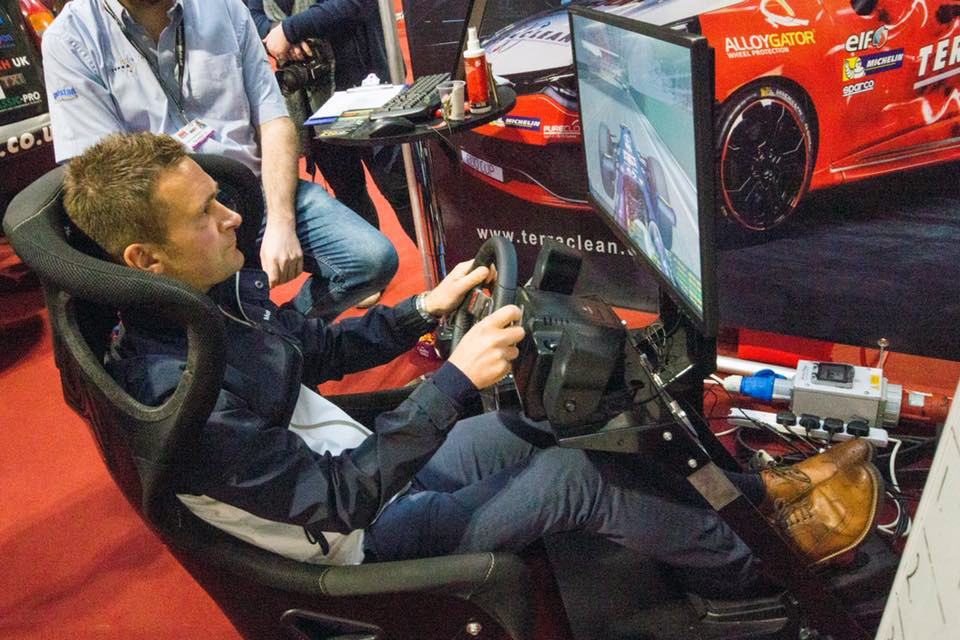 Randstad, via its engine decarbonising brand TerraClean, has donated more than £200 to The Dave Rayner Fund in memory of West Surrey Racing's Simon Wood (aka Tippa), who passed away suddenly in December.
During Autosport International, visitors got the opportunity to participate in the Colin Turkington Simulator Challenge, where they competed for the fastest time. More than £200 was raised from the challenge and donated to the charity chosen by Colin and his wife Louise in memory of their close friend, Simon, chief truckie and tyre and fuel technician for the BTCC team. The Dave Rayner fund supports young, up-and-coming British cyclists to make a successful pro career.
TerraClean also offered visitors and motorsport fans a chance to meet double British Touring Car Championship (BTCC) champion Colin Turkington who made a VIP appearance on the stand throughout the event.
Phillip Dowd, TerraClean sales director and motorsport enthusiast, said: "We were delighted that motorsport fans got the chance to meet Colin on the TerraClean stand at this year's Autosport International. We're even more thrilled that we managed to raise over £200 for a charity close to Colin's heart and an extremely worthy cause."
BTCC champion and TerraClean's brand ambassador Turkington, said: "The team at TerraClean has done a brilliant job in supporting The Dave Rayner Fund and I would like to say a big thank you to all those who visited the stand and took part in the challenge, which has helped raise much needed funds."