Tag: Yves Chapot

Attendees at the Michelin 2018 General Annual Meeting of Shareholders last Friday elected Florent Menegaux to the position of general managing partner and Yves Chapot as non-general managing partner. In each case, more than 99 per cent of voting shareholders voted in favour of the appointments.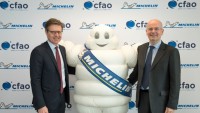 A new joint venture has been set up between Michelin and industrial products distributor CFAO for importing and distributing premium and quality segment tyres into Kenya and Uganda. CFAO holds a 51 per cent share in the new entity and Michelin the remaining 49 per cent. The joint venture's governance is equally divided between CFAO and Michelin.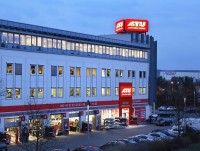 The Michelin Group has purchased a 20 per cent share in German automotive services provider A.T.U. (Auto-Teile-Unger). The minority stake was acquired from French automotive maintenance and repair services group Mobivia Groupe for 60 million euros; following the acquisition, Mobivia and Michelin intend to combine their expertise in order to further develop A.T.U. in Germany, Austria and Switzerland.