Mahle CEO Scheider goes to ZF Friedrichshafen, Stratmann named successor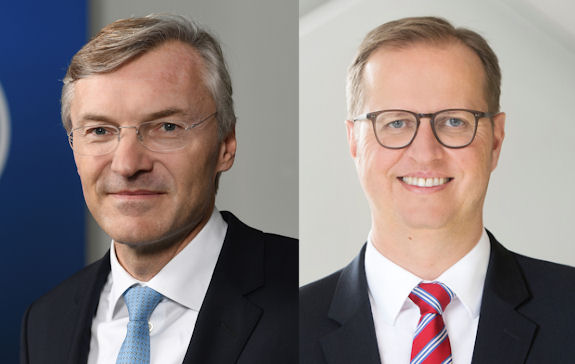 Effective today, Dr Jörg Stratmann is chief executive officer of automotive supplier Mahle. He succeeds Wolf-Henning Scheider, who today becomes chief executive officer of automotive supplier ZF Friedrichshafen. Scheider takes the place of Dr Konstantin Sauer, who'd held the position on a temporary basis since Dr Stefan Sommer stepped down with immediate effect in December 2017.
Although only a matter of weeks separated Scheider first expressing his desire to part ways with Mahle and his actual departure, Mahle says a quick transition of leadership was made easier as Stratmann had already been earmarked as a potential successor. Stratmann joined the Mahle Group from Continental AG in 2008 and has held several roles within the company, most recently holding management responsibility for the Mahle Thermal Management business unit, an operation that accounts for more than 45 per cent of the Mahle Group's entire turnover.
"Dr Stratmann brings a wealth of automotive experience – from both a technical and a business perspective. He is the ideal person to head the Mahle Group," states Prof. Dr Heinz K. Junker, chairman of the Mahle Supervisory Board.
Prof. Junker thanked former chief executive officer Wolf-Henning Scheider, who stepped down yesterday, for "all for his intensive work during the transformation process that is currently affecting the whole automotive industry." Similar praise was voiced by the chairman of ZF Friedrichshafen's Supervisory Board: Dr Franz-Josef Paefgen notes that "as Mahle's chief executive officer, Wolf-Henning Scheider demonstrated outstanding competence in regards to a game-changing transformation process."
Paefgen added that while he expected that Scheider will "systematically continue to execute our Strategy ZF 2025," he also views the incoming chief executive officer as a "visionary" who "stands for guided change," a leader who will "guide ZF through the challenging transformation process which the whole automotive industry is currently facing."