Sir Vince Cable visits NFDA member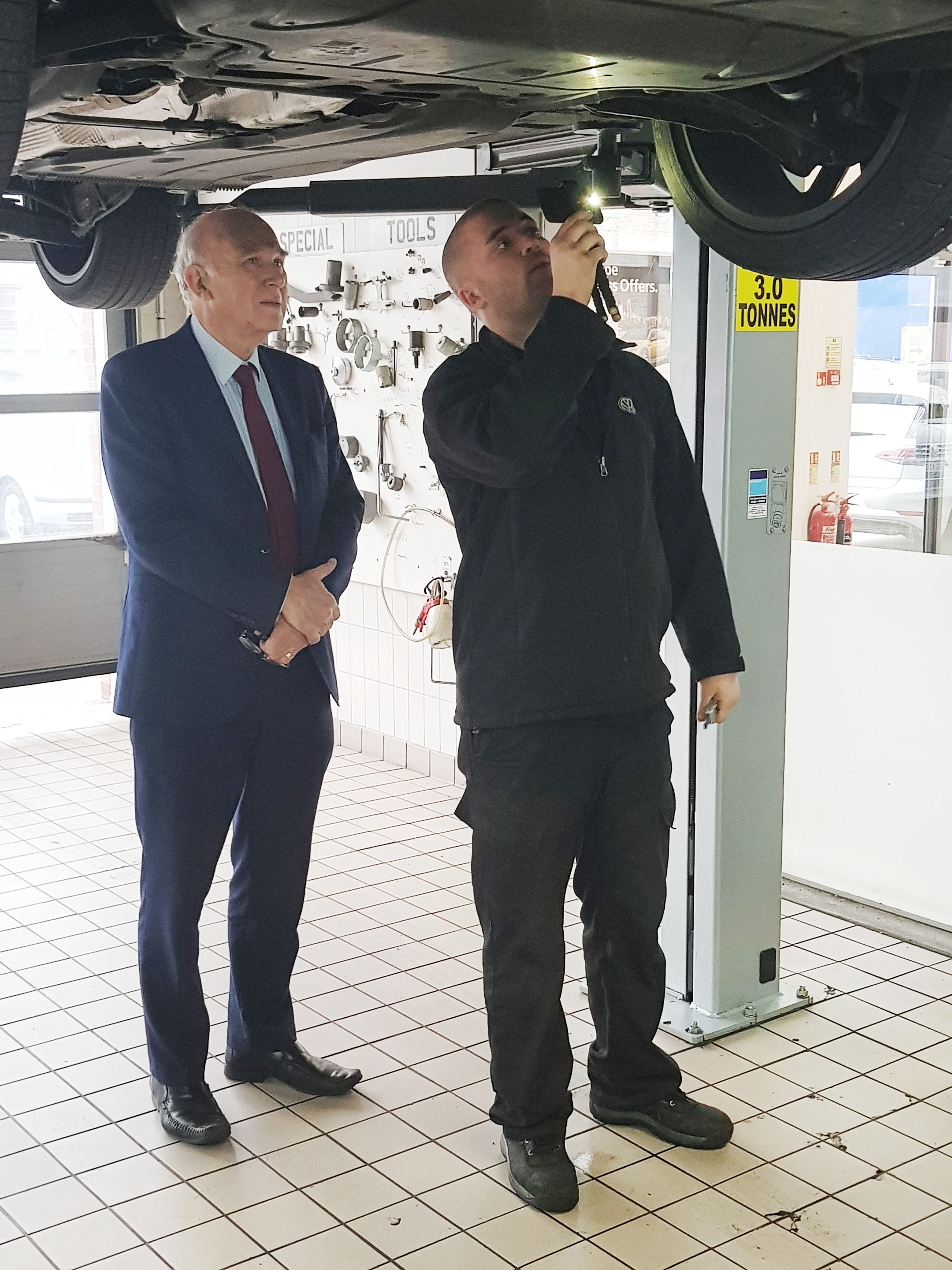 Rt Hon Sir Vince Cable MP visited National Franchised Dealers Association (NFDA) member, Inchcape Volkswagen car dealership in Twickenham on Friday 12 January 2018.
The NFDA, which represents franchised car and commercial vehicle retailers in the UK, launched last year the NFDA Parliamentary Engagement Programme aiming to raise awareness of the automotive retail industry and strengthen the relationship between the industry and the government.
Rt Hon Sir Vince Cable MP, Shaun Kirby, Inchcape Volkswagen General Manager, and Sue Robinson, NFDA Director, discussed the most topical issues affecting the sector.
These included:
Apprenticeship schemes and other initiatives available to promote opportunities in automotive retail
The investments automotive franchised retailers make on behalf of their manufacturers
The changes facing the car market and how the industry is adapting
Shaun Kirby, Inchcape Volkswagen General Manager, said, "I was delighted to meet and show Sir Vince Cable around my centre. Inchcape is a great business to work for and it was a pleasure to talk to him about the company and how we operate."
Sue Robinson, NFDA Director, continued, "The visit provided an ideal opportunity to discuss some of the main issues affecting our sector. In particular, it was encouraging to see the commitment of both retailers and Government to promote to young people the number of employment opportunities available within the industry and increase diversity."
Rt Hon Sir Vince Cable MP, said, "It was a pleasure to meet a local employer and see that they are investing in people and using the latest technologies to enhance consumer demand. The visit helped me obtain further insight into the industry and understand the priorities of the sector."