Kumho's updated 2018 car tyre range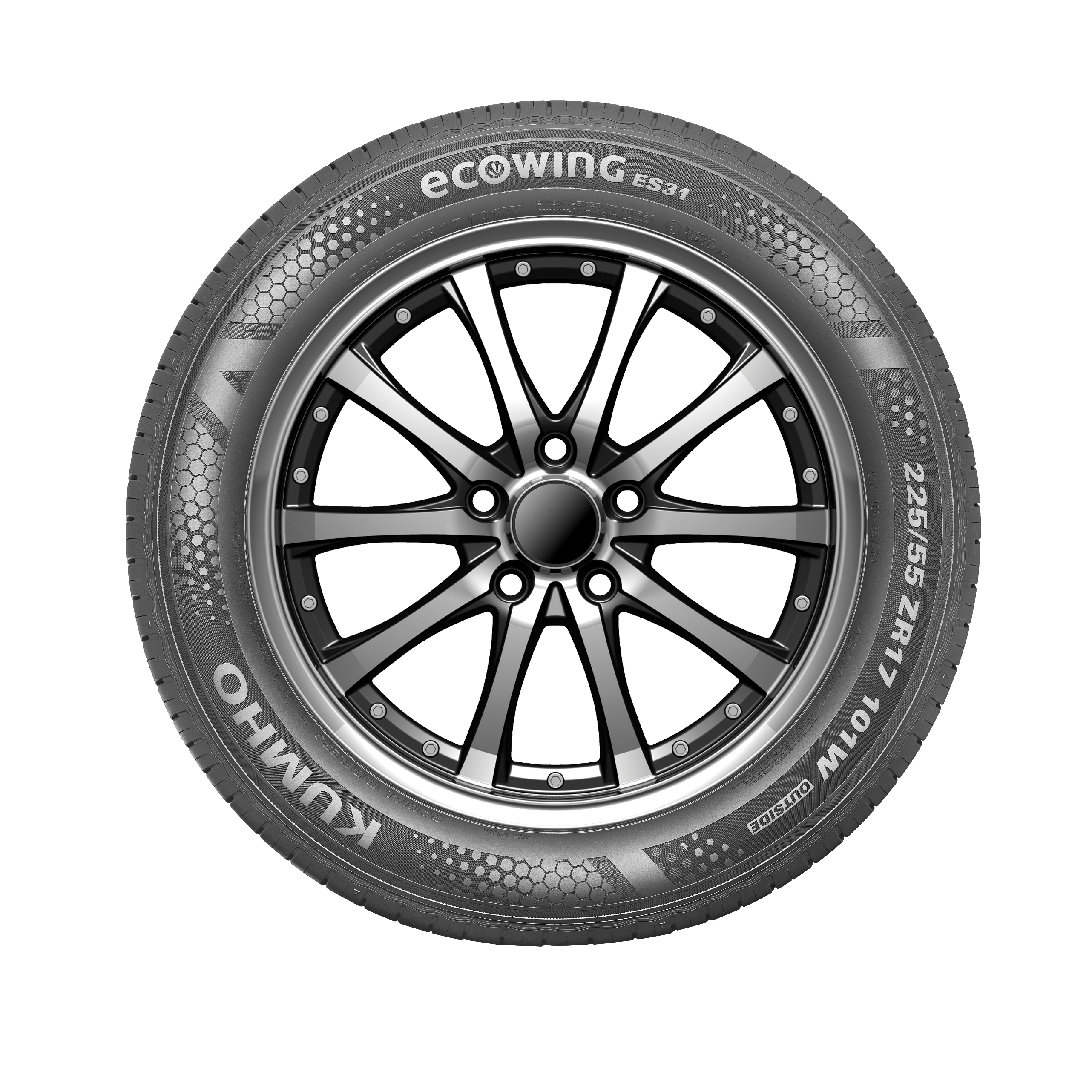 The new Ecowing ES31 will be available in 38 sizes this year
At the start of the year both Kumho and long-term UK distributor Micheldever announced that the two parties would stop working together at the end of May. The upshot is that from the second half of 2018 Kumho will being distributing its car tyre products itself. It's too early to talk about this in any more detail and this month's car tyre feature is somewhat more product orientated, so here's a run-down of the South-Korean tyremaker's UK 2018 car tyre range.
According to the company, Kumho's 2018 car tyre line-up features a "brand new ECO product and a fine trio of high-performance ones".
The range begins with the Ecowing ES31. This is the very latest eco-friendly offering from Kumho, which is set to replace the established KH27 over the coming months. It will initially be available in a total of 38 sizes from 14 to 17 inch, almost 70 per cent of which carry a B label grade for rolling resistance. The sizes include key fitments for small and medium-sized hatchbacks and saloons such as the VW Polo and Golf, Fiat 500, Audi A1, A2, A3 and A4, BMW 1 and 2 Series, Peugeot 208 and Renault Clio.
The ES31's asymmetric tread pattern includes: a quartet of wide drainage channels for optimum wet weather performance; a stiff centre rib for minimal rolling resistance; and aerodynamically designed shoulders for improved wind resistance that feature novel heat dissipation dimples on the inner flank.
The Ecsta PS91 is Kumho's optimum high-performance road product and it is reportedly achieving a good level of sales in the UK market. Squarely aimed at supercars and such ultra-quick passenger saloons as BMW M cars, Mercedes-Benz AMG models and Audi RS ones, the entire range is Y or (Y) rated and offered in sizes from 18 to 20 inches in diameter. The focus is on maximum grip and braking performance in the dry, combined with outstanding feel. Nor have any of these qualities been achieved at the expense of other key factors, and the Ecsta PS91 features a specially designed sidewall that suppresses vibration to improve comfort and reduce noise. It also has a 3D dimple design which cools the tyre at high speeds, optimising durability and wear rates.
The relative newcomer to Kumho's excellent trio of high-performance tyres, the asymmetrically-patterned Ecsta PS71 was one of the first major products to be developed at the company's new R&D Centre at Yongin near Seoul, South Korea, and has now effectively replaced the Ecsta KU39. The PS71 has been designed for outstanding high-speed stability and strong wet weather performance. 30 sizes are already on sale and the pattern will ultimately be available in 37 Y-rated sizes from 17 to 20 inches in diameter – ie to fit the market's best-selling executive saloons and sports cars. In addition, PS71 is now available in a range of run-flat sizes.
Another fairly recently-introduced high-performance offering from Kumho, the Ecsta HS51 was highly praised in the 2017 Auto Express summer tyre test. It topped the wet cornering discipline, was placed second for cabin noise, and third for wet braking. Ultimately, the Kumho was only beaten by products from Continental, Dunlop and Bridgestone and was judged to be the 'best of the mid-range brands'. It had previously been awarded a 'recommended' rating by the highly-regarded German consumer magazine ACE Lenkrad, where it was again accorded a 'strong wet road performance', having scored the highest marks of all 12 tyres on test when it came to the event's aquaplaning and wet braking challenges.
The Ecsta HS51 features a solid rib-type design for improved wet road braking, four prominent circumferential grooves for optimum water displacement, and wide lateral ones for enhanced wet weather steering. The HS51 is available for 15 to 18 inch rims, in widths from 185 to 245mm, and V and W speed ratings. cja