Kumho PS91 UHP tyre available soon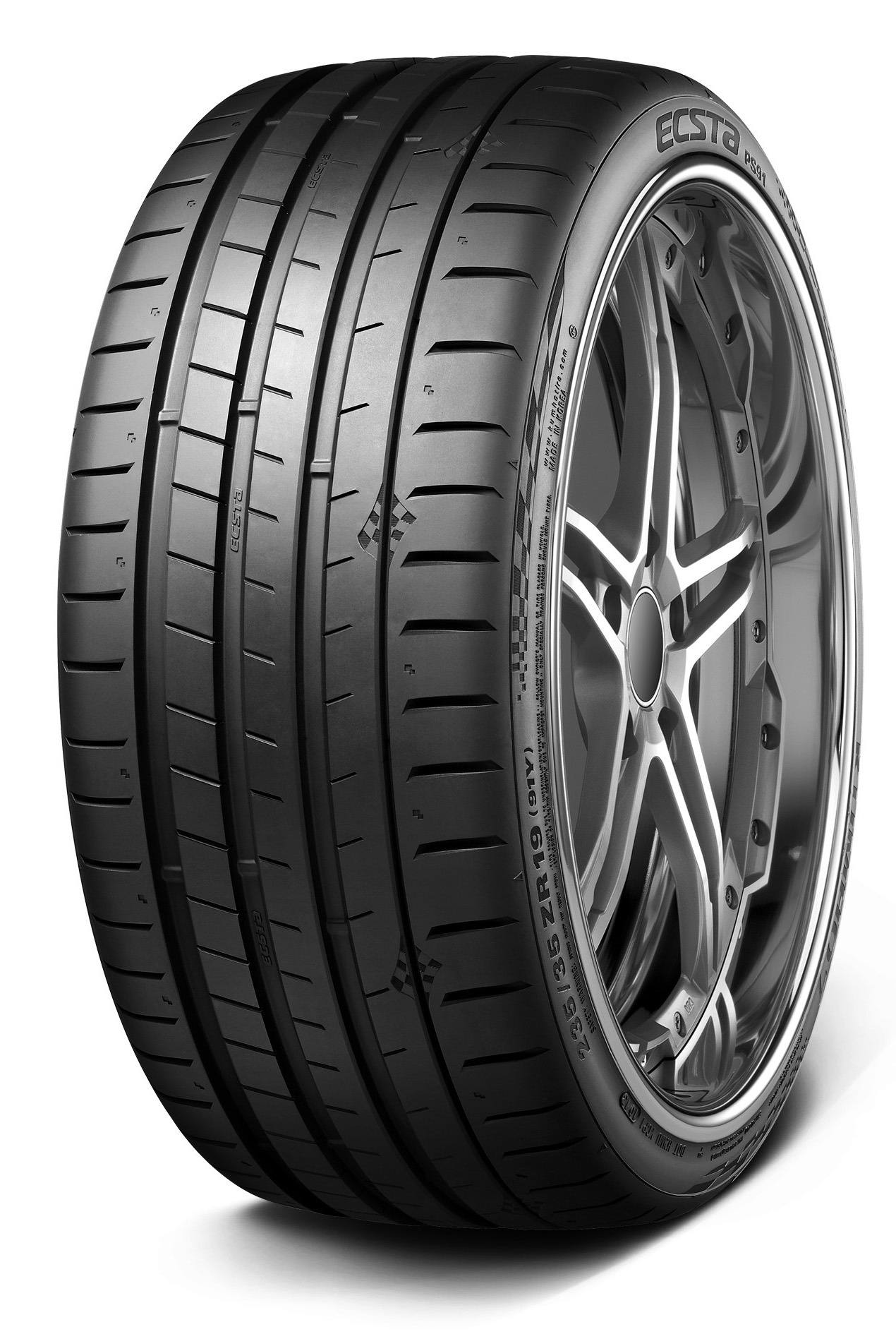 Kumho reports that it's Ecsta PS91 is now only weeks away from UK availability. The PS91 is positioned as Kumho's optimum high-performance road product, sitting above the ever-popular Ecsta Le Sport KU39. Squarely aimed at supercars and such ultra-quick passenger saloons as BMW M cars, Mercedes-Benz AMG models and Audi RS ones, the entire range will be Y-rated and offered in sizes from 18 to 20 inches in diameter. The focus is on maximum grip and braking performance in the dry, combined with outstanding feel. Nor – says the company – have any of these qualities been achieved at the expense of other key factors. It also has a 3D dimple design which cools the tyre at high speeds, optimising durability and wear rates.
The Ecsta HS51
Another recently-introduced high-performance offering from Kumho, the Ecsta HS51 was awarded a 'Recommended' rating by the highly-regarded German consumer magazine, ACE Lenkrad.
The HS51 won the plaudits of the publication for its 'strong wet road performance', having scored the highest marks of all 12 tyres on test when it came to the event's aquaplaning and wet braking challenges. Ultimately, the Kumho HS51 was only beaten overall by products from Goodyear, Continental, Dunlop and Pirelli.
The Ecsta HS51 features a solid rib-type design for improved wet road braking, four prominent circumferential grooves for optimum water displacement, and wide lateral ones for enhanced wet weather steering. HS51 is the replacement for the much vaunted Kumho Ecsta KH31 and is available for 15 to 18 inch rims, in widths from 185 to 245mm, and V and W speed ratings.
The Ecsta LE SPORT KU39 is an asymmetric high-performance tyre designed for Europe's top car marques and was developed using the latest KADAS prediction tools and on Europe's most demanding test tracks. The Y speed rated product's key selling points are its enhanced performance, braking in wet conditions and controlled ride and refinement. Its high grip tread compound ensures maximum traction and braking performance, while its specially-designed casing provides impressive high speed stability.
This pattern is available in over 50 sizes from 16 to 20 inches, most with extra load capability.
Kumho's recently introduced Ecowing ES01 KH27 is a high performance summer product aimed at drivers for whom fuel efficiency and quiet, smooth running are major priorities.
The KH27 is available in more than 70 fitments suitable for small and medium-sized passenger cars, and further options will be added to the European range during 2016.
OE portfolio growing at 'unprecedented rate'
All this is support by a Growing OE portfolio. Kumho's European OE business began with the Volkswagen Polo as far back as 2003 and is currently growing at what company representatives call "an unprecedented rate". In recent times new supply deals have been announced for Volkswagen, Mercedes-Benz, BMW and Fiat Chrysler models, and other new OE contracts are due to be revealed as 2016 progresses. A far lower volume but equally impressive fitment is that of Kumho's street-legal competition tyre, the V70A, for the ground-breaking BAC Mono – a single-seater track-day car that Autocar magazine described as 'utterly incomparable'.