Dunlop to supply MotoGP support series, ADAC Northern Europe Cup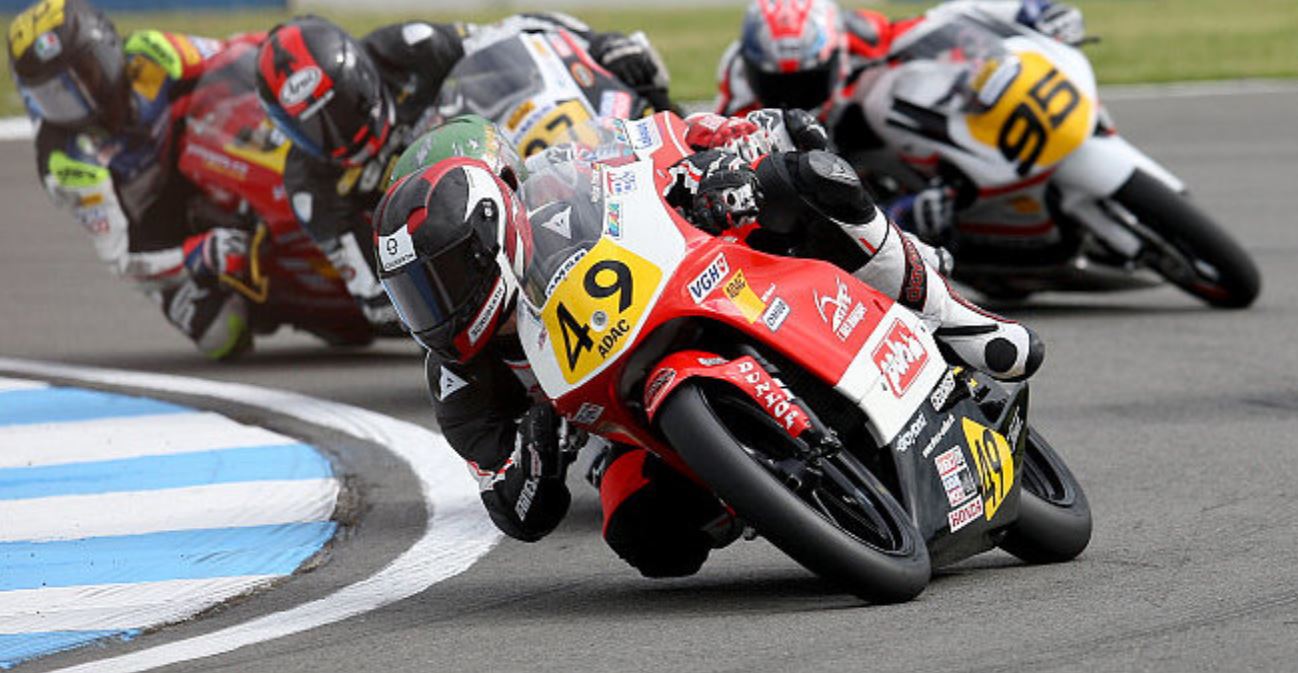 Dunlop will supply tyres to the 2018 ADAC Northern Europe Cup, one of Europe's premium lightweight motorcycle racing championships. For its third season the series will comprise seven races, with all competitors running on the brand's rubber. This brings its tyre supply into line with the Dorna Sports SL European Talent Cup, launched in 2017, in which the two world championship classes, Moto3 and Moto2, race exclusively on tyres from Dunlop. As part of the Dunlop partnership, the first three riders in every race will win a set of Dunlop tyres, while riders will benefit from a 300 euro reduction in the registration fee thanks to its support.
"We are proud to support the ADAC Northern Europe Cup. Our Dunlop Moto3 tyres have been chosen by the World's leading lightweight championships, including the FIM World Championship, European Talent Cup, Red Bull Rookies, and Asia Talent Cup. The opportunity for ADAC Northern Europe Cup riders to race on the same tyres as these series will help them as they climb the ladder to MotoGP," said Wim Van Achter, motorcycle motorsport sales manager, Dunlop Europe.
Seven top-class meetings feature in the exciting calendar. The 2018 season will kick off with a three-day practice session at Misano (24-26 March). The first race will take place on the weekend of 11-13 May 2018 at the Scandianavian Raceway in Anderstorp, Sweden. With the help of the Swedish organiser and SVEMO, the Swedish Motorcycle Association, all participants will receive subsidised travel to Sweden.
The ADAC NEC will visit the UK alongside their British Moto3 counterparts at the MCE British Superbike Championship (BSB), held at Silverstone on 7-9 September.