Dunlop to evaluate new tyre options at Australian Moto2 test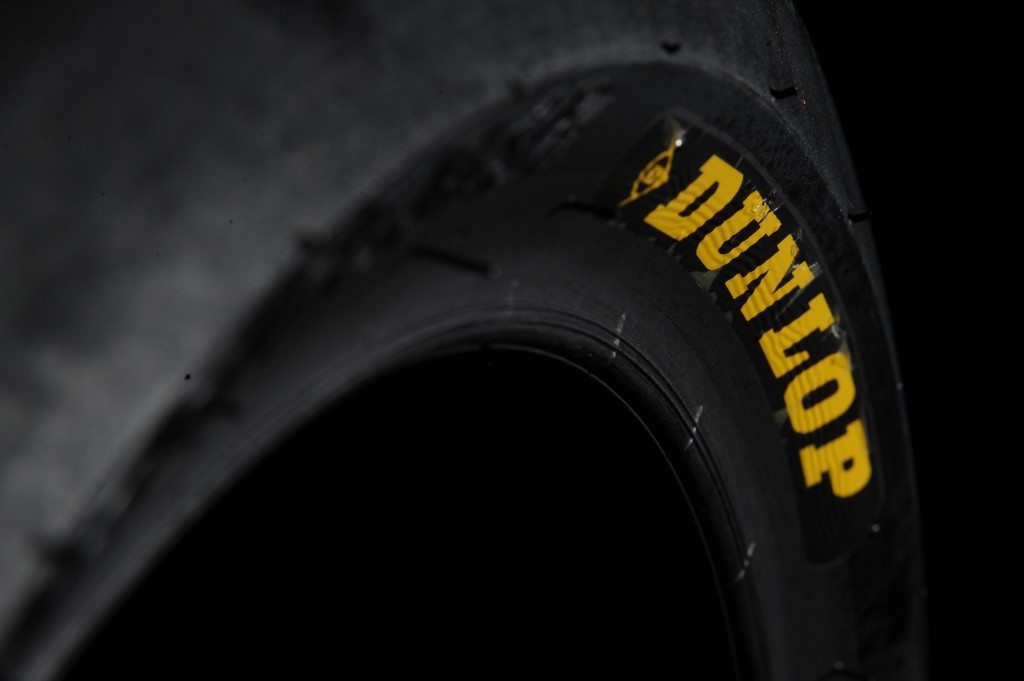 Dunlop will test nine separate specifications of rear tyre at Australia's Phillip Island circuit as it seeks to avoid similar problems to those that caused the Moto2 and Bridgestone-supplied MotoGP races to be shortened in October 2013. The circuit was resurfaced in 2013, and its abrasiveness caused the organisers of the Australian grand prix to fear enough for the safety of quicker-wearing tyres that both races were reduced in length. Dunlop says the surface now warrants bespoke development for tyres for top level Moto classes, and the 3-5 March test will help it decide on the two tyre specifications it will provide to Moto2 when it returns. Its Moto3 specification – which was deemed safe enough to run for the advertised race length – will remain the same in 2014, Dunlop says.
During the winter period, Dunlop says its designers have created tyres with new low heat generation and heat resistant compounds, as well as new tread constructions. New belt materials have been used, although the cord itself is that used in Dunlop's latest race products. The new solutions have already been extensively tested by Dunlop's own test team at both the company's Mireval Proving Grounds in France and also on high speed durability testing equipment. The manufacturer says the tyre specifications have shown a significant improvement in durability.
Four bikes and riders will all test the nine options. Ambient temperatures are expected to reach around 35 degrees centigrade – some ten degrees higher than expected for the October race. Two race-distance runs will then be carried out using a variety of specifications to determine the most appropriate options for 2014's Phillip Island race. The tyres selected may also be used for the Sachsenring event which has similar loads in the high speed corners.
The Phillip Island development is part of Dunlop's programme of Moto2 tyre evolution. Mid-way through the 2013 season low heat generation technology was introduced and all four Moto2 rear tyres will benefit from this for the 2014 season. There is also a new Extra Hard front option, which has been requested by many riders, according to Dunlop.
Nigel Nock, manager, design and development, Moto, said "Since the race in October, Dunlop's design and manufacturing teams have focused on the development of compounds and constructions that either generate less heat, or are more resilient to heat in long fast corners in hot conditions. Our objective is to work through the nine test options in order to select two specifications that can operate across the wide range of track conditions that we could experience in October this year."