Stephen McKeown wins Formula 1 Era Superbike Championship on Avon Tyres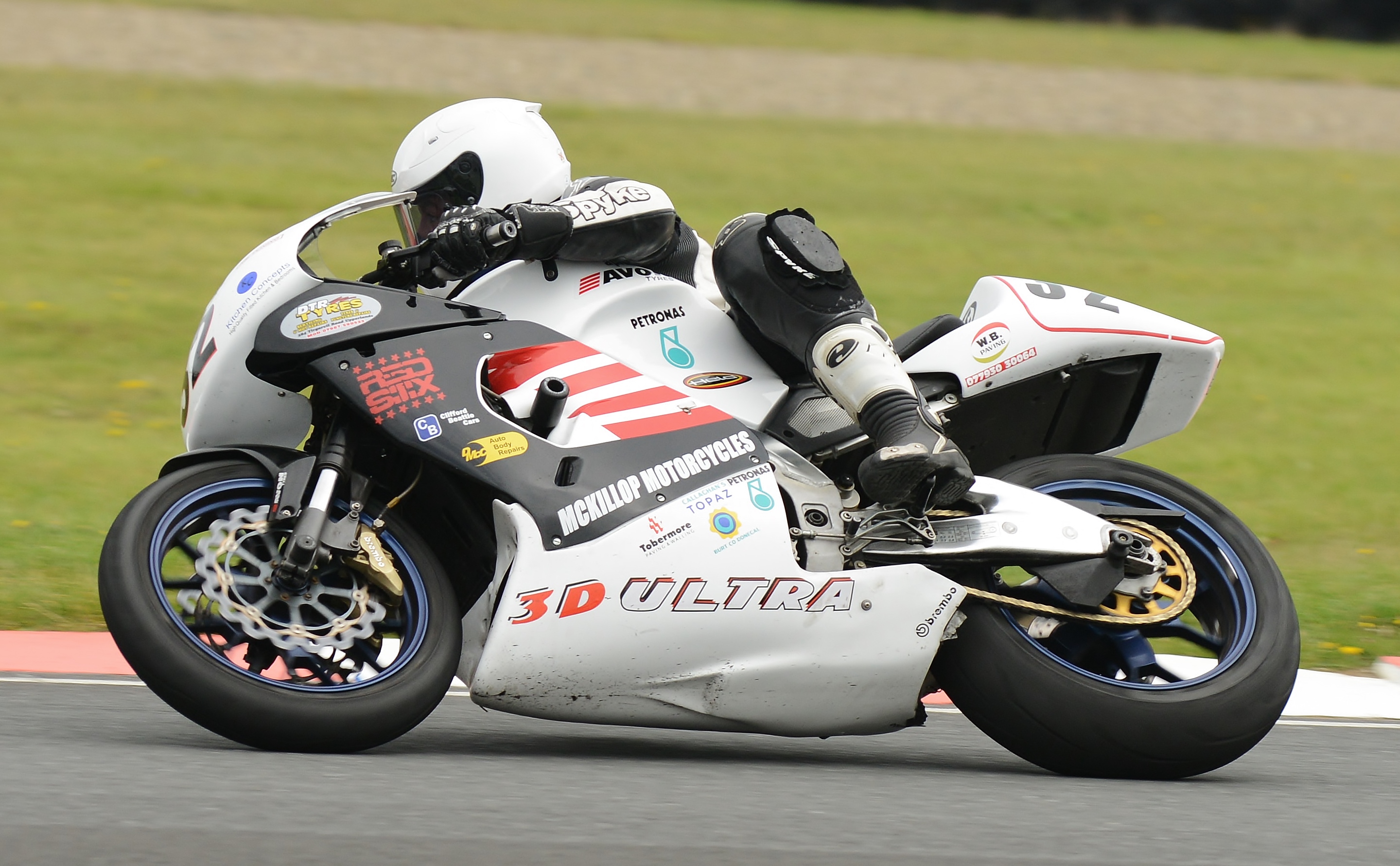 The Formula 1 Era Superbike champion has been crowned, and Stephen McKeown was helped to his title by Avon Tyres, the sponsor of the series. McKeown took the Irish and Ulster Championships of the series on his Aprilia RSV1000 Mille, with eight wins and two second places during the season. This marks the first time a major international series has been won on Avon tyres since the 1990s.
The Avon Tyres Formula 1 Era SBK Series was a six-event championship beginning in April at Nutts Corner and ending in September at Bishopscourt. Machines on the grid are the classic superbikes of the 1980s and 1990s such as the Honda RC30 and RC45, Yamaha's YZF750 and OW-01, Kawasaki's ZXR750 and ZX-7R, the Aprilia RSV1000 Mille, as well as Ducati's 916 and 996 family. These machines represent the golden era of modern superbike racing, thanks to the lack of electronics and rider aids. This means that the riders really make the difference, promoting close racing and all on a budget.
All the hallmarks of 1990s racing were in abundance in the series, which started the year with a strong 20-bike grid. Series organiser, John McAllister, says, "Modern superbikes have become so expensive to race competitively thanks to electronics so we decided to bring back the superbikes of the 1980s and 1990s when riders like Joey Dunlop, Carl Fogarty and Steve Hislop were racing. We were delighted to have Avon Tyres as title sponsor and the series has been a complete success."
The racing was fast and furious in the series, as shown by regular podium finishers Chris Campbell on the Team Rash Racing Kawasaki ZX-7R who came second overall and third-place finisher Mark Murphy on his Aprilia. John added, "By the time we held the June event at Kirkistown, the series was really shaping up with Stephen, Chris and Mark really making the series their own. All three of our top finishers provided some of the best and closest racing we've seen and it's a credit to them and the series as a whole. The first season for a new championship is always difficult, but we've already got more machines registered for 2014."
Gary Bretherton, UK sales manager for Avon Motorcycle Tyres, says, "Avon Tyres has been delighted to sponsor this new and exciting race series and it was very pleasing to see the champion race and win on our Avon 3D Ultra Xtremes. This shows that the technology found in the tyres works well on track. The same technology can be found in the road versions of this tyre – the 3D Ultra Sport and Supersport."