Continental congratulates KAMAZ-Master on Dakar win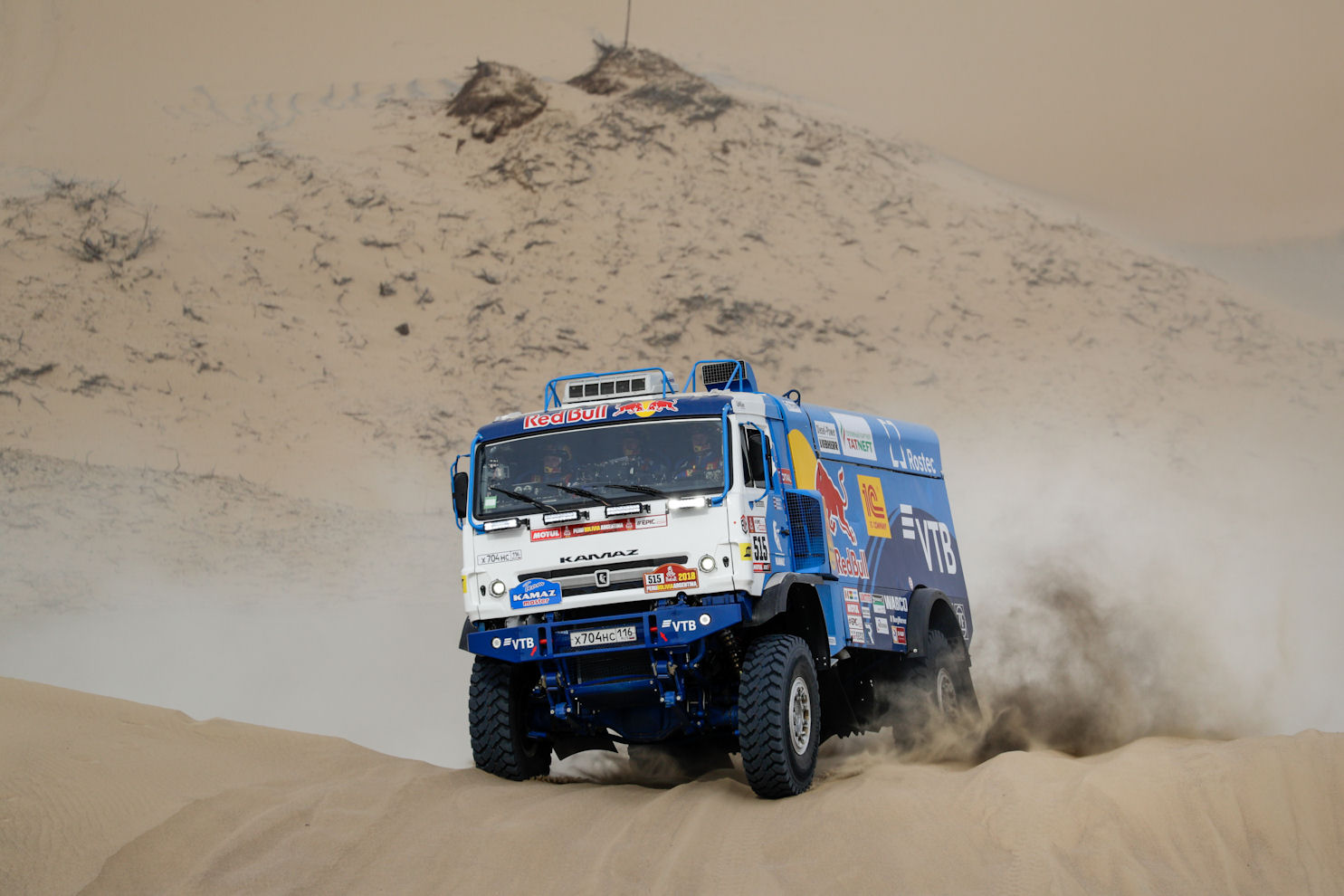 On Saturday, Eduard Nikolaev's crew from the KAMAZ-Master team crossed the Dakar Rally 2018 finish line in Cordoba, Argentina to take first place in the event's truck category. The crew finished nearly four hours ahead of the nearest competition, having completed the rally's 14 stages in 54 hours, 57 minutes and 37 seconds. Although KAMAZ-Master failed to replicate the one-two finish it secured in the truck category last year, it ended proceedings in the 40th anniversary event with another win for Nikolaev and a third-place finish for Airat Mardeev and his Kamaz-Master crew.
KAMAZ-Master once again partnered with Continental for its Dakar tyre requirements. In addition to being fitted with Continental HCS 14.00R20 construction tyres, the KAMAZ-Master vehicles were also fitted with ContiPressureCheck tyre pressure and temperature monitoring systems. Continental comments that the systems the team used were not in any way race-modified, rather were the same standard units available for commercial vehicles.
"We efficiently use the benefits provided by ContiPressureCheck," commented Eduard Nikolaev. "The information from the sensors enables us to choose the right tactics: Sometimes we decide not to stop despite a puncture because the sensor metrics shows that tyre pressure is still controllable enough to finish the race. The possibility of measuring each tyre's temperature and not allowing its destruction is highly important to us. We started using ContiPressureCheck actively at Silk Way 2017 and immediately felt a real impact from the information about tyre condition on our race performance."
Constantin Batsch, vice-president of Continental's truck tyre business in the EMEA region, notes that the KAMAZ-Master victory in Dakar Rally 2018 "means a lot to Continental." Sales manager Ilya Suslov adds that feedback gained from the KAMAZ-Master team is particularly valuable to Continental's engineers as the tyres they used during the race were subject to extreme conditions and loads beyond those experienced during standard tests. "To sum it up, Dakar 2018 clearly demonstrated the durability and reliability of Continental's tyres and solutions," adds Suslov.