Hankook Tyre UK's 'No. 1' employee Ian Mayoll retiring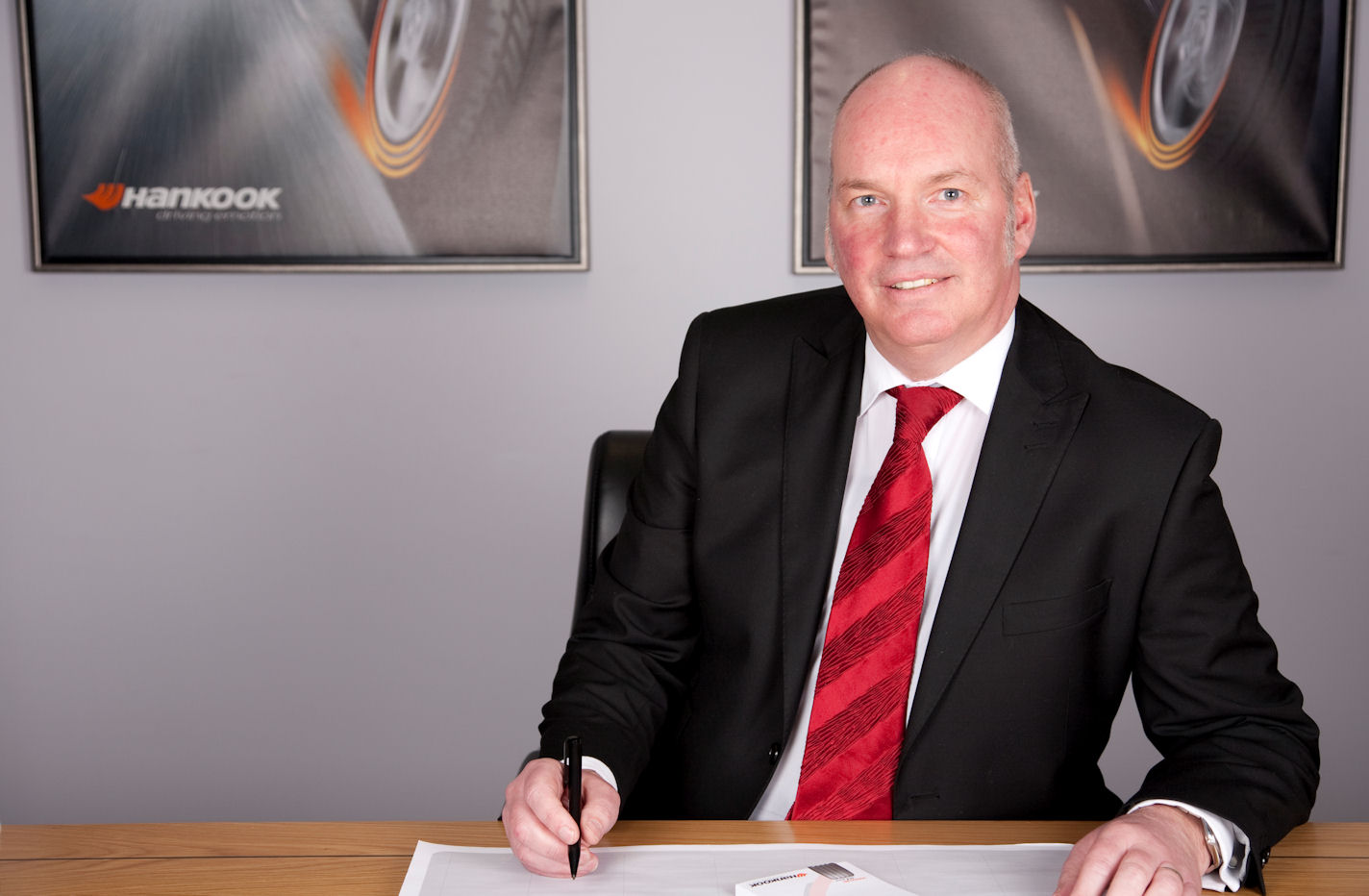 Following a long career in the tyre industry and after 25 years' service at Hankook, former sales manager Ian Mayoll will retire from the company on 31 December 2017. Mayoll was the company's first UK employee and has been instrumental in the growth of Hankook Tyre UK over the past two and a half decades.
Mayoll has worked in the tyre industry for 40 years and joined Hankook in 1990 as the firm's first UK employee. In the beginning, Hankook Tire's UK office consisted of just Ian and an expatriate from the company's global headquarters in Seoul, South Korea. They worked in a small office in London, and during this time Mayoll was responsible for establishing and developing a UK key dealer network. In 1997, he oversaw the opening of Hankook's very first UK warehouse in Daventry, a stone's throw from Hankook Tyre UK's current location.
After briefly leaving the company, he returned in 2002, at a time when Hankook was widely recognised in the industry as the fastest growing tyre brand in the UK. For the past three years, Mayoll has held the position of special projects manager.
During his time with the Hankook, Mayoll has seen many changes, however when pushed to pick only one he stated: "I would have to say the change in perception towards the brand has been the biggest transformation. Seeing Hankook grow from being a seen as budget brand which very few people had heard of in the early years to achieving Premium brand status that it holds today. The tyre industry has developed so much over the years and I am proud to have celebrated 25 years with Hankook."
"Ian has enjoyed a long and successful career at Hankook, and has been influential in getting Hankook to where it is in the UK market," says Brett Emerson, UK sales director. "Hankook Tyre would like to thank Ian for his hard work and commitment over the years, and wish him a happy and healthy retirement."