Trelleborg exhibiting VIP system at Farm Progress Show 2017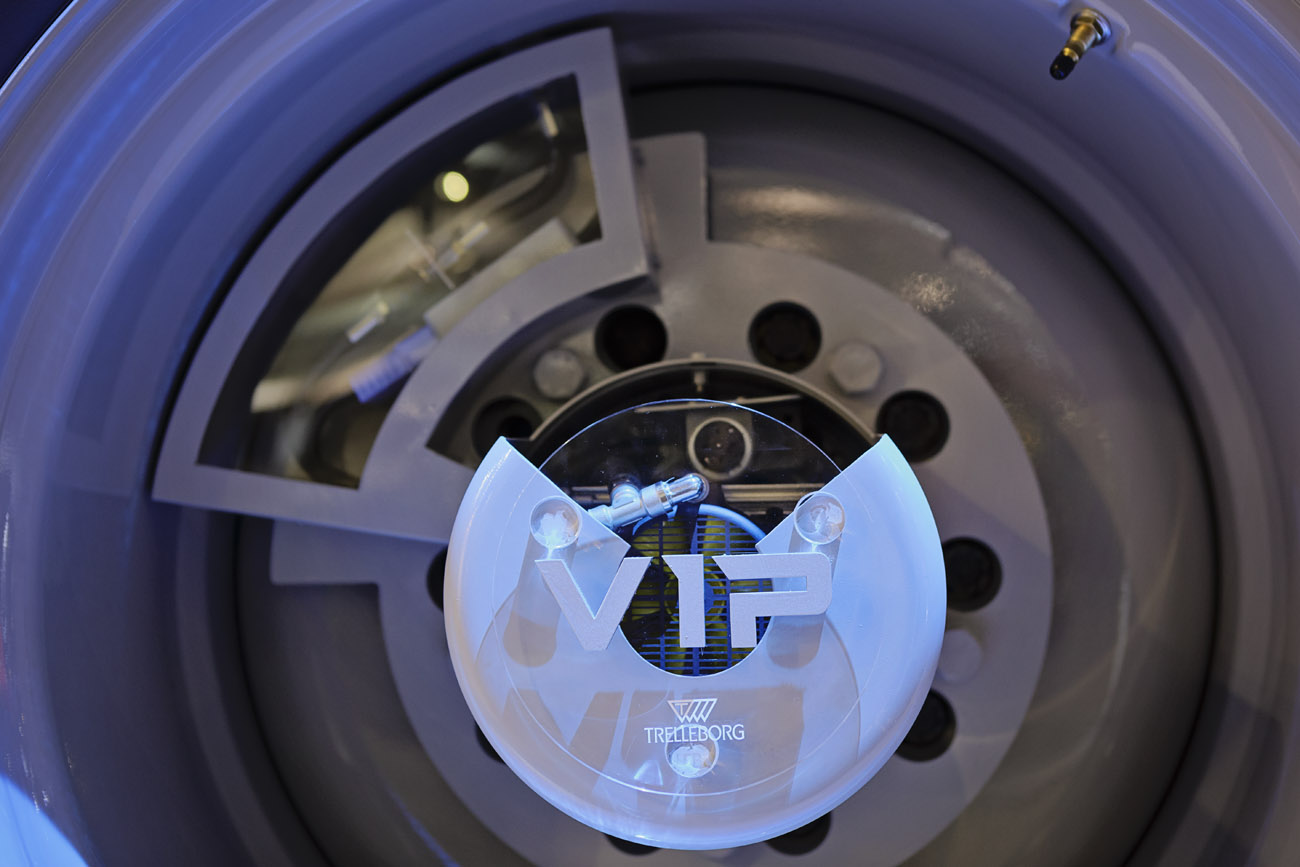 Trelleborg will display VIP – Variable Inflation Pressure – system at Farm Progress Show 2017 in Decatur, Illinois, from 29 to 31 August.
Andrea Masella, Brand Manager for Trelleborg's agricultural and forestry tyres in North America, said: "The Trelleborg VIP system represents a major step forward and a great new advancement that producers will benefit from in North America.
"The VIP system is not only able to measure and/or change the tyre pressure but also, being an intelligent system, of determining and adopting the right pressure at the right time and in the right place, without manual intervention. This is completely in-line with the precision farming philosophy."
Internal tests show that the VIP system achieves better flotation, resulting in 10.5 per cent less soil compaction of up to 5 per cent higher crop yield compared to a standard wheel. This is due to the fact that in a standard wheel the pressure within the tyre is constant, so the footprint of the tyre varies according to the load, limiting the effectiveness of the tyre. As the Trelleborg VIP system changes tyre pressure depending on the load, the footprint of the tyre remains constant at its maximum dimension.
Directly integrated on the tyre's rim, the VIP system consists of a set of sensors measuring several parameters including load, pressure and temperature along with an electronic central processor controlling a compressor and a valve to adjust the pressure. The VIP system automatically senses whether the machine is in the field or on the road and modifies pressure accordingly, inflating on the road or deflating in the field.
The system also detects when, on the same axle, the load on the right tyre is different from the load on the left tyre. According to the company, this offers "a huge advantage on slopes, where the VIP system can set two different pressures according to data received, maximum safety is ensured along with high flotation, a constant footprint, excellent handling and low soil compaction."
In addition to the VIP system, Trelleborg will display a wide range of premium radial agricultural tyres including the VF1050/50R32 TM3000 designed specifically for spreader applications. It combines the benefits of Trelleborg BlueTire technology, ProgressiveTraction tread design, VF construction and has a D-rated (40 MPH) speed index.