Re-premiumisation of the UK truck tyre market?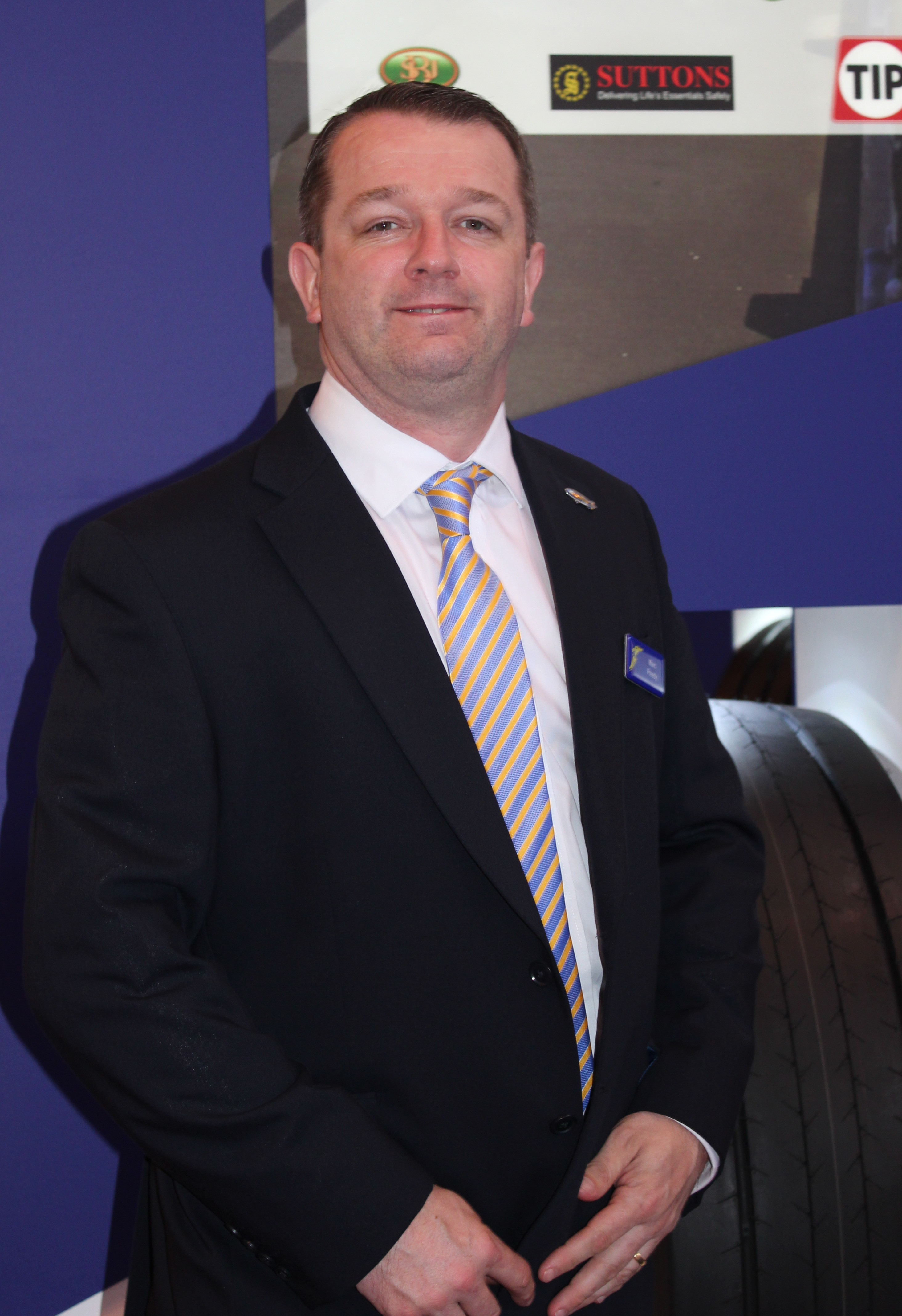 Goodyear focusing on service and customer retention
During the last year or so everyone selling truck tyres had to face the reality that raw material costs had been increasing. The specific impact that this reality had and is having on the truck fleet business varies from company to company because it depends on terms, conditions and when contract deadlines fall. However, in general there are indications that the market is moving away from short term purchase price-only thinking as long-term value becomes a more critical criteria. Tyres & Accessories spoke with Marc Preedy, commercial director Goodyear UK and Ireland, in order to find out more.
Having said that everyone has had to face the raw material reality head-on, it must also be said that the situation is not thought to be as bad as it was in 2011, when price rises were implemented in one go. This time round – while everyone has increased prices – it has been more gradual. Fleet retention in this environment is therefore key for any tyre company moving forward. And retention is best facilitated where there is good service, breakdown and fleet cover.
The Proactive Solutions busienss is now said to be a key focus. Some key fleets are connecting with driver-over tyre tread reader technology. Other technological solutions/integrations offered to fleets include Tyre Pressure Monitoring Systems (TPMS) This fused with Proactive's special algorithm means fleet tyre management can then become predictive as well as maintaining optimum current performance.
In order to demonstrate the increasing take-up of this technology, Preedy gave the example of one fleet in which all 500 trailers are now set to have TPMS fitted by the end of 2017. Operating at this scale means the company is already say that it is has had three-times fewer catastrophic failures over the previous six months than it had before. This is said to be because the system detects heat build-up as well as pressure variations.
The good news about the raw material price increases witnessed this year is that having a higher baseline product price plays in the hands of premium manufacturers. Likewise this trend is helping support the retreading business that has been under so much pressure from the unnaturally low cost of certain Chinese imports. Now that raw material costs are forcing price increases across the board (there is even rumours of Chinese tyre prices increase as much as 25 per cent while deliveries are in transit to the Europe), tyres that last and can be retreaded make an increasingly attractive proposition .Add in the fact that this fleet-orientated combination is now increasingly produced by the premium new tyre manufacturers and the stage has been set for a re-premiumisation of the market.
Retread production and casing supply optimal
As far as Goodyear's post-Wolverhampton retread production is concerned, Preedy explained that retread manufacturing is now conducted in the firm's Wittlich, Germany factory. According to Preedy, the German site offers tyres with no quality difference to the premium products it previously distributed. The main difference is that now Goodyear is "completely self-sufficient in terms of casings".
This means the integrity of both the retreads themselves and Goodyear's truck tyre business model has "probably never been as good". Likewise Preedy reports that it is good not to be reliant on casings from the open market.
In order to execute this policy Goodyear works with a single casing partner in the UK (TRS). Likewise the firm has just one logistics partner, which manages a neat reverse logistics operation that collects casings at the same time new tyres are dropped off.
Of course all this represents a significant move forward from the "all new policy" adopted by some large key fleets a couple of years ago.
As well as Goodyear-branded truck tyres, the company sells Dunlop commercial vehicle tyres as a push brand through its dealer network. Group brands Fulda and Debica are also available.
Brand marketing efforts have also stepped up this year with Dunlop and Goodyear becoming the Road Haulage Association (RHA) "tyre partner of choice".
This follows Goodyear's partnership with FIA European Truck Racing and BARC British Truck Racing, both of which are said to be excellent ways of gaining brand exposure. For example, some 9000 visited Donnington on Mother's day earlier this year to watch truck racing.
The point is that marketing strength and product quality in the context of a re-premiumising market is good news for the brands at the top of the market – including the likes of Goodyear and Dunlop.