NTDA: over 4000 commercial tyre technicians hold REACT licences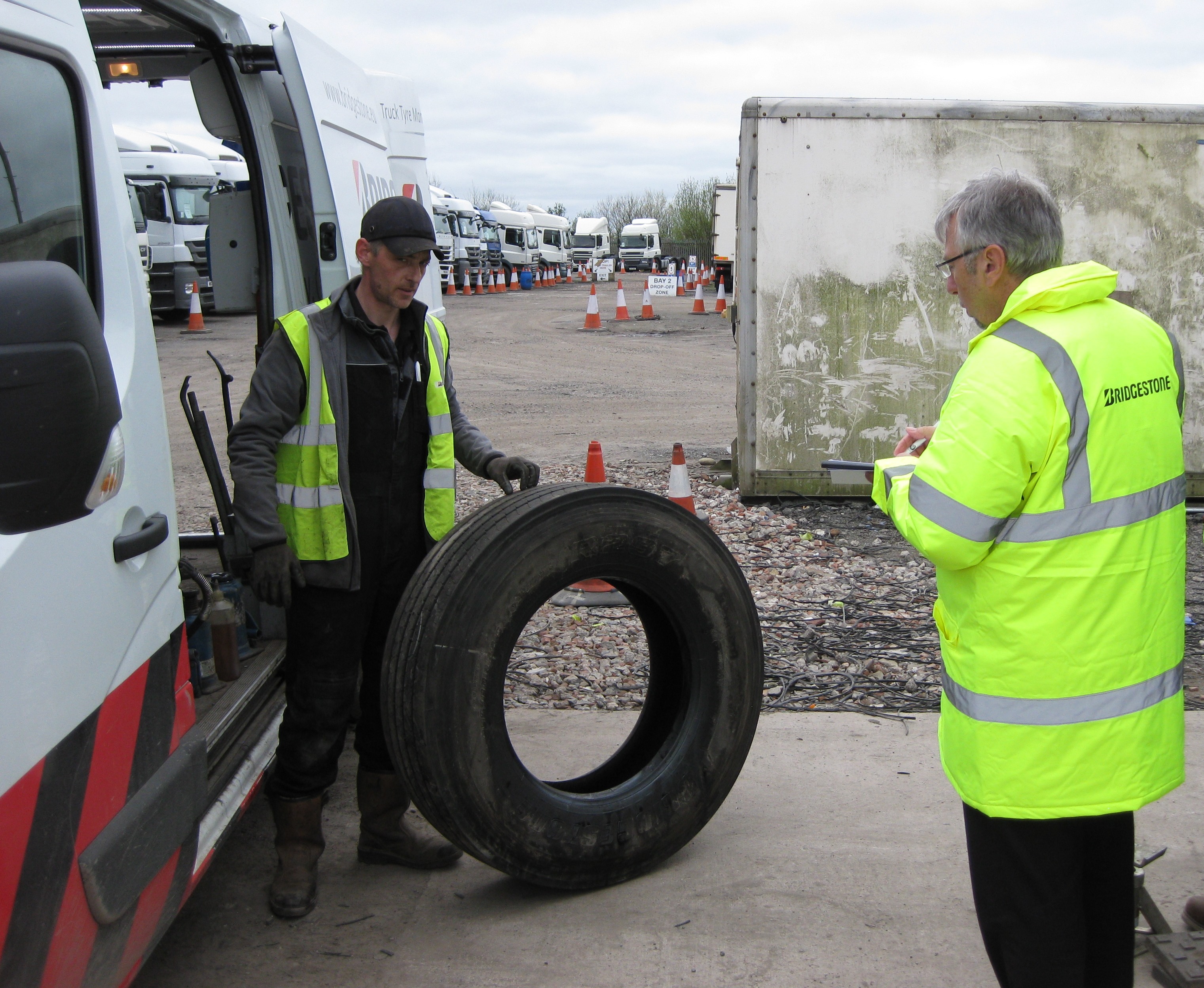 Since the launch of the Roadside Emergency Action Concerning Technicians (REACT) scheme in 2011 more than 4000 commercial tyre technicians have registered with the NTDA been trained, assessed as competent and issued with a Licence to Work Safely at the Roadside across the UK and, more recently, the Republic of Ireland.
Since 1930, the NTDA has campaigned not only for improved consumer tyre safety, but also for the safety of those individuals employed to fit tyres, especially those brave and hardworking commercial tyre technicians deployed at the roadside to work on HGV and PSV related tyre incidents in often very precarious conditions.
The commercial tyre technicians are trained against very strict criteria based on the relevant National Occupational Standards and the training is reviewed at the quarterly steering group meetings and amended to incorporate new legislation, standards and equipment best practice.
Each technician is individually assessed and, if deemed competent, an application is made for a Licence. If not deemed competent, technicians are referred for additional training and reassessment.
Speaking about the success of the scheme at Automechanika Birmingham 2017 last week, NTDA Chief Executive Stefan Hay said: "The most important factor in all of this, is that since launching the scheme in 2011, there have been no reported deaths of REACT trained and licensed commercial tyre technicians working at the roadside. For the steering group that is the ultimate measure of success and consequently REACT has now become the de facto Licence to Work Safely at the Roadside for tyre professionals and we are now well on the way to 5000 licences!"
220 tyre retailers are now participating in the scheme with the training and assessments carried out by several manufacturers, retailers and training providers including ATS Euromaster, Bridgestone, Central Tyre, Continental, Michelin, PFTP Ltd and Roadside Safety UK Ltd. Roadside Safety UK Ltd has also recently launched a REACT training animation available to view on the NTDA's YouTube Channel: