New Continental TractorMaster size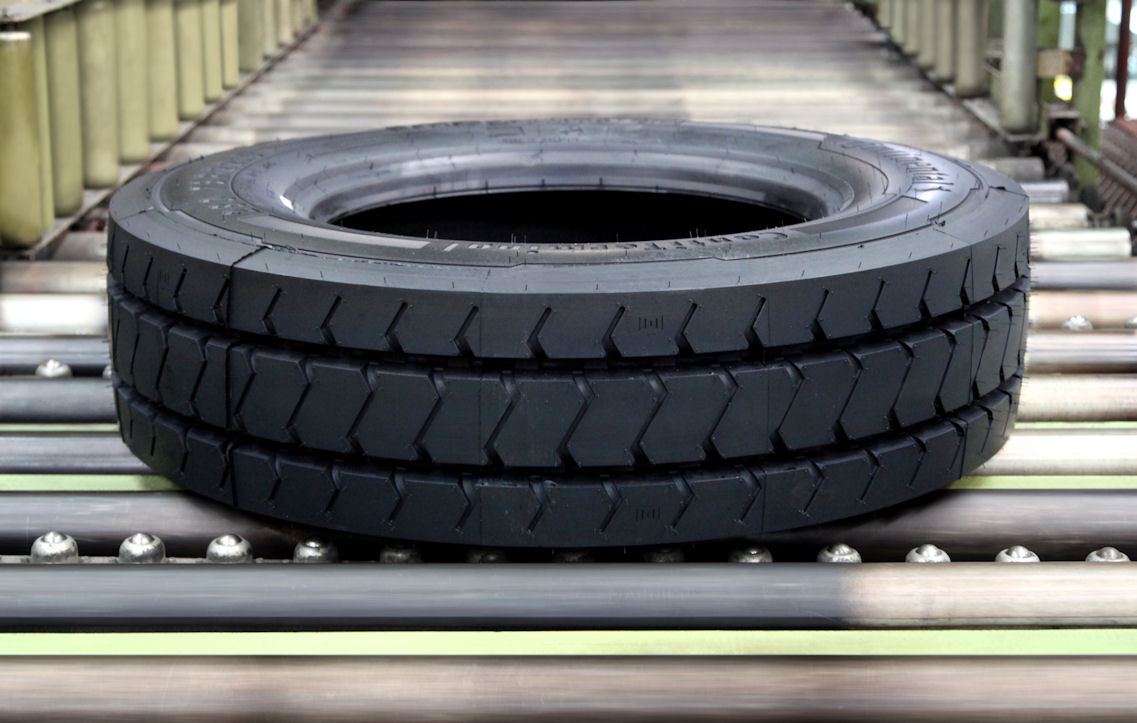 Continental Commercial Specialty Tyres (CST) has expanded its terminal tyre portfolio with the addition of a new TractorMaster size. The company's Petaling Jaya industrial tyre factory in Malaysia began producing the TractorMaster in size 280/75 R 22.5 in April.
Thanks to its low diameter, the new product fits optimally on narrower rims in sizes 7.5/8.25–22.5. "We are pleased to start production of the TractorMaster in a new tyre size. We have developed the new tyre size over the past few months in close collaboration with our port customers," says Julian Alexander, product line manager for material handling at Continental Commercial Specialty Tyres. "The smaller tyre size is ideal for terminal and RORO tractors that are used in particular in large ports. We recognised this need."
Especially in larger ports, terminal tractors often need to travel long routes between ships and container yards while handling heavy vehicle loads. Frequent acceleration and braking quickly lead to high wear. Tyres on RORO tractors are also subjected to enormous loads. These vehicles are used to transport filled trailers from and to RORO ships on specialised ramps. This is why tyres need to have particularly impressive load capacity, durability and puncture resistance to damage caused by scattered metal or wooden components such as twist locks. "The TractorMaster meets these requirements due to its robustness and its specialised design," comments CST.
The new 280/75 R 22.5 size is especially well suited for container transport and RORO operation. In addition, the TractorMaster has applications outside of port, such as on yard tractors and container carriers for applications such as lifting and moving containers and trailers in central warehouses and distribution centres, container terminals and airports.
One unique feature of the tyre is its 31-millimetre tread depth. This not only adds to its robustness, it also increases service life. Thanks to the increased groove angle, it is more difficult for stones to get caught in the tread pattern and damage the carcass. The reinforced bead construction ensures a high load capacity for the tyre, allowing it to effortlessly transport heavy loads. The tread design of the TractorMaster, with closed shoulder and three thoroughly connected ribs, promises a high level of engine smoothness and ideal traction.
In addition to the new size 280/75 R 22.5 tyre, the TractorMaster is also available in size TractorMaster 310/80 R 22.5.