Hankook: New DTM slick "behaved exactly as desired"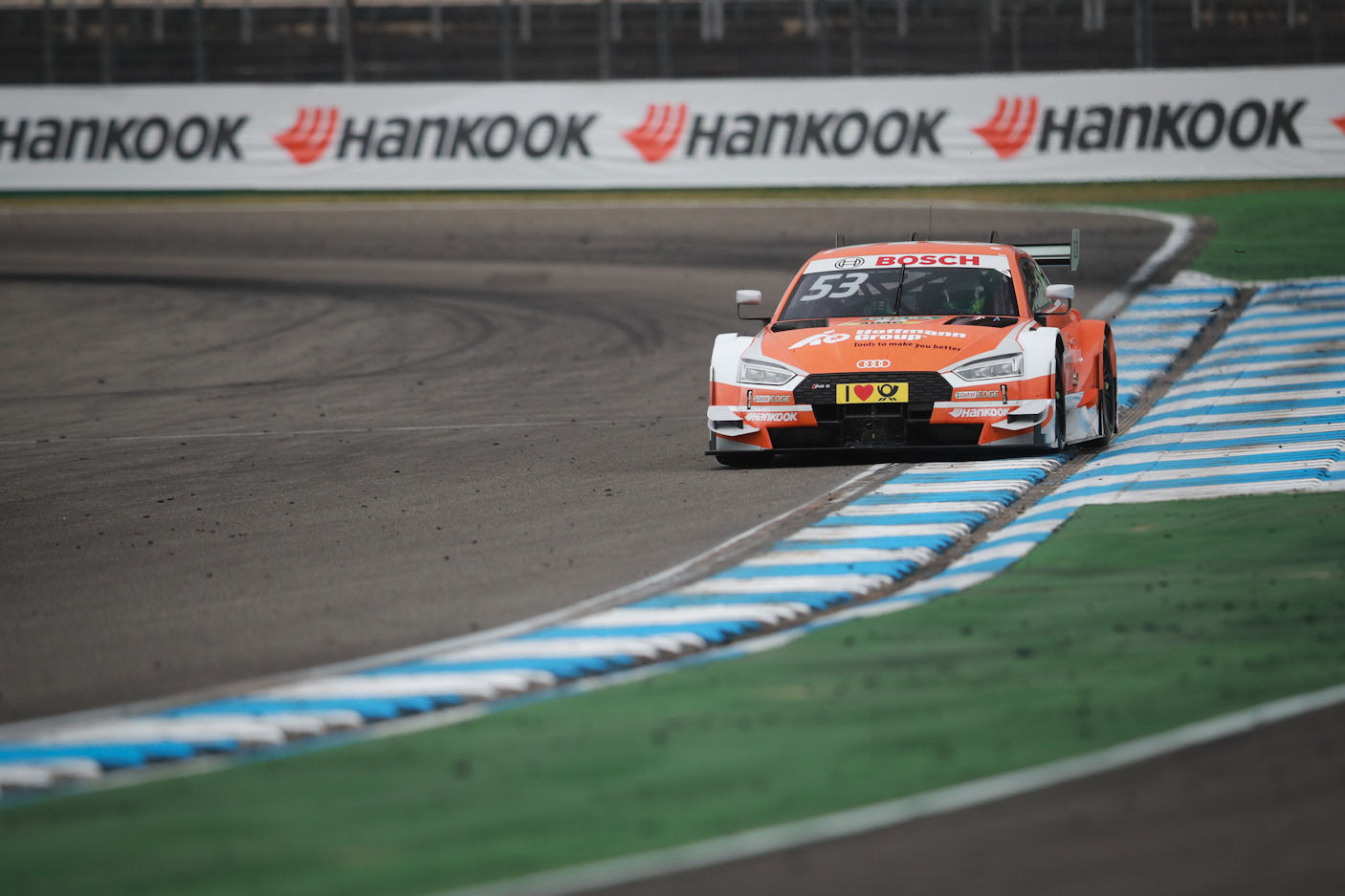 The first two races of the DTM season have given drivers the chance to familiarise themselves with the new for 2017 Hankook slick and get reacquainted with the rain tyre. The Ventus Race debuted during Saturday's event at Hockenheim in Germany, which was won by Mercedes-Benz driver Lucas Auer.
As intended, the fourth-generation Ventus Race slick offered drivers a lot of grip early on before degrading at a faster rate than the tyre used last season. After a 57:23.598 performance, which saw him cross the finish line less than two seconds ahead of BMW driver Timo Glock, Auer commented that "with the new tyre, you have a crazy peak and an incredible amount of grip at the start." The Mercedes-Benz driver stressed the importance of tyre management over the entire race: "You cannot drive too aggressively, otherwise you will find it very difficult towards the end. I had to give it everything at the end, in order to stay in front."
A grippier, faster degrading tyre was introduced in response to new rules that came into force this season. Manfred Sandbichler, Hankook Tire's director of motorsport for Europe, is convinced that the regulatory change "paid off" and has resulted in a slick tyre that on the day "behaved exactly as stipulated in the specifications." Sandbichler added that, thanks to the new Ventus Race, drivers are once more "the decisive factor" in each race.
The second DTM race of the season took place yesterday, and while the drivers started out in dry conditions, heavy rain at around the halfway point necessitated a switch to the Hankook wet tyre. British driver Jamie Green drove his Audi to victory, crossing the line in a time of 56:53.264, almost five seconds ahead of the Mercedes-Benz of countryman Gary Paffett.
Green considers the new slick a challenging tyre: "To manage about half an hour on these extremely soft tyres is tough. However, that is the deal for this season, and it is working well – as you could see in both races." He attributes his win in no small way to choosing the right moment to switch to the Hankook rain tyre. "We did that, and that was the key to our success," he shared.
"That was a great opening DTM weekend, showcasing everything motorsport has to offer," commented Sandbichler after the weekend's racing. "The fans were treated to exciting races in dry conditions and in the rain, and all three manufacturers finished on the podium in both races. It is no longer possible to predict which driver will stand on the podium come the end of the race. The pack is shuffled before every race. The newly-developed Hankook slick played the main role in race one on Saturday, while the wet tyre was called upon too on Sunday. Both did a great job and delivered exactly the performance that was asked of them."