Clarke LCD Inspection Camera with 9mm Lens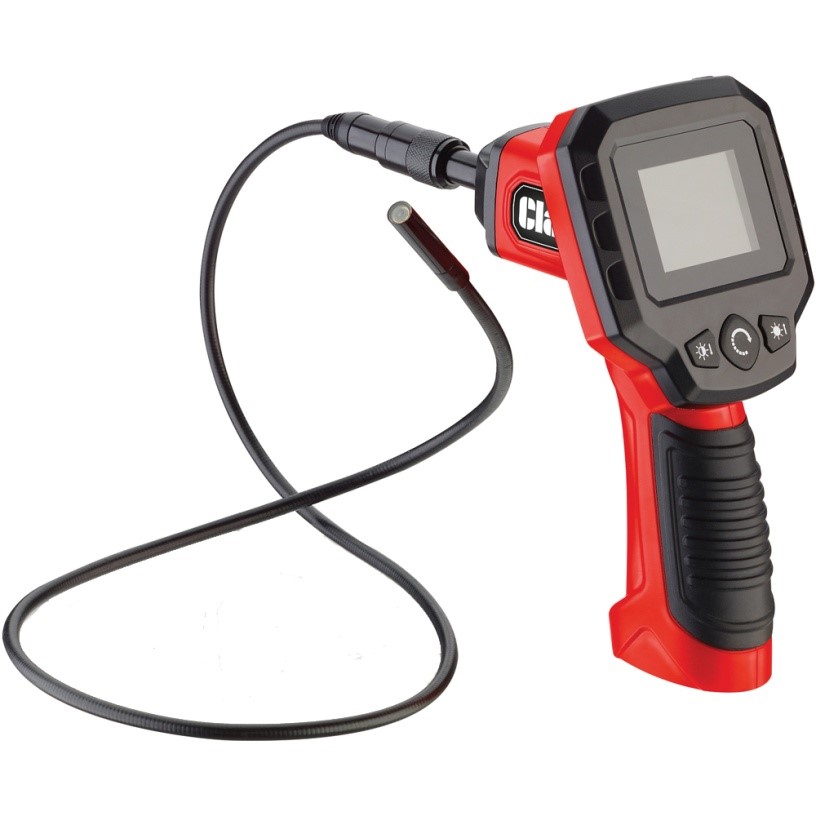 Machine Mart has added the Clarke CIC2410 Inspection Camera to its range. The camera is a versatile tool which can be used for viewing objects in inaccessible areas. Common applications for this tool include work on cars, ceilings, drains, machinery, cavity walls, ventilation shafts and more.
The camera works by guiding the provided one metre long, flexible probe camera into the area being worked on; this can then be viewed on the 61mm, 320×240 pixel resolution TFT-LCD screen.
Also featured are four LEDs with five light settings in order to provide the camera probe with the brightness levels required to give the perfect view on screen while working. Included are an inspection mirror, magnetic pick up and hook attachments and arrives supplied in a blow moulded carry case for easy storage.