Machine Mart releases Clarke 1 tonne portable gantry crane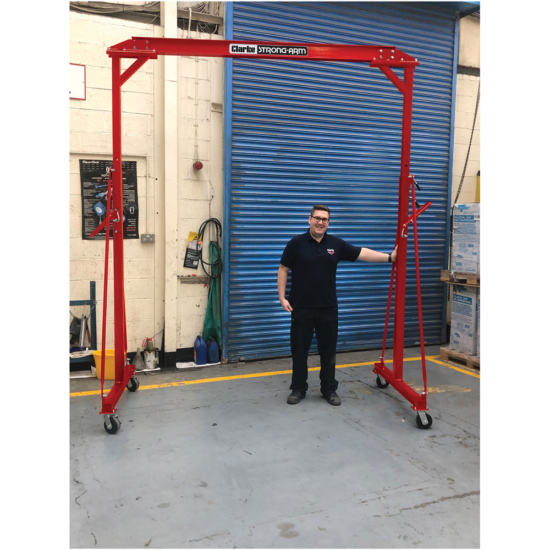 The Clarke CWGC1000 1 tonne gantry crane is portable and adjustable (working height 2520-3600mm) and quick to assemble/disassemble for easy transportation/storage. With a max load of 1000kg, it provides a heavy lifting solution for garages and workshops.
With a strong, sturdy steel construction and an 'I' beam cross member for added strength, this is ideal for maintenance, manufacturing, repairs and other heavy loading tasks, as well as having four swivel and brake castors for moving it easily into position.