Topping out ceremony held for Bridgestone Americas' new HQ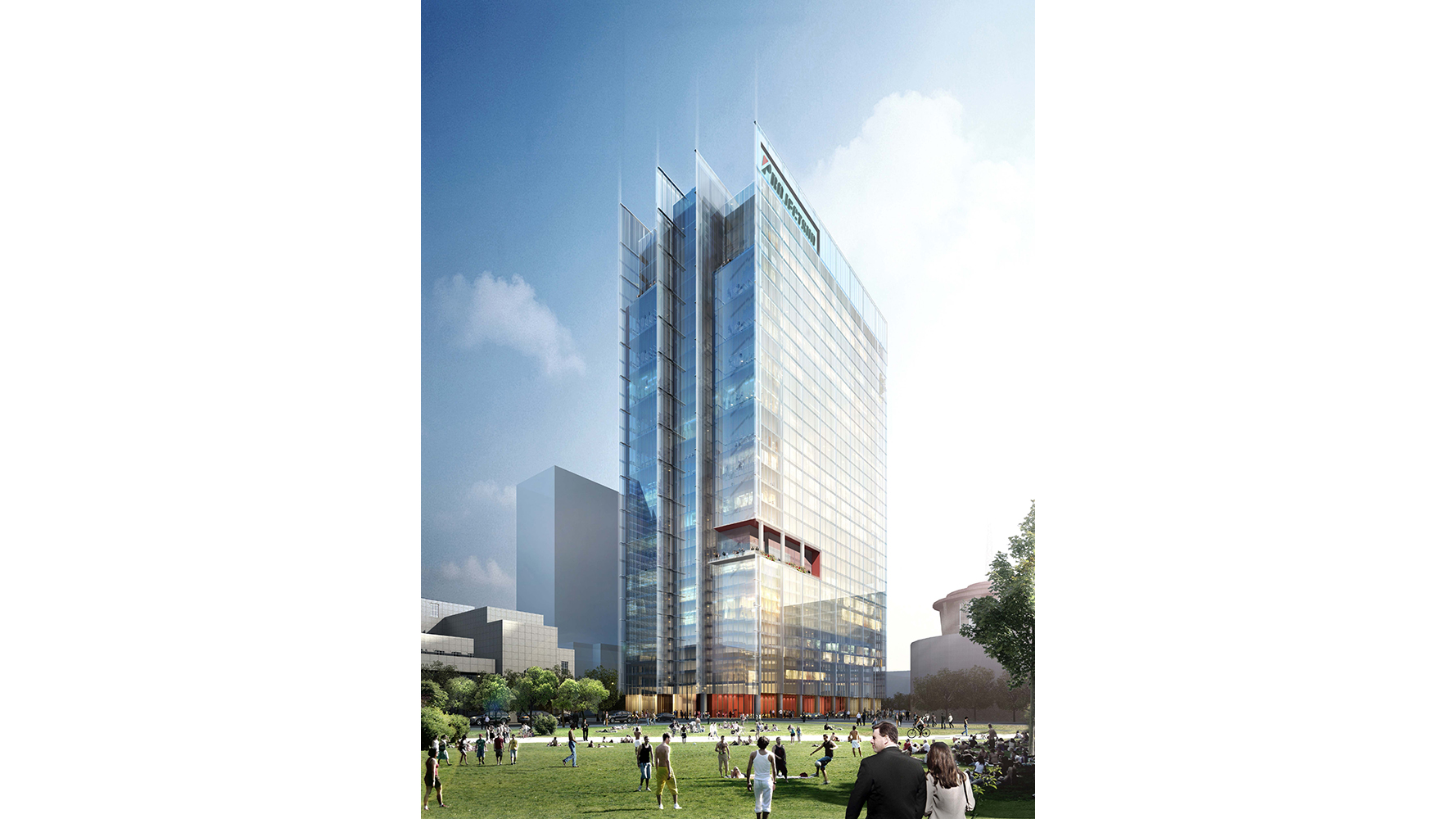 Bridgestone Americas has celebrated the 'topping out' of its new headquarters in downtown Nashville, Tennessee to mark the completion of the 30-storey structure. Joined by Nashville Mayor Megan Barry, Bridgestone Americas leaders also announced a new name for the headquarters; the new name, chosen by the company's employees, is Bridgestone Tower.
"Because of the work by our construction and development partners at Brasfield & Gorrie and Highwoods Properties along with the architects Perkins+Will, we are celebrating a milestone for our new downtown headquarters, Bridgestone Tower," said Gordon Knapp, chief executive officer and president of Bridgestone Americas. "By year's end, Bridgestone Tower will be home to more than 1,700 teammates, some of whom will be new to Nashville. We are proud to invest in Music City, our home for the past 25 years and now for many more years to come."
When fully complete later this year, the more than US$200 million headquarters will be home to Bridgestone Americas corporate staff and four core business units: Bridgestone Americas Tire Operations; Bridgestone Retail Operations; Firestone Building Products; and Firestone Industrial Products. "With Bridgestone Tower and Bridgestone Operations Center in Antioch that opens this summer, we're proud of the economic impact our new facilities will have on Music City, but we're most excited to have our business units and teammates together in the same metro area," added Knapp.