Saoud to head Bridgestone's Latin America business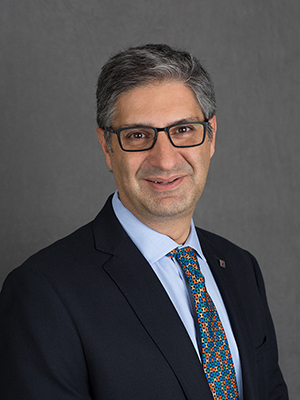 A new role for Joseph Saoud at Bridgestone Americas. The former president, truck bus radial and retread tyres, US and Canada, Bridgestone Americas Tire Operations, has been named president, Bridgestone Americas Tire Operations Latin America. In this role, Saoud will oversee the Bridgestone tyre business in Latin America, which includes subsidiaries in Argentina, Brazil, Chile, Colombia, Costa Rica and Mexico. He will report directly to Gordon Knapp, president and chief executive officer of Bridgestone Americas.
"Joseph has demonstrated strong leadership as president of the truck bus radial and retread business, delivering continuous growth and positive business results, always ensuring operational excellence and talent development," said Knapp. "Latin America is a vibrant region and represents an important business for our Americas and global operations. Joseph's global perspective, in-country experience, broad management expertise and diverse background will be crucial to ensure the continued success and growth of the organisation."
Prior to joining Bridgestone Americas, Saoud held positions of increasing responsibility during his 20 years at Cummins Inc. Before leaving Cummins, Saoud was president of Cummins Filtration, the world's leading diesel engine filtration company with design, manufacturing and distribution facilities across the globe.
Saoud earned a bachelor's degree in banking and finance from the University of Southern Mississippi as well as an MBA from Vanderbilt University. He succeeds Gabriel Asbun, who was recently named chief operating officer of Bridgestone Asia Pacific Pte. Ltd.