Garfield retiring from Bridgestone Americas; new leadership team named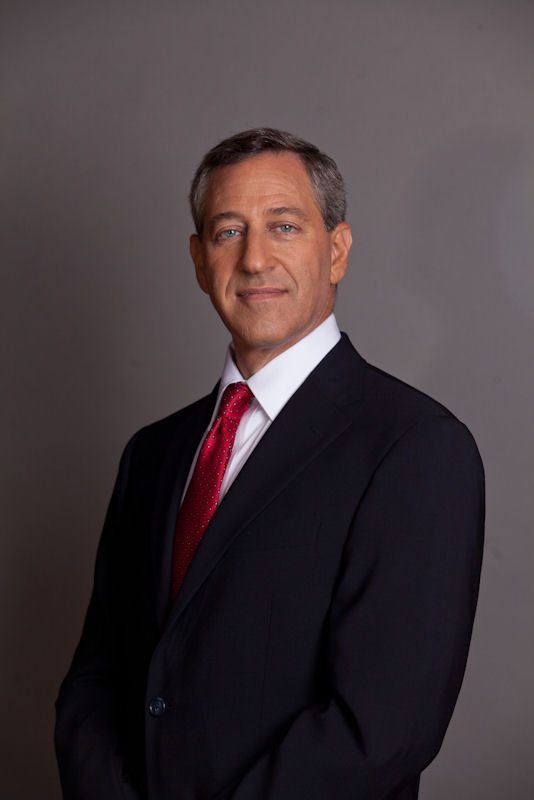 At the end of this year, Gary Garfield will retire as chief executive officer, president and executive chairman of Bridgestone Americas. He leaves the company on 31 December 2016 after a career at Bridgestone that spans a quarter century. He will also retire from his position as executive vice-president and executive officer of parent company Bridgestone Corporation, effective 31 August.
In order to effect a smooth leadership transition, incumbent chief operating officer Gordon Knapp will become president and chief executive officer of Bridgestone Americas on 1 September. His current position will be taken over on that date by William Thompson, who at present serves as chief financial officer. Garfield will remain as an advisor to the company and the new leadership team until the end of the year.
"On behalf of the Bridgestone Group, including the more than 50,000 teammates in the Americas, I would like to express our sincerest thanks to Gary for his 25 years of exceptional service to the company," states Masaaki Tsuya, Bridgestone Corporation's chief executive officer, representative board member and chairman of the board. "Under Gary's dedicated leadership, Bridgestone Americas achieved six straight years of record business results, and he has led positive culture changes through the organization. His commitment to the company, our people and our customers is unequalled, and I know he will be missed."
"Leading Bridgestone Americas for the last six and a half years has been the capstone of my career," reflects Garfield. "I'm so proud of the company's performance, but I believe my greatest legacy is establishing the foundation for a culture centred on true, open dialogue and innovation. We have built an incredibly strong team at Bridgestone Americas, and I am confident that the company is in extremely good hands with the high-calibre leadership that Gordon and Bill will provide. It has been my great privilege and honour to lead and work with the Bridgestone Americas team. However, there are still some avenues I'd like to explore, both personally and professionally, and leaving now gives me time to pursue those opportunities." Garfield noted that he and his wife plan to remain in Nashville, and they look forward to the opportunity to spend more time with their two new grandchildren.
Gary Garfield initially joined Bridgestone Americas in the legal department in 1991, eventually rising to the position of vice-president, general counsel, chief compliance officer and secretary of Bridgestone Americas. In March 2010, he was promoted to Bridgestone Americas' chief executive officer and president, and in January 2016 he was named as executive chairman of Bridgestone Americas. In recent years, he also was promoted to a series of executive positions within Bridgestone Corporation, ultimately culminating in the position of executive officer and executive vice-president of Bridgestone Americas' parent company, Bridgestone Corporation.
In describing the decision to select Gordon Knapp to lead Bridgestone Americas, Tsuya shares: "Gordon brings a tremendous wealth of corporate experience and demonstrated success to this new leadership role. He's worked in consumer products his entire professional career, leading the operations of some of the world's leading brands and has been with us for three years in roles of increasing responsibility. He is clearly ready to step into this new leadership role."
Knapp has spent his career in the consumer products area, leading the operations of many of well-known brands. Prior to joining Bridgestone Americas, Knapp served as president, Family Care North Atlantic, Consumer Tissue Division for Kimberly-Clark. He also has held leadership positions in the consumer products businesses for Pfizer, Inc. and Warner-Lambert, Inc.
Knapp's leadership team will include Bill Thompson as chief operating officer. "Bill has been with Bridgestone Americas for 20 years. He has worked across the company and has a keen financial understanding of every aspect of our company," comments Tsuya. "We're fortunate to have Bill's talent and knowledge as he undertakes the COO responsibilities."
Thompson served as West Zone manager for US commercial tyre sales in 2011 and was named controller of Bridgestone Americas in 2012. Prior to being named chief financial officer in May 2014, he served as the company's vice-president of finance. He joined Bridgestone in 1996 and has held positions in the retail, manufacturing, sales and corporate groups.
Tsuya also announced that Eduardo Minardi, executive chairman at Bridgestone Americas' sister company, Bridgestone Europe, Middle East, Africa, will serve concurrently as chairman of the Bridgestone Americas Board of Directors. He will maintain his current role in Brussels, Belgium, which he assumed approximately two and half years ago. He also serves as an executive officer and executive vice-president of Bridgestone Corporation as well as on the Bridgestone Americas Board of Directors, a position he has held for more than six years. Minardi's previous work for Bridgestone Americas spanned 27 years and saw him take on roles of increasing responsibility across Latin America prior to his appointment as chief operating officer of Bridgestone Americas in 2010.
Bridgestone Americas states that "other organisational announcements are expected to be made" over the next few weeks and a search will be conducted to fill the role of chief financial officer.