Heritage & high-tech: Pirelli celebrates 110th motorsport anniversary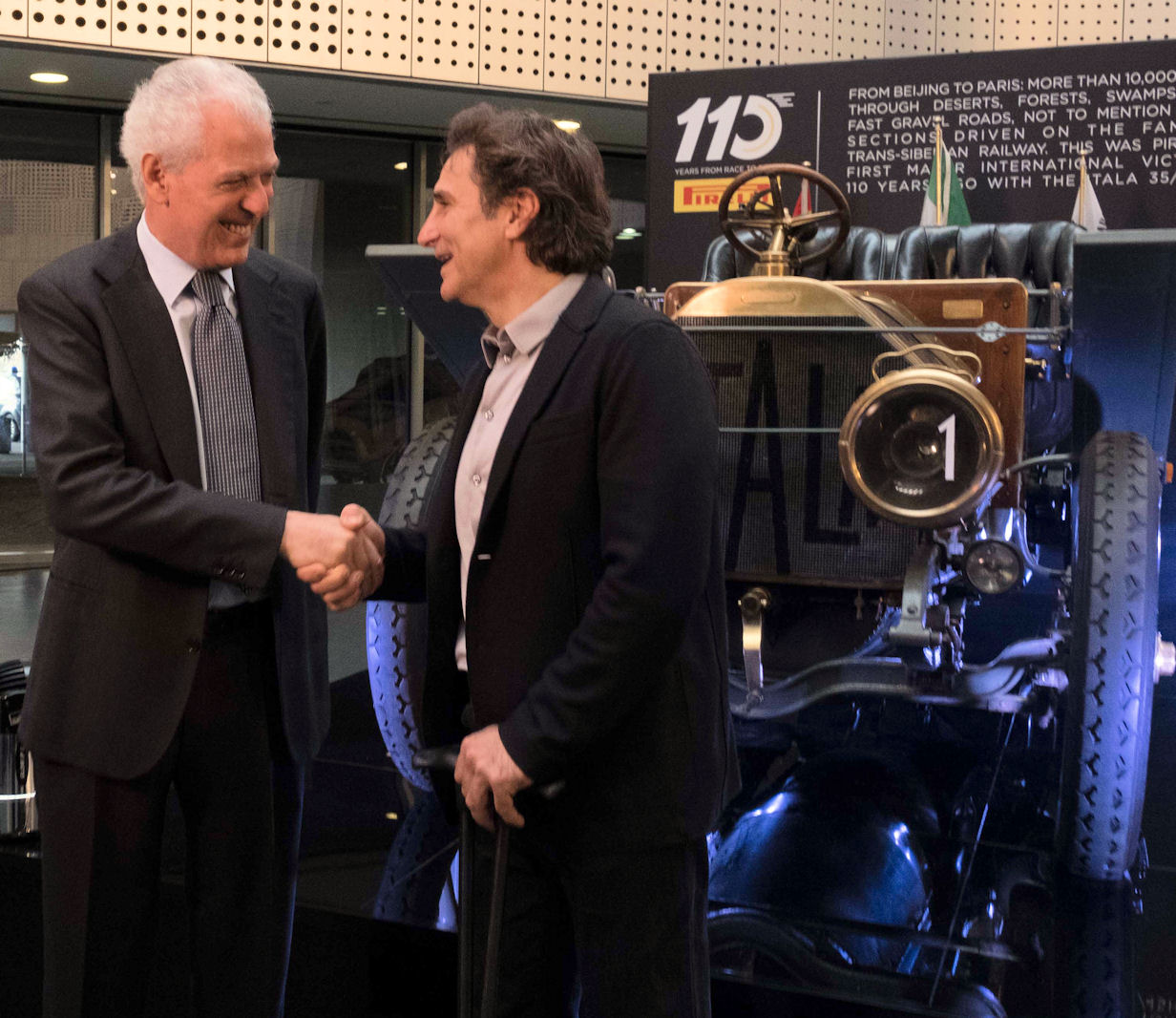 Pirelli has celebrated 110 years of motorsport activity. At events held this week in Turin, Italy, the tyre maker celebrated its long competitive heritage at Turin's National Automobile Museum and also opened the doors to the plant where its most advanced products are manufactured.
The company, it must be said, was present in motorsport prior to 1907. At the close of the 19th century, Pirelli founder Giovanni Battista Pirelli observed that motorbike races could act as a testbed for his road tyres. The company made its debut in top-level competition at the Susa-Moncenisio race in 1905, and the first win came a year later at the Settimana Automobilistica race in Sanremo. The Italian firm's big moment, however, came when a French newspaper issued a challenge for motorists to undertake a 9,300-mile journey in order to prove the car's ability to go anywhere. This call to action became the Peking to Paris race, which began in June 1907 and culminated in Prince Scipione Borghese's Pirelli-shod Itala 35/45HP arriving in Paris on 10 August, having only changed two wheels during the entire trek from Peking. The race, opines Pirelli, was an "adventure that brought the public's attention to the performance and safety of a product that would soon become recognised by the famous Pirelli logo that is now a well-known sight all over the world."
This 'long P' logo was created the year after Borghese's win, for the New York to Paris race of 1908, and was abundantly present inside the National Automobile Museum, home to the Peking to Paris-winning Itala, during Pirelli's motorsport anniversary celebration. Selected highlights from the past 110 years were also to be seen, such as displays demonstrating the close links between Pirelli's race and road tyres as well as the new, wider F1 tyres that will soon make their competitive debut at the Australian Grand Prix. Many personalities closely linked to Pirelli's motorsport activities also came to celebrate, including familiar faces from Formula 1 and Alessandro Zanardi, the multiple gold Olympic medallist who has now returned to racing and is winning with Pirelli. Lamborghini president Stefano Domenicali also attended, as did the head of McLaren F1 and Ferrari's tyre specialist.
The 110th anniversary of Pirelli in motorsport also gave the firm a good reason to open the doors to its advanced Settimo Torinese facility, which showcases Industry 4.0 practices and houses what Pirelli says is the "most digitised industrial production system that currently exists," the patented Next Mirs system.
The Settimo Torinese facility covers an area of more than 250,000 square metres and produces almost 4 million tyres per year – the tyre maker says the site is responsible for manufacturing "the most technically advanced tyres of Pirelli's entire range," including the most performance-oriented P Zero road and competition tyres. The Next Mirs system is completely robotised and capable of producing ultra-high performance tyres in sizes ranging from 19 to 23 inches. Next Mirs also offers the flexibility to turn out small batches of tyres and can be quickly adapted to any of a number of different products being developed and manufactured. In addition to manufacturing tyres, the Settimo Torinese also houses a mixing room that produces compounds, including those used in Formula 1.