ZF Aftermarket: A "new pacesetter" for the automotive aftermarket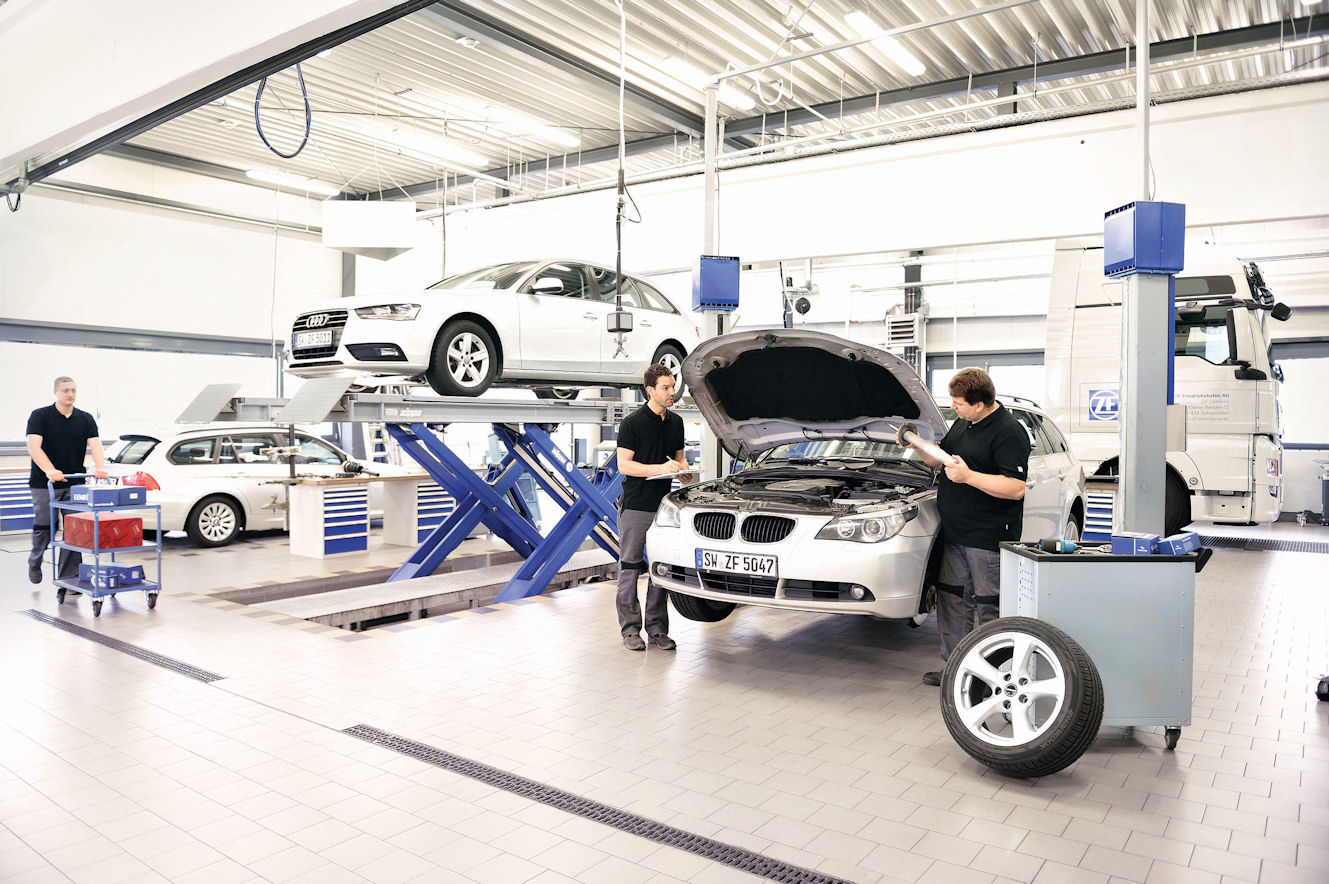 Thanks to the accelerated integration of TRW, which was completed in just 14 or so months, ZF is moving forward as a cohesive aftermarket business, supplying global customers and partners with OE-quality products and services from its Lemförder, TRW, Boge, and Openmatics brand portfolio. The growing importance of the aftermarket sector has led ZF to bundle its activities in this area into a new division – ZF Aftermarket was created on 1 January and is now the second-largest supplier of parts, services and solutions in the global automotive aftermarket.
"We are on-site where our customers expect us to be with committed employees, a competitive product portfolio, strong brands and demand-driven service offers," comments Helmut Ernst, who leads the new division. "As the newest ZF division we will support the group-wide development of system solutions as well as driving the aftermarket growth."
With 8,000 employees throughout 120 global company locations and a 650-strong network of service partners worldwide, ZF Aftermarket sees itself as optimally equipped to be the preferred one stop shop for their customers. "ZF's success is built on both its ability to advance technologically and its capacity for providing the right solutions," shares Neil Fryer, chief commercial officer of ZF Aftermarket.
The solutions and component expertise ZF Aftermarket supplies to the automotive after sales segment under the aforementioned four brands include transmissions and transmission parts, axles, steering systems and differentials, chassis and steering components, shock absorbers, disk brake systems, drum brakes and actuation systems as well as steering and driveline components as well as rubber-to-metal components. As the global leader in driveline and chassis technology and active and passive safety technology, ZF serves beyond the automotive aftermarket, also providing solutions for off-highway, rail, industry, marine and wind energy applications worldwide.
In the upcoming months, the ZF Aftermarket team will be active at numerous trade fairs and industry events in order to present the new set-up and vision. By doing so, it hopes to guarantee that its customers become vital partners in shaping a successful business partnership. "With early anticipation of the trends of the future aftermarket, a broad and expanding product portfolio and a comprehensive service footprint, the aftermarket organisation continues ZF's objective of becoming the leader in providing world class solutions for its customers," concludes knows Helmut Ernst.