Metzeler MC 360 in final pre-launch test phase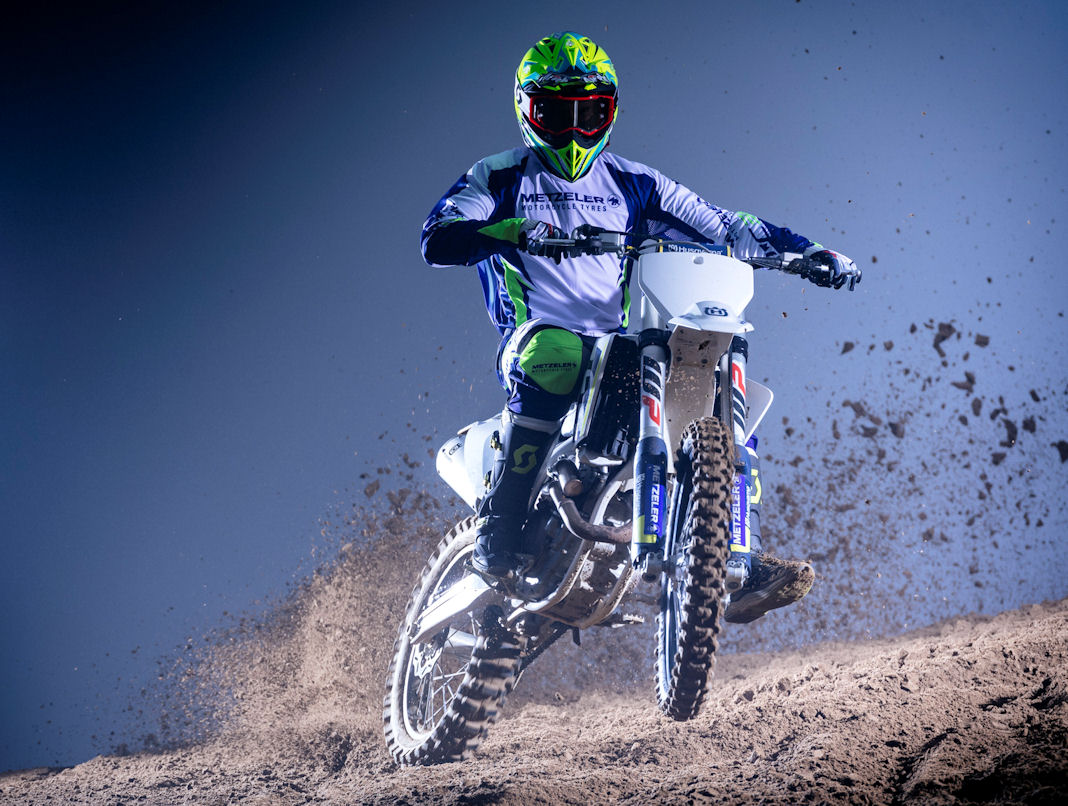 A new Metzeler tyre for motocross and other off-road riders is coming to market this spring. Complete technical specifications and size availability for the MC 360 range will be released upon the range's introduction, however Metzeler shares that the tyre will be homologated for road use and produced in two specifications, mid-soft and mid-hard.
According to Metzeler, the number '360' in the product name "emphasises the all-round abilities" of the tyre in any type of soil or climatic condition as well as its ability to offer excellent grip no matter what. "The new MC 360 has been developed to ensure maximum performance from soft soils and sand, up to abrasive, rocky surfaces – in fact, every sort of mixed terrain found in the course of a long cross country track," shares Metzeler, adding that this versatility is possible thanks to the tread patterns used on each specification. The manufacturer says the mid-soft option offers "unprecedented" traction on soft ground, while the mid-hard pattern provides good resistance to tearing on hard surfaces.
A further benefit the MC 360 offers riders is that all tyre sizes are reversible and can be used in both directions of rotation. When the tread knobs are worn the rider can reverse the direction of rotation, extending tyre life.
Metzeler's testers have been evaluating the performance of the MC 360 in a series of challenging situations ahead of the market launch of certain sizes in spring 2017. These will culminate in a final test phase late next month, with prototype tyres used in the Atacama Desert and in the ascent of Nevado Ojos del Salado, a volcano located between Argentina and Chile.