Bandvulc Plus+ adds to customer support team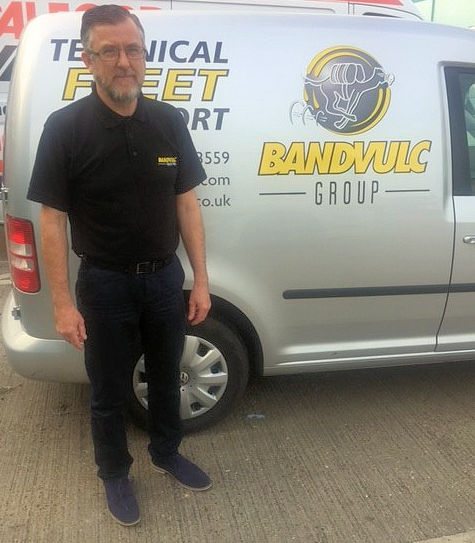 Bandvulc Plus+ has added Kevin Green to its BVPlus+ team. Green joins as a regional fleet inspector having spent 25 years within the tyre industry in a similar function.
Based in Sheffield Green will focus on operations in the northern areas of the UK for Bandvulc Plus+ fleets. He here will inspect and report on a variety of operations, including working weekends, to ensure success and compliance throughout our managed fleets.
According to the company, the addition and investment in another fleet inspector "demonstrates the commitment to customer service by Bandvulc Plus+ as it continues to develop new innovative solutions to assist operators, including the implementation and delivery of advanced new technology that will report critical data and activity back to Bandvulc's valued customers."
Kevin joins an expanding Bandvulc Plus+ team whose primary focus reportedly remains "client satisfaction".