£450,000 investment, new jobs at Kingsway Tyres' Retford autocentre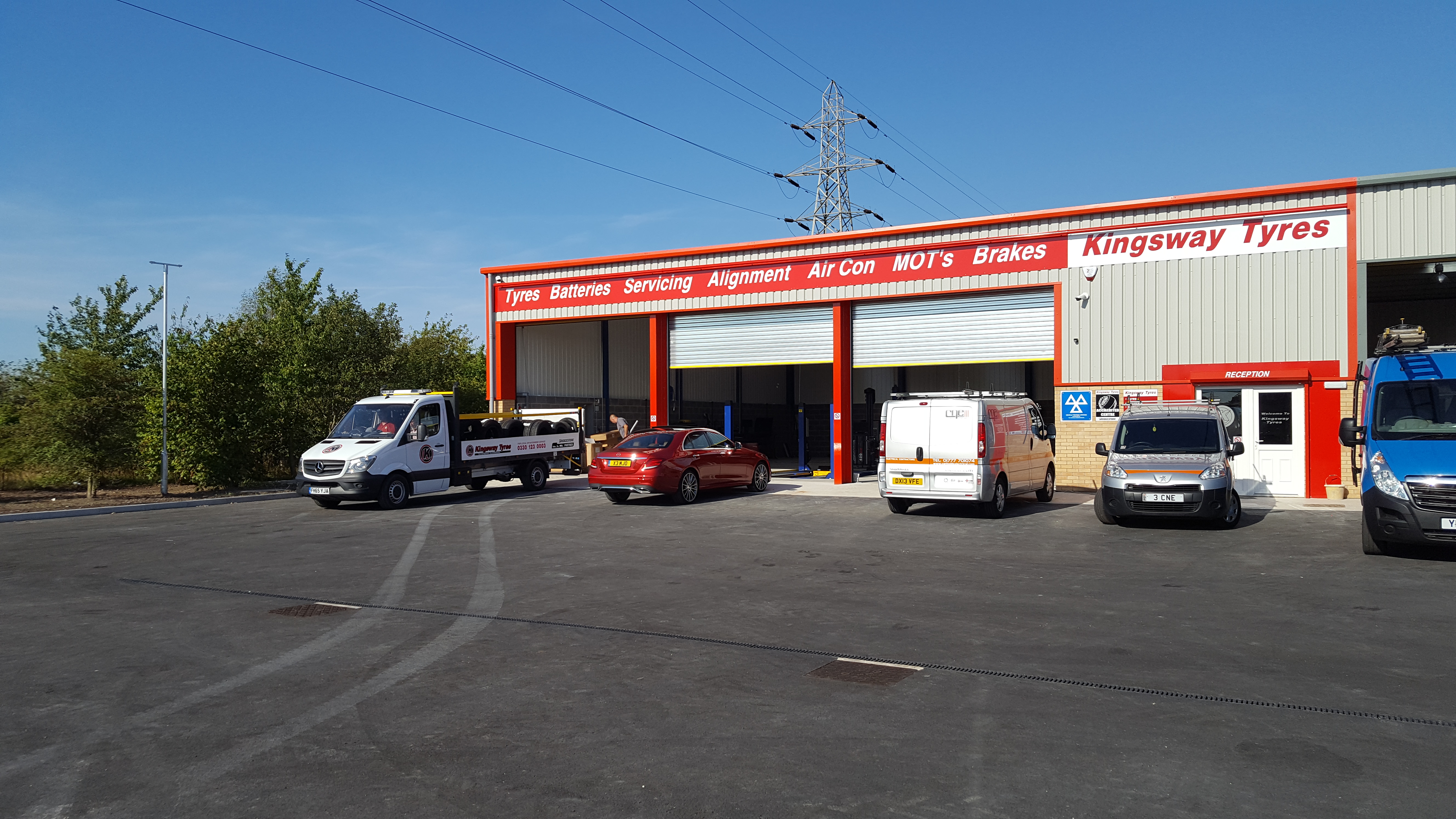 Kingsway Tyres has invested £450,000 in a new autocentre in Retford for car and van drivers, creating two new jobs and further positions in the future. The network has 16 depots across the east of England, and its new centre will include full MOT testing facilities, four-wheel Bluetooth geometry alignment, air-conditioning offering along with the very best in tyre repairs. Based in Trinity Park Industrial Estate, Sloswick Drive, the facility will also offer 24/7 support for commercial trucks, buses and lorries. The new site replaces Kingsway's depot in Victoria Road, at which the company had been based for more than 40 years.
Centre manager Dave Spooner said: "This is an exciting new chapter for Kingsway and the Retford team. To be able to boast these facilities at a brand new centre is such a boost for us. We hope that motorists will benefit from an even better service and we look forward to welcoming them onto the forecourt.
"After so many happy memories in Victoria Road, we decided to make the leap to the new premises. We had outgrown the old site and wanted a facility with better access for motorists, with a number of additional services. We now boast state-of-the-art tools and equipment and are looking forward to an exciting future."
Kingsway Tyres' director and general manager Martin O'Brien added: "We have already welcomed so many new and old customers in our first week, so it has been a really encouraging start to life at Trinity Park Industrial Estate.
"We offer plenty of parking and excellent customer facilities while they wait for their vehicles, along with a range of premium Bridgestone tyres, which perform consistently well.
"We are extremely pleased to be investing in Retford once again and look forward to another 40 years of serving both commercial businesses and private motorists."