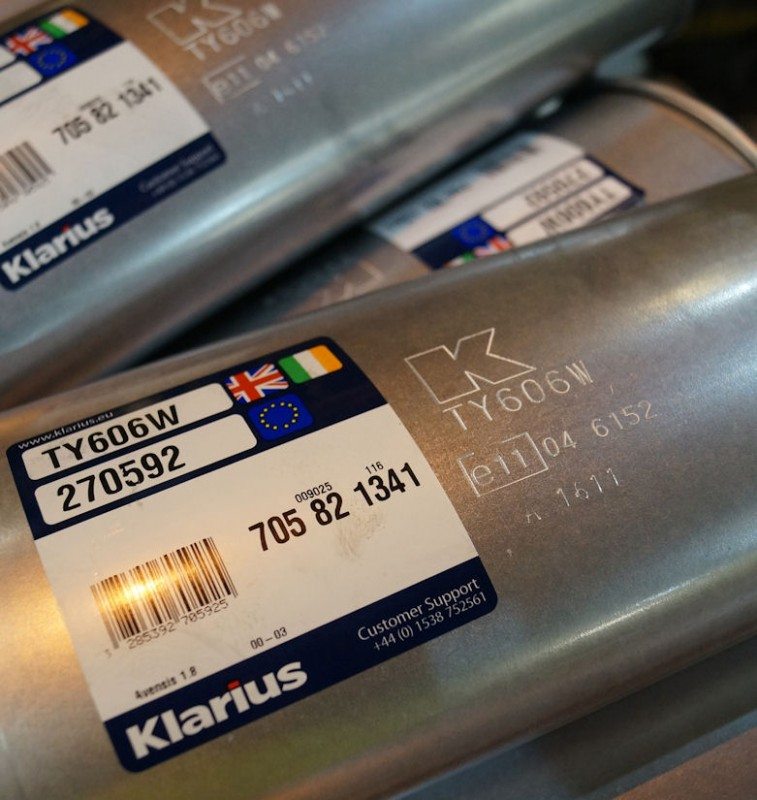 Klarius releases latest new-to-range parts list
Britain's largest aftermarket exhaust manufacturer, Klarius Products Ltd, has released its latest new-to-range parts list for summer 2016. The list covers 72 new parts for 150 separate vehicle applications, independently-tested catalysts for the Peugeot 207 1.4l, exhaust assemblies for the Citroen Berlingo 1.6HDI, tail pipes for the 2016 Vauxhall Astra 1.3/1.7 CDTI models and mounting kits for the Audi A4 2.0TDI. Klarius also aims to support older models, with the 1998 Mitsubishi Spacewagon and LDV Pilot 1.9D also receiving new model specific emissions components in this round of introductions.
"The latest new-to-range list features a range of parts for 2016 models, whose speedy development is enabled by our lean culture," comments Doug Bentley, head of research and development at Klarius. "Our research and development processes ensure we are adaptable to emissions market trends for even the most recent models, so we can originate parts quickly for our customers. By operating a demand driven manufacturing policy with efficient R&D processes, we quite often find ourselves in the position of being the first to offer aftermarket support for the latest models."
An average of one new part comes out of the recently-expanded Klarius Research and Development Centre every day, and the company independently tests all new emissions products on-site at its dedicated emissions test track in Staffordshire. Parts are also tested on real world vehicles before manufacture, and all Klarius products are designed to offer equal or improved performance compared to OE components, preserving the efficiency and performance of the vehicle.
The latest new-to-range list is available for download here.
Category: Product News