First Line supplies OE parts to Zenos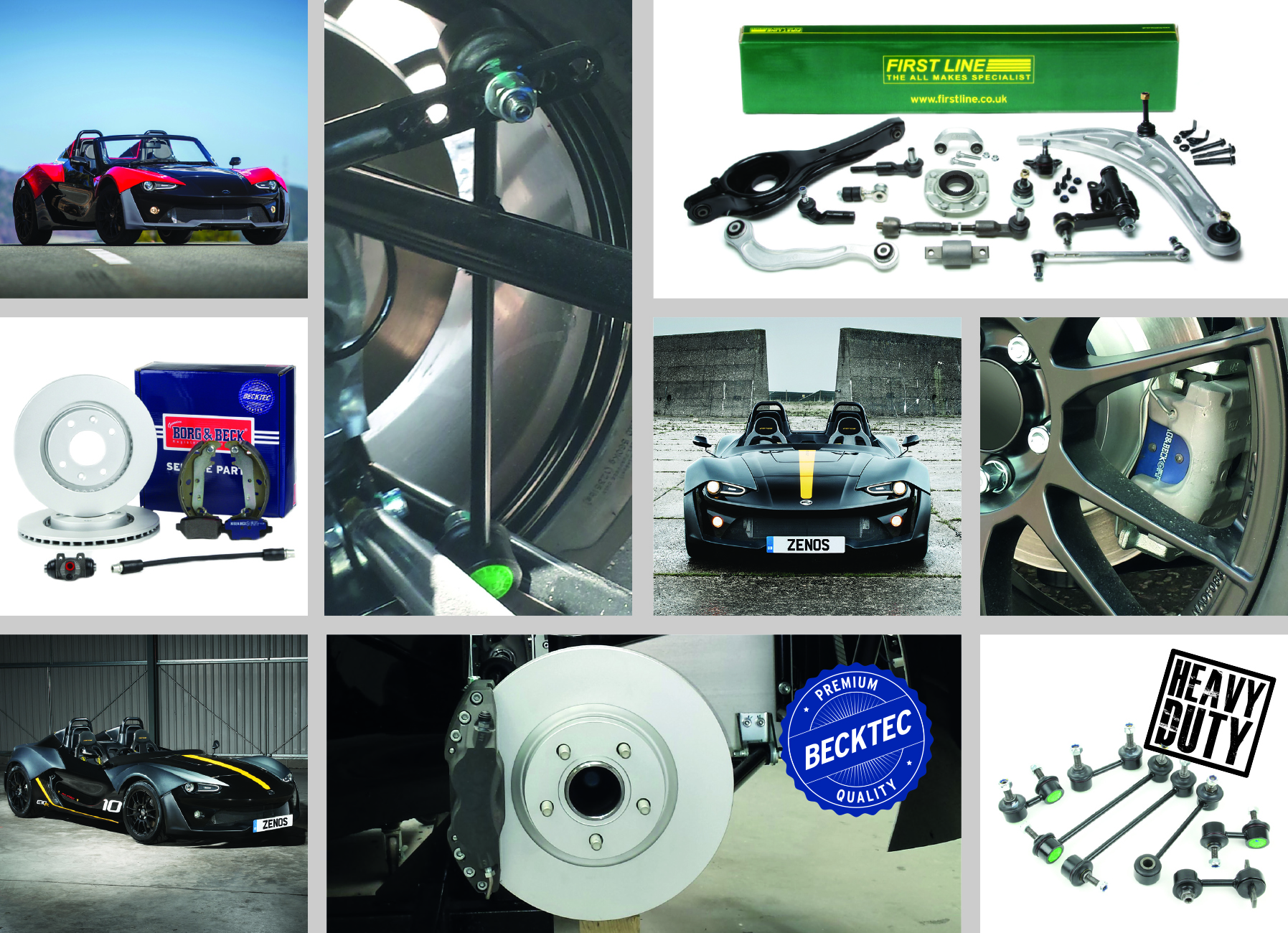 First Line has become one of British sports car manufacturer Zenos' original equipment (OE) supply partners. Following the sports car manufacturer's business ethos of building a British car using British suppliers, Zenos fits a range of First Line's premium products to all their models, including Borg & Beck's Becktec braking, First Line's steering and suspension components and a bespoke handbrake cable.
The three-model Zenos range consists of the E10, E10 S and E10 R. More than 100 have been sold in countries across the globe, showing the demand and interest in these high performance vehicles. Jon Roughley, global marketing director for First Line, said: "We are very proud to be an OE supplier to Zenos, a business relationship that is continuing to get stronger daily.
"We recently went to visit the Zenos factory to see the latest cars being built and it was great to see the passion involved in the process. We are therefore very happy to be a supply partner for this team of exceptionally talented craftsmen."
Zenos fits First Line steering and suspension components, including heavy duty stabiliser links, ball joints and tie rod ends across all of its models, all of which are crucial to control the high performance track car and ensure the handling balance enthusiasts require.