Technical bulletins from Brake Engineering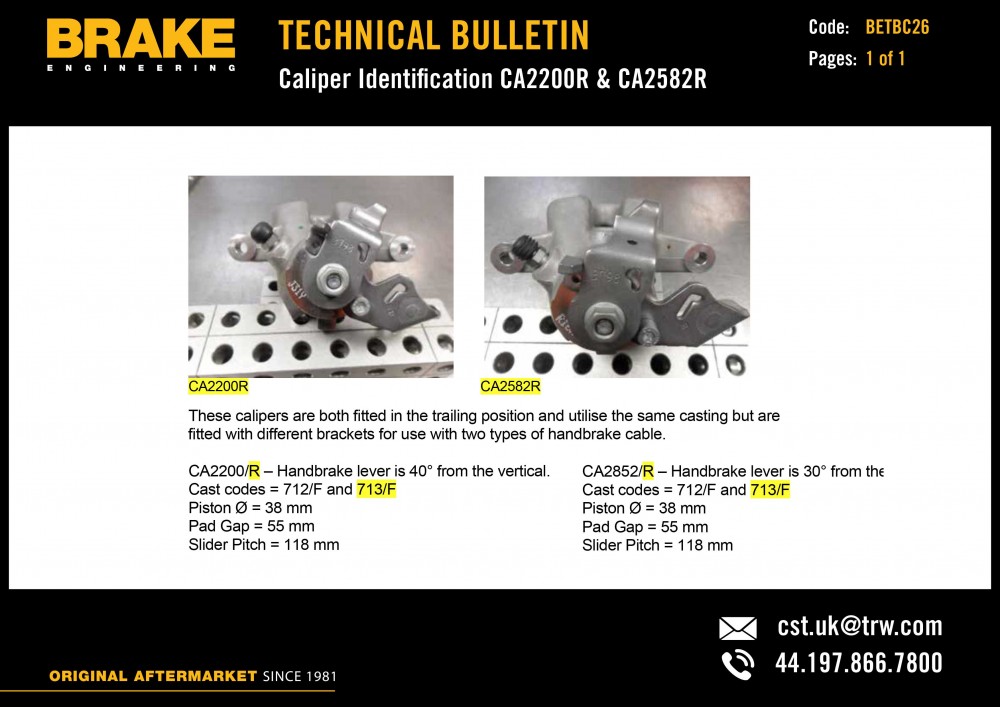 Brake Engineering has launched a series of technical bulletins providing additional support to its customers on a range of braking products.
Motor factors and garages have access to in-depth product identification information featuring part number dimensions, images and fitting guides, with the aim being to enable customers to identify the very specific differences in part numbers from an increasingly complex product group.
The bulletins are part of Brake Engineering's 'Original Aftermarket' campaign highlighting the exceptional customer service it delivers, as well as its commitment to supplying parts of the highest standard, demonstrating the complete service package available to all customers.
Adam Griffiths, UK marketing specialist, said: "Original Aftermarket is designed to simplify an overly complex product sector for customers and these bulletins show clearly the subtle differences of each part number enabling motor factors and garages to order the correct part for a specific vehicle.
"We have an enormous wealth of information to share with our customer base and this once again reflects Brake Engineering's 'Original Aftermarket' quality in every area of the business, from production to aftersales support."