Michelin claims mileage advantage over leading competitor tyre brands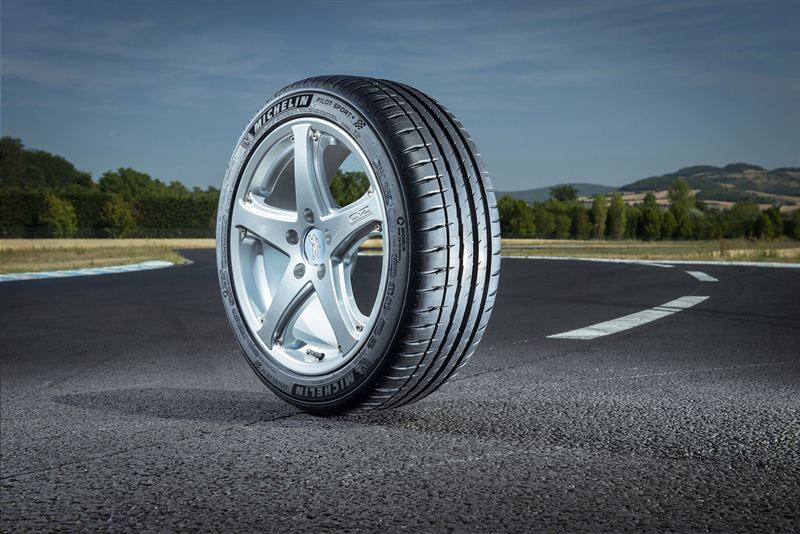 Trials carried out by the DEKRA Automobile Test Centre in Germany on behalf of Michelin indicates this brand of summer tyre lasts an average of nearly 5,000 miles longer than the average mileage for a group of well-known competitor brands. Andy Fern, head of Fleet at Michelin Tyre plc, notes that this performance advantage is the equivalent of more than three months of additional motoring (based on an average company car mileage of 18,600 miles per annum, as per DfT figures).
Testing carried out by DEKRA in 2014 and 2015 involved the Michelin Energy Saver +, CrossClimate, Latitude Sport 3, Pilot Sport 4 and Primacy 3; these tyres were compared with similar products from Bridgestone, Continental, Dunlop, Goodyear, Hankook, Nokian, Pirelli and Vredestein. According to Michelin, the DEKRA results demonstrated that a set of Michelin tyres travelled an average of 4,977 miles further before needing to be replaced – the equivalent of 5.7 trips from London to John O'Groats.
"That represents a very real saving in expenditure and downtime," comments Fern. "It is further evidence of why Michelin tyres remain such a popular choice for fleets and leasing companies. Downtime has always been a key consideration for fleets, and for leasing companies a 5,000-mile advantage per set of tyres can have a noticeable impact on the total number of tyres fitted over the life of the contract. There's also a sound environmental argument for fitting the brand of tyre which will last the longest."