Harvie Tyres upsizing to modern office, warehousing facilities in Blackpool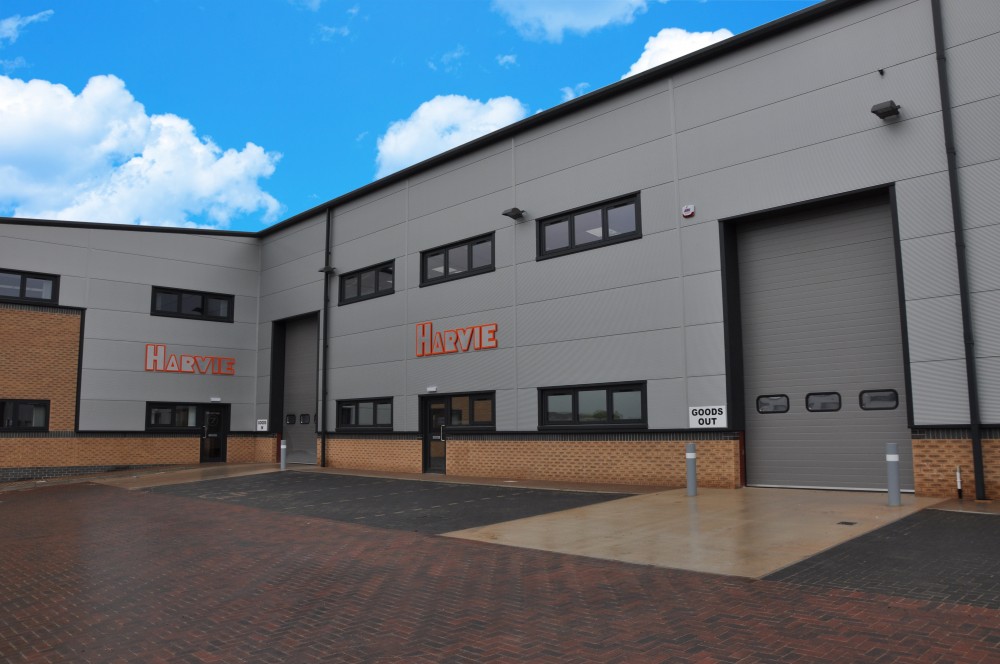 Harvie Tyres has relocated its team, warehousing and logistics operation to a new sales and distribution hub in Blackpool, following two years of planning and organisation. The new offices, ample warehousing, modern conference facilities and customer/staff car parking has received positive feedback from customers and employees. Harvie states that the facilities offer a significantly enhanced working practice and significant logistical improvements.
The new building houses more than 8,000 feet of fully racked warehousing and storage for Havie's growing range of automotive aftermarket equipment and consumables. The current portfolio, consisting of more than 2,000 product lines includes tyre repair materials, vulcanising equipment, chemical products, compressors, workshop tools, lifting equipment, air service, valves, weights, workwear and heavy workshop equipment including tyre changers, wheel balancers, wheel alignments, Lifts/ramps and wheel alignment machines.
Harvie UK sales director, Stuart John, commented: "The move has been everything we hoped for and more. The new offices have brought a new sense of pride to the Harvie team and customers are really impressed in the direction we are heading. In terms of the business going forward, we see this as a vital step in terms of progression and development. The new facilities will enable us to confidently attract new business and improve existing operational efficiencies."
Harvie is exclusive UK distributor of premium capital equipment manufacturer Mondolfo Ferro. The range of tyre changers, wheel balancers, lifts and wheel aligners is designed and manufactured using fifty years of Italian expertise. Mondolfo Ferro manufactures machines for traditional independent workshops and modern "all-­in-­one" integrated organisation systems which provide customers with an array of specialised mechanical, electrical and tyre services.
Harvie also distributes a range of quality workshop tools including reputable brand names including PCL, Compac, Norbar, Kuani, Alligator, Xtra-­Seal and Prema, ensuring products are always reviewed and tested. In addition to product performance, Harvie also ensures that tyre repair standards are upheld through on-­site training to BSAU159g. TPMS workshops are also carried out, offering customers the requisite training to utilise the latest technology and advise their customers in a professional and knowledgeable fashion.