Falken adds two tyres to Nordic winter truck tyre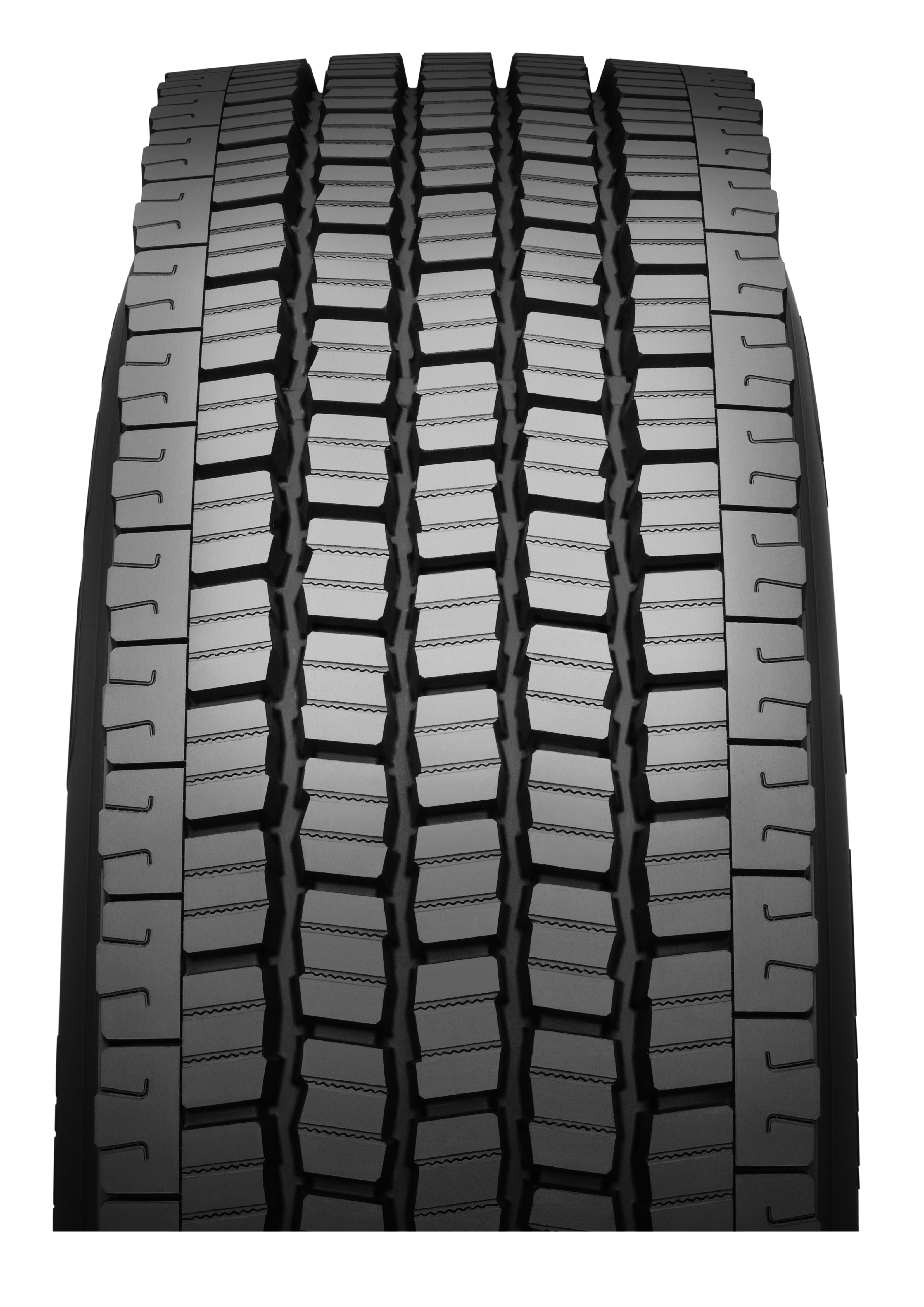 Falken Tyre Europe has added two new winter truck tyres to its range, the new SI011 for the steer axle and the new SI021 for the drive axle. Both products have been designed to increase mileage and traction, while delivering stability and safety. Falken states it has increased the width of tread areas on both tyres, while Sumitomo Rubber Industries' patented 4D-Nano compound technology has also been employed to increase the tyres' performance in these areas.
The SI011 steer tyre has a semi-solid central block pattern, designed to enhance driving stability and traction on snow and ice. An interlocking groove and sipe design increases traction under acceleration and braking for more driving safety. J-hook pattern sipes are used on the shoulders to prevent irregular wear and to improve resistance against tramlining on uneven surfaces.
The SI021 drive tyre has deep sipes designed to ensure high levels of grip throughout the lifetime of the tyre. An optimised flat contact patch distributes wear between the centre tread and the shoulder more evenly, while the flatter profile also improves traction.
The SI021 has been designed to be significantly quieter than its predecessor, enhancing driving comfort and lowers exterior road noise.
The super-computer and synchrotron-designed 4D-compound improves traction under acceleration and braking in all road and weather conditions as well as improved wear life, Falken adds. The 4D-Nano designed compound technology is patented under SRI technology, and generates significant improvements in traction and tyre life, according to the manufacturer.
All SI011 and SI021 sizes are M+S and Three-Peak Mountain Snow Flake marked and meet all Nordic truck tyre regulations.