Yourtyres.co.uk hails positive response at Reifen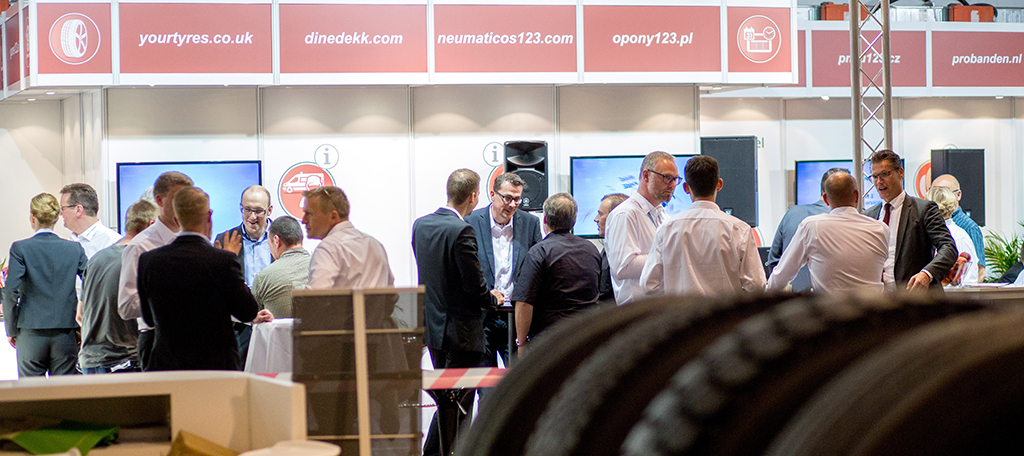 Delticom, the German-based online tyre retail and wholesale firm, presented its entire range of B2B Services during Reifen in Essen. According to company representatives, which market themselves as yourtyres.co.uk over here, the trade fair appearance proved extremely positive, resulting in "hundreds of interesting and constructive discussions with international clients and media representatives."
For four days, 12 of the firm's staff, representing the whole Delticom B2B area – from the head of retail to the sales manager of motorbike tyres and the Service Team Leader – engaged with customers, potential customers and members of the international press about the performance and service module for vehicle companies and tyre retailers.
For its part, Yourtyres.co.uk (Delticom's UK presence) provided information on the firm's flexible trading system based and what dealers can gain from the Delticom B2B Service module without having to sacrifice their independence.
"I'm happy how we were able to transmit our sales approach, 'tyre trade with a System', to trade visitors in Essen, especially dealers and workshops", summarised Andreas Faulstich, head of B2B at Delticom AG. "The Delticom ecommerce concept and our B2B and B2C shops enable us to bring dealers and customers together with great success – we show how wonderfully online and offline trade can grow together and we've been doing it for over 15 years."
During the fair, staff held several hundred interesting and constructive discussions with international customers and media representatives from all over the world.
New sales support concepts
Yourtyres.co.uk showed trade fair visitors the new sales support concepts to be launched in Germany and later rolled out across Europe. These include the "Delti Wheel Storage" switching platform, the mobile tyre service and the new installation partner platform www.deltipartners.com. The latter offers installation partners, among other things, the ability to agree fixed dates with customers from Delticom's B2C online shops such as www.mytyres.co.uk via an online appointment calendar – this facilitates keeping the appointments and saves time and effort for both the workshop and end customers. According to the company, both the use of the www.deltipartners.com installation partner platform and the online appointment calendar is free of charge, there is no contractual obligation.
Michael Naujokat, a partner from Reifen-Technics in Hanover, reported on his experience with the mobile tyre service as a trade customer of yourtyres.co.uk and provider of the mobile tyre service in collaboration with Delticom B2B:
"Every day, I find the same thing: there is a strong demand for mobile tyre fitting, it's an attractive offer. As a mobile tyre service partner of yourtyres.co.uk, you become part of a top team. I benefit from the strong sales structure of all the Delticom online shops, their know-how and their expertise in logistics. I particularly appreciate the transparent, reliable collaboration of the partnership approach. Well-organised, punctual support gives me flexibility and facilitates my day-to-day business."
"We are delighted with our presence at Reifen 2016 and the many discussions we enjoyed. Both the fair and our "DELTI COMe together" stated Susann Dörsel-Müller, member of the Delticom AG Board. "At the fair we were once again able to demonstrate yourtyre.co.uk's commitment to build collaborative partnerships with our dealers. In a changing market environment, we want to develop and grow sustainable models together. Our expectations were fully met and we are delighted that Delticom B2B Services received such a warm welcome – our trade fair experience has been an allround positive one."