Goodyear Dunlop connect with Police at NAPFM conference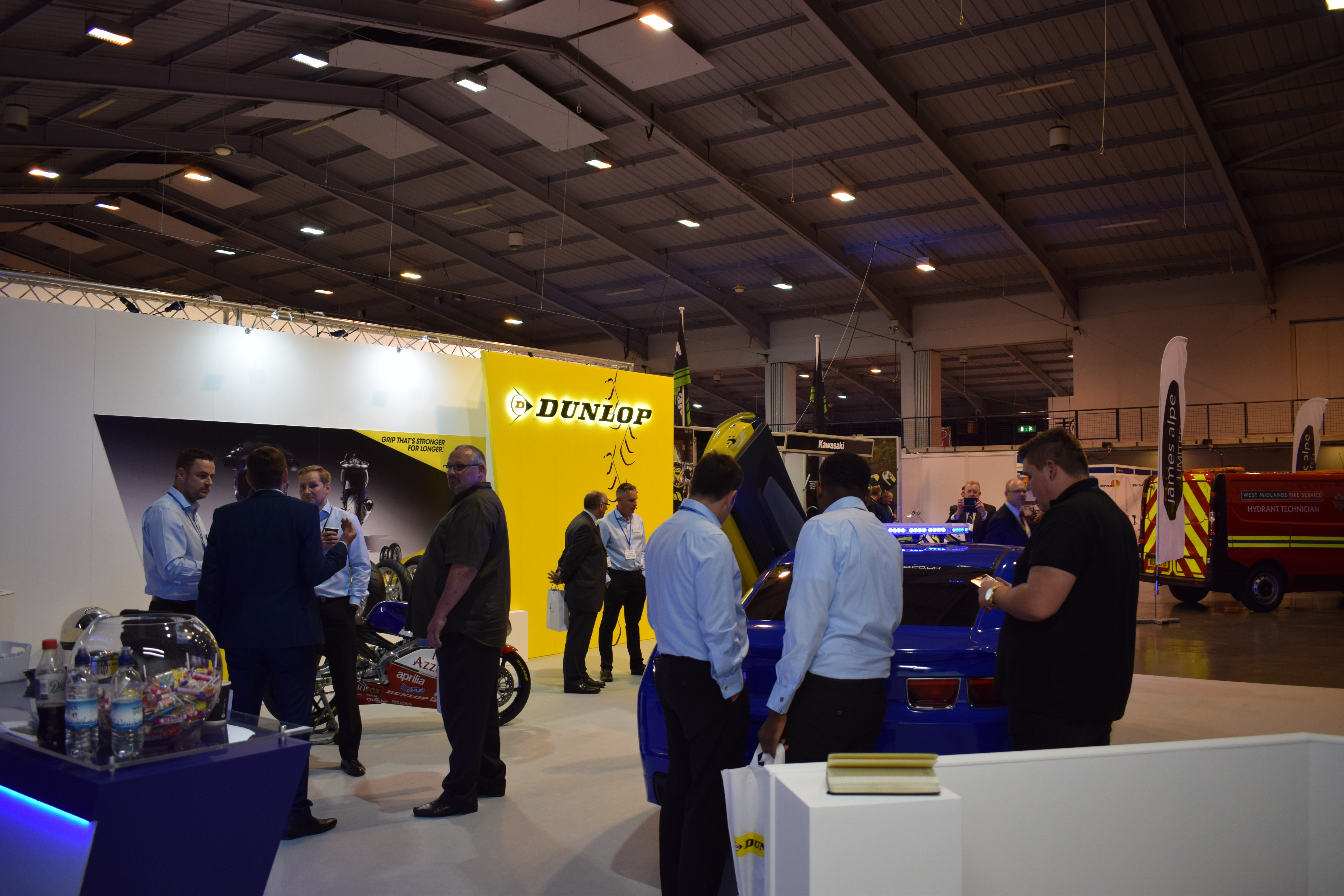 Over 1000 Police fleet managers engaged with Goodyear Dunlop at the annual National Association of Police Fleet Managers Conference (NAPFM) earlier this month. The NAPFM conference is now in its 43rd year and is one of the largest emergency service fleet events in Europe.
Goodyear Dunlop has a long and strong heritage supporting Police fleets and the NAPFM conference is an opportunity for the brand to showcase its product portfolio.
The Goodyear brand showcased its award-winning Vector 4Seasons tyre  as well as highlighting the new Eagle F1 Asymmetric 3 ultra-high performance tyre fitted Chevrolet Camaro.
Michelle Cleaver, franchise and network marketing manager said: "Showcasing our products and services at the NAPFM conference enables us to explain the benefits of fitting premium tyres to emergency fleets. Our tyres not only provide some of the most impressive test results in the market, but they also have many original equipment fitments across a wide range of OEMs and being chosen by OEMs is predominantly down to the performance of our products.
"We have been present at the NAPFM conference for many years now and as usual it was a perfect opportunity for us to talk to relevant fleet managers. We upped our game once again this year with our presence, and the stand showcased all of our key products aimed at fleets."