First winners of Auto Windscreens' 'Clearly the Best' competition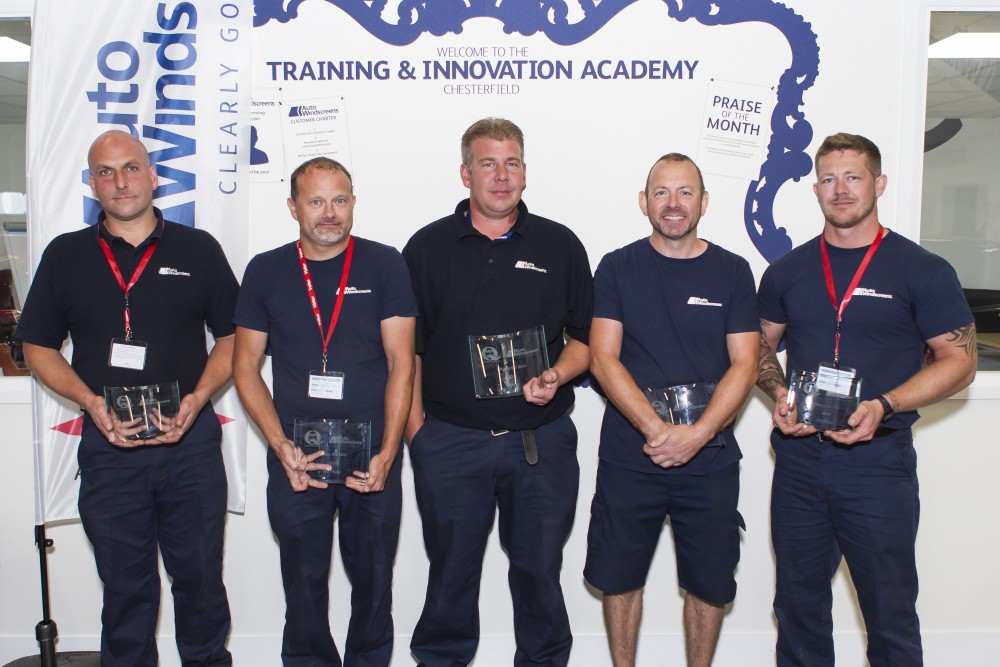 On 2 June, seasoned technicians Lloyd Cullen and Steve Abrahams were crowned Auto Windscreens' first ever 'Clearly the Best' 2016 champions, both winning a coveted trip to compete at Auto Glass Week in the US (5-7 October).
The skilled duo battled it out against three Auto Windscreens' colleagues in front of industry guests and suppliers to clinch first and second place at the inaugural UK competition final. Technicians from across the company entered 'Clearly the Best' to demonstrate their excellence in vehicle glass repairs and replacements, with five finalists determined through a series of heats assessing customer service, industry knowledge and practical expertise.
Tony Green, Auto Windscreens' technical and innovation manager, commented: "'Clearly the Best' has been devised to recognise the best of the best at Auto Windscreens and give all technicians an opportunity to showcase their repair talents. Those who entered demonstrated impressive skills and professionalism, but Lloyd and Steve showed that they really had what it takes to represent us at Auto Glass Week. Not only did they carry out the complex practical repair tests to an extremely high standard, but they also proved their industry knowledge through a written exam."
Lloyd Cullen was named the overall winner, with Steve Abrahams being awarded second place. Both will now take part in the annual Auto Glass Technician Olympics (AGTO) at Auto Glass Week in Texas.
Of his win, Lloyd commented: "It's been a really challenging day but I'm so pleased to have won. I was up against some really good technicians." He added: "I'm now looking forward to going to America and will be working closely with the Tony and his team to make sure I'm 100 per cent prepared for the event."
All five 'Clearly the Best' finalists were presented with trophies provided by GQA Qualifications and personalised urethane guns supplied by Meritool through Crosslink Solutions. Lloyd also received a special 'best technician' number plate for his Auto Windscreens' van (BE57 TEC), part funded by Panther Pro, and an Apple IPad courtesy of DOW Automotive Systems. Runners up Luke Allies, Andy Bird and Paul Gilbert have been rewarded with a visit to Pilkington Automotive Research & Technical in Lathom.
"Following this year's success and feedback from technicians and guests, we will now make 'Clearly the Best' an annual event and are already looking at how we can make next year's competition even bigger and better," said Green. "In the meantime, however, our focus is on Auto Glass Week. I'm excited to see how our guys perform on an international playing field and we are hopeful of clinching a medal position."