Micheldever wins training and customer service awards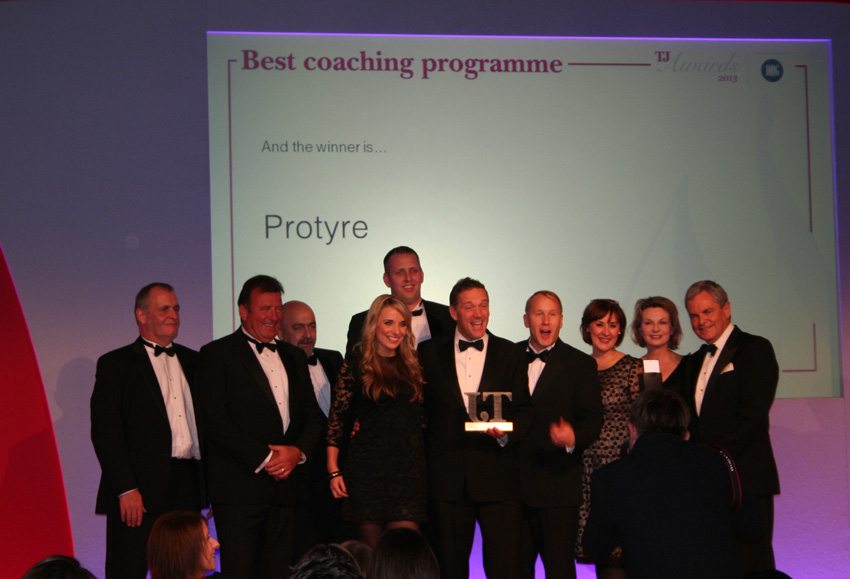 Just a week after being named Tyre Retailer of the Year at the TyreSafe Awards, Micheldever Tyre Services Limited and its retail arm Protyre, have picked up two more industry awards. This time for customer service and staff training. Both awards were judged by an independent panel of experts organised by Training Journal magazine. Nominations came from all sectors of UK industry. According to the company, Training Journal is the UK's leading training publications and their annual awards. The scheme attracts entries from major and international companies and this year submissions were up by 30 per cent.
Micheldever was successful in two categories. The first award was for the Best Customer Service Programme, the judges said that Protyre demonstrated a real commitment to improving the service delivered to their customers through engagement of employees. "They (the company) are passionate and proud of the service they deliver and have set a benchmark for others in the sector," said the panel. The second award was for the Best Coaching Programme. The judges were impressed by: "The enabling of area managers to train centre managers in coaching skills which has had a profound effect on the business and individual managers. By embedding coaching as a management style this has led to improvements in staff performance, behaviour and turnover which in turn has resulted in enhanced customer experience and retention. An unbeatable combination and truly awesome." In both categories the company was up against stiff competition from many high profile companies.
"Gaining these prestigious gold medal awards," said Micheldever Group, Chief Executive, Paul Fox, "is a great boost for our group. We have always placed a lot of emphasis on staff training designed to help bring the best out of every staff member. These awards are a reflection of the commitment, dedication and hard work of the team of people here at Micheldever/Protyre."