Pirelli, MV Agusta collaborate for Diablo Rosso III, new Brutale 800 motorcycle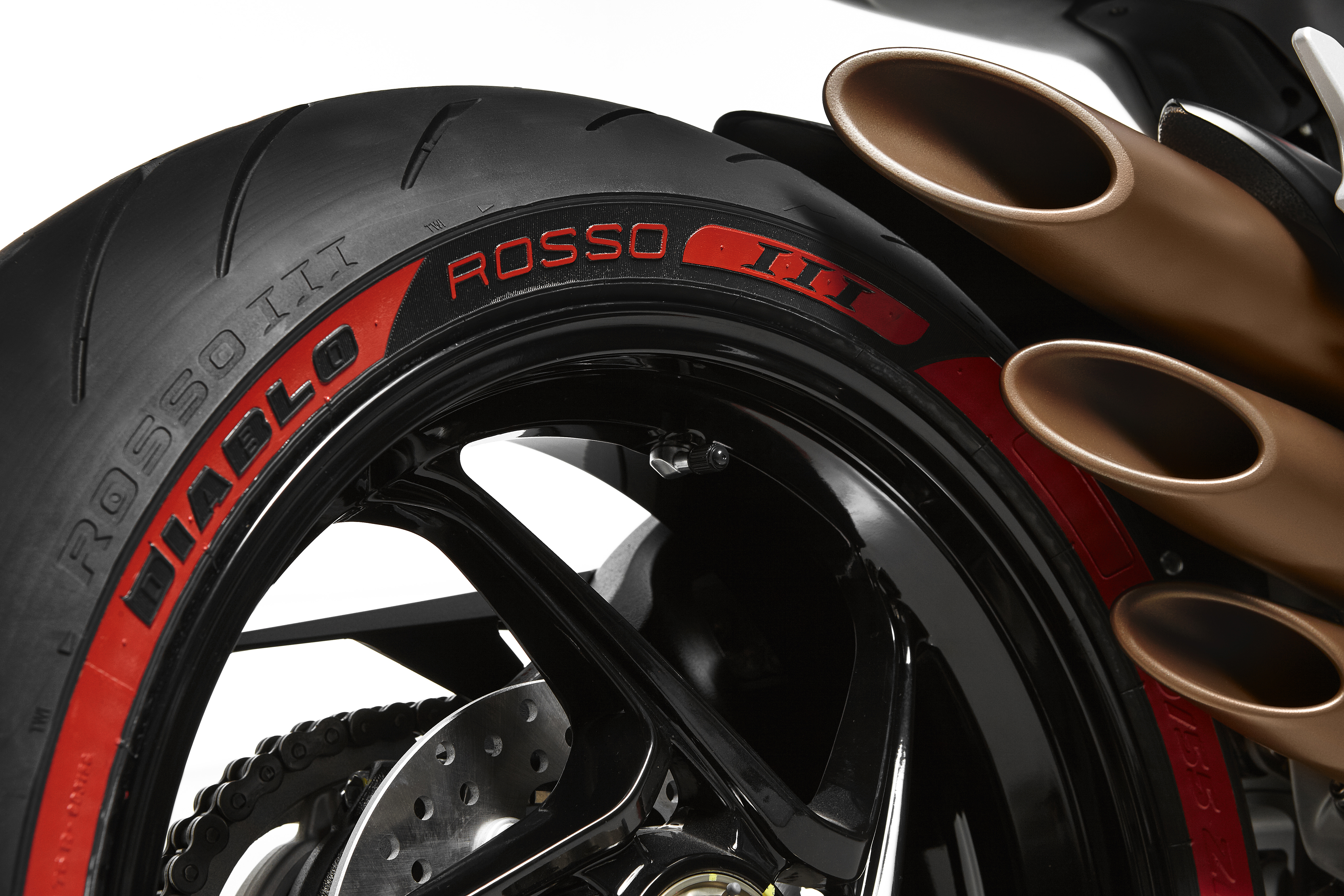 Pirelli's new Diablo Rosso III motorcycle tyre is original equipment on the latest motorcycle from its compatriot company MV Agusta. The link between the companies is also celebrated in a special edition bike, the Diablo Brutale. The two brands collaborated on the special edition model, designed as a "tribute" to Pirelli's latest supersport tyre. The bike is the latest landmark in a decades old relationship between the companies, coming five years after the historic Italian motorcycle manufacturer decided to equip all its models with Pirelli tyres.
The latest technological evolution of Pirelli's Diablo range, the Rosso III aims to redefine the concept of sports riding, with strong, handling, a high level of grip in the wet as well as dry, and long-lasting performance.
The Brutale 800, from which the Diablo Brutale is derived, is the latest in a motorcycle line started in 2001. It features matt black styling interrupted by luminous red referencing the Diablo III. The Diablo Rosso III logo also appears on the tank's side, while the typical 'thunder' groove of the tread pattern appears on the tank, the front fender, and both sides of the tail.
Both the Pirelli logo and the red "D" of Diablo appear next to the MV Agusta logo on the top of the tank. Pirelli has decided to equip this special model with a set of Diablo Rosso IIIs with a red sidewall graphic.
The Brutale 800 has Diablo Rosso III tyres as original equipment in the following sizes: 120/70 ZR17 M/C (58W) TL (front), and 180/55 ZR17 M/C (73W) TL (rear).