Move faster underground – Michelin introduces XSM D2+ mining tyre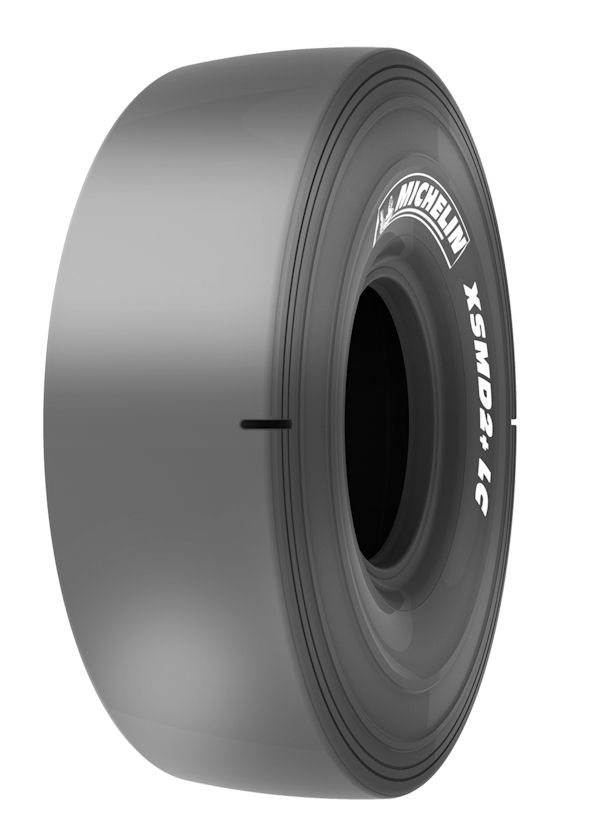 The latest OTR tyre from Michelin has been specifically designed to cater to the needs of underground mine operators who seek higher speed capabilities from their loader tyres. The new 18.00 R 25 Michelin XSM D2+ LC (Long Cycle) is an L5S tyre capable of covering a distance of up to six kilometres each hour – a significant improvement on the four kilometre limit attached to the existing Michelin product for this application, the XSM.
The stimulus for developing the XSM D2+ LC came from some underground mine operators' preference of maintaining high levels of productivity by using their loaders for all operations, including 'load, haul and dump', a practice that leads to longer than standard cycles. Vehicles used in this manner require different tyre specifications with a higher distance-per-hour capability.
The 50 per cent increase in operating speed achieved over the XSM is possible due to a new casing design and tread compound that allows the XSM D2+ LC to operate at a lower temperature. Michelin reports that the tread compound is also very resistant to cuts, leading to an overall reduction in machine downtime, improved efficiency and therefore cost savings for the operator. In addition, and still on the theme of reducing machine downtime, the tyre also features crown and sidewall protection; Michelin says this offers high levels of damage resistance, even under the most severely abrasive operating conditions.